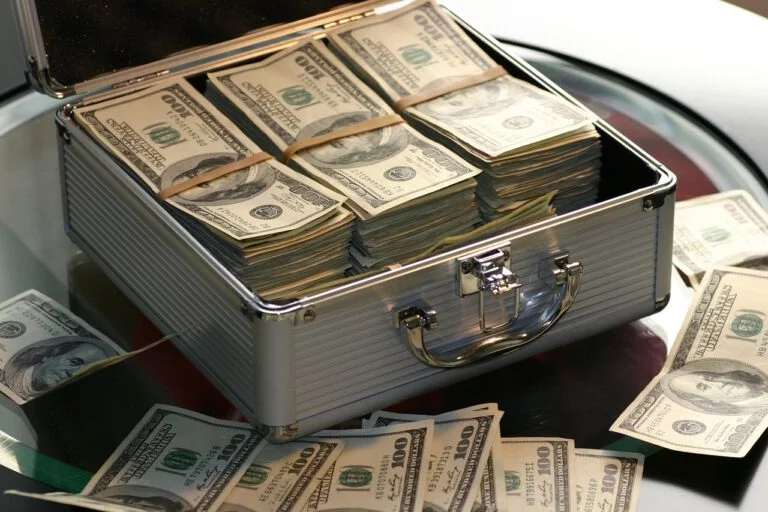 What MacKenzie Scott Can Teach Us About Wealth in The Time of Covid: Interview with David Wells, Consultant, Advisor to Family Offices.
Q3 2020 hedge fund letters, conferences and more
Does talking about wealth in the current climate leave a sour taste in your mouth? Understandable, yet like so much of life right now, the COVID-era really is a tale of two cities.  Says Consultant, Advisor to Family Offices, and author of the highly anticipated book, When Anything Is Possible (Family Capital Strategy, LLC. On-Sale January 12, 2021), David Wells.
This Hedge Fund Was Up More Than 100 Percent For 2020
ADW Capital had an incredible 2020 with a 119.2% net return for the full year. At a time when most other funds have struggled with relatively low returns, ADW posted double-digit returns in several months of 2020. In December, the fund returned 19.91%, while in November, it posted a return of 39.63%. For the fourth Read More
Many families are hurting deeply from the pandemic, but conversely, many families have seen sizable growth in their wealth in the last 12 months. Between low interest rates and the massive amount of private equity capital that has been raised, there are many family-owned businesses transacting for record multiples.
With the approval of multiple vaccines and shots now going 'in-arm,' we are in a unique window of time where the light is growing at the end of the tunnel, yet we are still isolated at home. This is however a unique window for families to draw up their financial blueprints to better prepare for the future ahead.
Learning About Wealth From MacKenzie Scott
A great example of this is MacKenzie Scott. Post-divorce from Amazon.com CEO, Jeff Bezos, Scott became one of the richest women in the world.  She has not sat idly by with her new financial reality.  In July of 2020, she gave away $1.7bn in the form of 116 grants – dramatically increasing the size of the endowments of several historically Black colleges. And, mid-December, Scott announced that she had given a further $4.1 bn in gifts to 384 organizations to assist with the on-going COVID-19 crisis.  To determine where to give, they screened 6,490 possible organizations and did due diligence on 822.
These are weighty and seemingly impenetrable topics for many, where and how to begin thinking through these key dynamics is critical.  David recommends beginning by breaking the problem down into its constituent elements – Wealth Structure and Wealth Identity and then using those to build Wealth Strategy around the specific choices around consumption, legacy gifting, philanthropy, and investment. 
---
About David Wells:
David has loved using strategic insights to drive organizations forward for as long as he can remember.  Across his background as a 4x entrepreneur, board member of for and not-for-profit organizations, and an author, his focus is on helping to clearly distill the questions organizations face and then formulate an appropriate response.
David began consulting after founding his first company in high school helping businesses with technology.
In 2019, he founded Family Capital Strategy to work with family members and executives of family offices/family-owned companies to help them think strategically about wealth and build world-class family wealth management organizations. Prior to founding the firm, David was a partner at a large asset management firm in Nashville after spending many years as a fundamental investor and analyst.