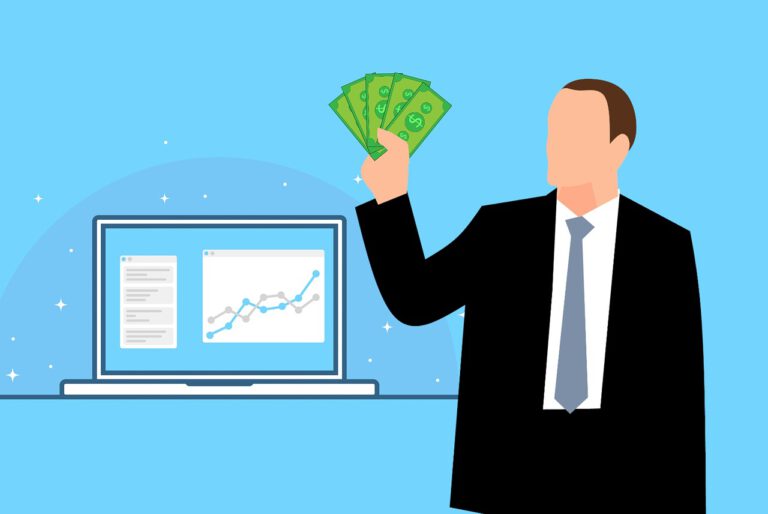 Candian digital customer experience company, TELUS Corporation (NYSE:TU) (TSE:T). is going public. According to its F-1/A form, the company is offering the public 21.93 million shares, alongside 11.4 million shares from selling shareholders Telus Corporation and Baring Private Equity, for a total of 33.33 million shares. The shares will be sold at a price range of $23 to $25 dollars a share, meaning that the company itself will raise between $504.39 million and $548.25 million. The company estimates that it will have 223.73 million shares outstanding at the end of the IPO, which would value the company at between $5.15 billion and $5.59 billion.

This article is not investment advice: Please see our disclaimer at the bottom
Q4 2020 hedge fund letters, conferences and more
Fund Manager Profile: Zhang Hui Of China's Southern Asset Management
Historically, the Chinese market has been relatively isolated from international investors, but much is changing there now, making China virtually impossible for the diversified investor to ignore. Earlier this year, CNBC pointed to signs that Chinese regulators may start easing up on their scrutiny of companies after months of clamping down on tech firms. That Read More
The Capital Allocation Process Has Delivered Results
The company was established in 2005 in order to parent company, Telus Corporation, with in-house customer care services, but grew into a digital customer care innovator serving brands across the world with innovative solutions it built, designed and delivered. The company's value proposition is that it provides a unique blend of digital transformation and customer experience capabilities. Through a series of well-thought out organic investments and bolt-on acquisitions, it has added economic value to its shareholders and grown its capabilities, customer base and scale. The company now operates across the globe, in Asia, Europe and North America, in 19 countries and in an array of industries such as financial services, healthcare, media, technology and travel & hospitality.
An example of the way that the company's capital allocation process has added economic value to the business, is its November 2020 acquisition of Lionbridge AI for C$1.2 billion. Massachusetts-based Lionbridge AI helps businesses to test and improve their machine learning models, using its proprietary crowd-based training data. Lionbridge AI grew Tellus' portfolio by 2,100 customers and brought in $260 million in annual revenue and EBITDA margins in the 20-25% range. This acquisition came a year after the C$1.3 billion acquisition of German firm, Competence Call Center, and is part of a long-standing evolution of the firm into an ever stronger digital customer experience solutions innovator.
The company has attracted a host of blue chip companies as clients, for example, Fitbit, Google, MasterCard, PayPal, and Zynga.
TELUS Corporation's Financial Results Are Strong
Operating profit for the first three quarters of 2020 was $79.6 million, with revenues at $1.139 billion. Net income shot up 96% in that period to around $82 million.
Revenue in 2019 was just over $1 billion, with net income at $54.29 million.
The company enjoyed a TI adjusted gross profitability of 0.37, which shows a healthy ability to make money. Gross profitability is highly persistent in the short and long run, so there is healthy support for the company's future profitability. Research indicates that gross profitability of 0.33 or higher is very attractive.
Preliminary results for the fourth quarter reflect a very tough 2020. Revenues are expected to be between $430 and $445 million, with net income somewhere between $13 and $20 million. This is against revenue of $272.5 million and net income of $27.3 million, for the same period in 2019. 2020 itself is expected to reflect revenue between $1.569 billion and $1.584 billion against revenue of $1.0196 billion in 2019.
Market and Competition
According to a research report just released by Grand View Research, the global customer experience management market will be worth some $23.6 billion by 2027. This implies a compound annual growth rate (CAGR) of 17.7% over the 2020 to 2027 period.
Grown in the market is driven by the shift to digital solutions to engagement of customers by enterprises, which itself is driven by a shift to digital by those customers, who are increasingly demanding flexible solutions, quality, and speed of service.
As more and more people turn to social media to connect and get their information about the world and as people increasingly use online platforms to get the goods and services that they require, there is a need to provide them with individualized and contextualised customer experience through data management.
The power of the consumer has grown because each consumer uses social media and online reviews to assess the quality of a product or service and so, brands know that they can be hurt by unhappy customers. Brands also know that good customer experience can do a lot more for their brands than advertising can, given the importance of reviews and social media in forming perceptions about brands.
This creates a space for a company like Telus International, which helps its customers navigate through these perilous waters.
Telus, like many other companies, offers Software-as-a-Service (SaaS) options that reduce the infrastructure and upfront costs of using their services.
In all, the company operates in a very fiercely competitive market, with 24-7 Intouch, Accenture, Appen, Cognizant, DesignBro, Endava, Epam, Genpact, Globant, TaskUs, Teleperformance SE, Webhelp, and WNS, fighting to provide solutions that will enhance customer experience.
Conclusion
TELUS Corporation is growing and profitable, which is a rarity among IPOs, and this is the case even though it is a very young company. This reflects the excellent capital allocation policy that the company has. Though the company operates in a competitive and growing addressable market, its ability to be profitable suggests that it has a moat and can defend its profitability. It should benefit from the growth of its addressable market. Overall, the market is likely to respond well to the stock offering.
Updated on