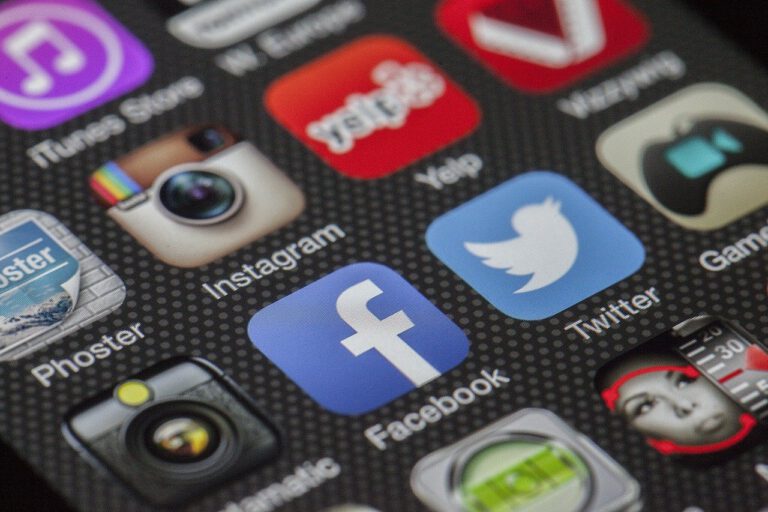 It's safe to assume that the inventors of the Internet didn't see this one coming.

Q4 2020 hedge fund letters, conferences and more
Their Boomer-era creation has given rise to a 21st Century phenomenon: the Creator Economy.
Alight Capital Outperforms As Fund Positions For Uncertainty
Alight Capital Management declined 1.3% on a net basis for the first quarter of 2022, according to a copy of the firm's quarterly update, which ValueWalk has been able to review. Short positions offset most of the losses on the long side of the portfolio. The long/short equity fund exited the quarter with a net Read More
The driving force is an online community of 50 million influencers, bloggers, and videographers: the self-described Creators.
As the Internet became part of its users' lived experience, the appetite for content created and presented by "ordinary" people has grown.
And – fuelled by the impacts of a global pandemic - social media has delivered a captive audience.
Who Wants In?
A recent Lego survey found that more American kids want to be a YouTube star (29%) than an astronaut (11%) when they grow up.
But it's not just Gen Z that feels the creative pull. When viewers see creators getting paid for doing what they love – with nary a boss or cubicle in sight – it's hardly surprising that they aspire to do the same.
And the fact that two million creators are already listed as six-figure earners does nothing to dampen their enthusiasm.
The entry barrier is low: if you've got a reasonably good camera, decent lighting, and engaging content, you're good to go. It won't put you in the six-figure ballpark, but it'll get you past the gate.
Creators are freed from the physical and financial constraints of presentation venues – meaning they can address a virtually limitless market and garner a larger chunk of revenue.
In the past, you had to get past the velvet rope of "Big Media" to market yourself. Now, there are many online venues where you can sell your creative talent – from WordPress (blogging) to Twitch (live streaming) to Instagram (photography) from the comfort of your bedroom.
It All Adds Up
Social media platforms now see creators and influencers as critical to their businesses. (Case in point: Instagram has added a third account option: "Creator".)
Collectively, creators are the new Small Business. Being a creator now entails more than providing engaging content. It also has to encompass design, product management, eCommerce, engagement, data analysis, and more.
Creators understand that to remain viable, they must work with a team of experts who can develop and deploy the tools needed to create a diversified business across multiple platforms.
That's activated thousands of other niche players in fields ranging from video editing to merchandising to analytics – and it's created a thriving ecosystem that will only continue to grow.
The Money Tree
Creators are moving away from sole-platform reliance to the creation of multi-faceted businesses. They're diversifying their revenue streams, and are increasingly being funded directly by fans.
Using platforms like YouTube, Instagram, Snapchat, Twitch, TikTok, Substack, Patreon, and OnlyFans, content creators are generating revenue through:
Advertising revenue shares
Product placement
Sponsored content
Paid subscriptions
Digital content sales
Merchandise
Newsletters
Live and virtual events
VIP meetups
Fan clubs
Is There a Catch?
Of course, there is – but then there's risk in any emergent industry. Over-reliance on a single platform can dead-end a nascent business. If, for example, Instagram chooses to ban you – you've lost your followers and your financing in one fell swoop.
Or your money stream could slow to a trickle or dry up altogether. (Remember the YouTube "demonetization" controversy a few years back?)
Or if platforms lose large numbers of users (as TikTok did due to bans in India, Italy, and nearly the U.S.) – wave goodbye to your money.
But creators are learning to diversify and cross-promote themselves on a variety of apps to obviate "platform risk". That means they're not as vulnerable to the decline of a single platform or to changes in its priorities or format. That's good for both creators and investors.
Venturing Out
Investors have been traditionally lukewarm to the creator economy.
According to Werner Geyser, founder of InfluencerMarketingHub, one of the top influencer marketing resources for brands and agencies, an overwhelming majority of creators struggle to gain enough followers to achieve economies of scale.
But in absolute terms, the number of creators across various platforms like Instagram, Facebook, and Patreon has been on the rise and this offers enough optimism towards the future of this ecosystem.
A careful valuation is in order. Here is what you should look for:
User growth and demographics. The younger the audience, the better, since as they get older the platform becomes more valuable due to their increasing purchasing power.
It doesn't happen overnight. If the platform isn't being monetized currently, its low value will likely begin to rise when it begins to be monetized.
Possible hyper valuation. Platforms can be superseded by upstarts (as Facebook was by TikTok). Remember that social media platform status can change, so don't jump on a trend – because it might soon trend in the wrong direction.
Look into affiliated businesses. Any product or service that helps creators develop and/or sell their content and expand their reach is a smart bet. Industry watchers predict that this is where the real growth will occur in 2021. And a field of ambitious start-ups is aiming to fulfill that prediction.
Building Up and Out
Startups are tapping into the Creator Economy by designing purpose-built tools. They're building everything from marketplaces that connect brands and creators, to custom-made monetization platforms.
And they're selling products like premium content, newsletters, ebooks, and merchandise - or providing services like coaching, fan engagement, consulting, and scheduling.
This is an opportunity for online services that help these creators grow their business - this includes online learning providers, landing page builders, social media management, etc.)
Companies like Moe Assist – developers of a project management tool - are recognizing that many creators have the same requirements as traditional small businesses.
These "creator enablers" have seen tremendous growth in the past year alone. Substack – which creates customized newsletters – saw its paid subscriber count grow over 250%. while OnlyFans - a subscription service for adult content – made over $300M in profits.
This is a field that's ripe for investment – and strategic seeding now promises to yield a generous future payoff.
The Next Big Thing?
The Creator Economy didn't become "a thing" overnight. It's been some years in the making.
Covid accelerated its growth by creating an unprecedented focus on social media and creator culture. It propelled millions of consumers into their homes and onto their digital devices – and delivered them to content creators.
Creator enterprise was ready to connect. The past year has secured their status as preeminent players in a media landscape that has been forever changed.
There's a quiet revolution in progress – so watch this space.
Updated on