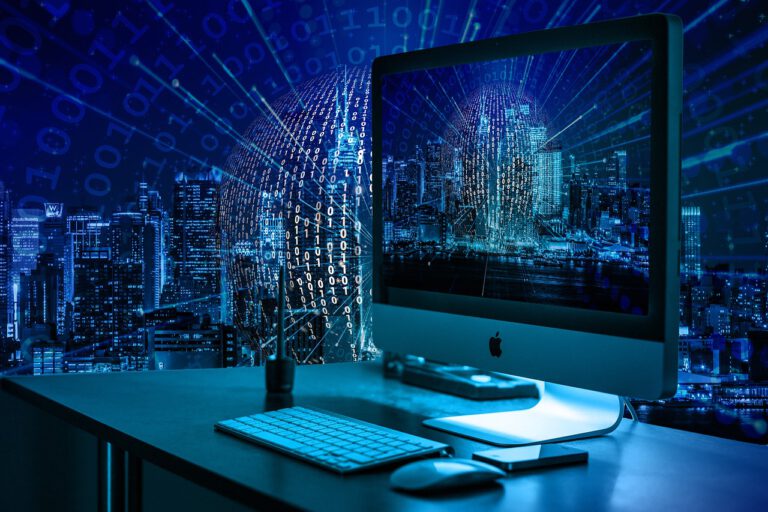 With our increasing dependence on technology, digital data transfer is commonplace today.
Q3 2021 hedge fund letters, conferences and more
Gates Capital Management Reduces Risk After Rare Down Year [Exclusive]
Gates Capital Management's ECF Value Funds have a fantastic track record. The funds (full-name Excess Cash Flow Value Funds), which invest in an event-driven equity and credit strategy, have produced a 12.6% annualised return over the past 26 years. The funds added 7.7% overall in the second half of 2022, outperforming the 3.4% return for Read More
Be it for sharing images, videos, presentations, or documents- the use of data transfer services continues to be on the rise. That's why it doesn't come as a surprise that there are hundreds of data transfer tools and software available on the internet.
However, not every service may fit your needs or be as effective as they claim to be. So, if you're looking for efficient data transfer software, then you have come to the right place.
In the following sections, we will be talking about the top three data transfer services that are worth trying. So, let's start!
Top 3 Data Transfer Services
TransferXL
TransferXL is a high-speed cloud-based data transfer service that can be used for both personal and professional use. It has servers located all over the world, which take care of fast upload and download speeds.
Besides, this software supports file compression on the sender's end, enabling users to send large files up to 100 GB (on the paid enterprise plan) without any hiccups. But the best part is that it doesn't compromise the resolution of images and videos.
Hence, users don't have to worry about the quality getting compromised and recipients missing any details. Plus, businesses or organizations can integrate it with their email accounts to facilitate the quick transfer of large amounts of data to unlimited senders.
Aside from employing data compression, TransferXL encrypts the data on the sender's machine and performs end-to-end data encryption for all transfers. Users will get an instant notification once the transfer is successful or the file has been downloaded by the intended member.
Not only that, but it also puts the senders in complete control of secure file transfer. This means that they can either send a link (of the uploaded data) or a password, both of which can only be accessed by the intended receiver.
Moreover, this file transfer service has an easy-to-follow timeline, which lists the details of the file transfers as well as thumbnails for videos and images. This feature is a great way to help users track and note their file transfers whenever required.
Additionally, senders can redo their transfers (if required) by deleting the file altogether, irrespective of its size. And being a cloud storage-operated service, you can delete or add files at any time.
You can start using this service with a free plan, which provides basic facilities like a daily transfer size of 10 GB (maximum) and one-week data retention. Other than that, there are two paid plans, namely:
A. Pro- $9.99/Month Or $99 Annually
50 GB daily transfer size
Six-week data retention
B. Enterprise- $39.99/Month Or $399 Annually
200 GB daily transfer size
Three-month file retention
WeTransfer
If you're new to online file transfer and looking for a simple service, then you can opt for WeTransfer. Its free version has an intuitive interface that lets practically anyone with an internet connection upload files for transfer.
Simply head to the WeTransfer website, upload your file and enter a few details like the email addresses of the sender and receiver, a short title, and a message.
The free version also offers up to 2GB file sharing via a link or email. And the files remain available for download up to seven days post upload before getting permanently deleted. Furthermore, you can access some other benefits, like a list of shared and received files.
However, unlike TransferXL, the free version doesn't encrypt or password protect the transferred data. So, if data security sits on the top of your priority list, then we'd suggest going for the paid version called WeTransfer Pro (billed at $12 per month or $120 per year).
It lets users transfer files up to 50 GB at one go and facilitates up to 1 TB of cloud storage. Moreover, it offers password protection for sent files and deadline setting for deleting the stored files as and when required.
But the best part about this service is the availability of the WeTransfer mobile applications for both Android and iOS platforms for file sharing on the go. What's more, they have an inventory of background images so that you can customize the look of the interface.
Send Anywhere
Send Anywhere is a non-cloud-based, direct file-transfer service that can be used to transfer data to both distant and nearby devices. It can run on different web browsers and operating systems, like Windows, Mac, Android, and iOS.
Aside from enabling direct transfer, the website allows users to share files via links or emails.
Since it doesn't employ any cloud storage mechanism, the files don't get stored anywhere. Once you choose the files for transfer and click on the "send option," they become available for download in a 10-minute window.
For mobile applications, the sender needs to share a six-digit key that should be entered by the receiver to start the download. Alternatively, the receiver can scan the Send Anywhere QR mode (found on the sender's app) to initiate the download.
In hindsight, both these features ensure optimum security, as the file is received only by the intended recipient and doesn't get saved anywhere, thereby reducing the risk of getting hacked.
Its biggest advantage is that Android mobile users can send and receive files using the Wi-Fi direct option, even in the absence of an active internet connection. However, the phones should be in the same room.
Other than that, you can integrate this tool with different messengers (like WhatsApp) for direct file transfer without using any separate application. All files shared via this mode appear as links, which remain valid for 48 hours.
Plus, users don't need to create an account or register their details, which makes the entire process anonymous.
Final Words
That's all we had for today's guide.
While all our recommendations score high on efficiency and ease of use, we are slightly inclined towards TransferXL because of the benefits it offers to free users. With end-to-end data encryption and password-protect features, the free version is ideal for people who don't require frequent file transfers.
But if you're specifically looking for platforms that have mobile applications, then the WeTransfer or Send Anywhere file transfer services can best serve the purpose.