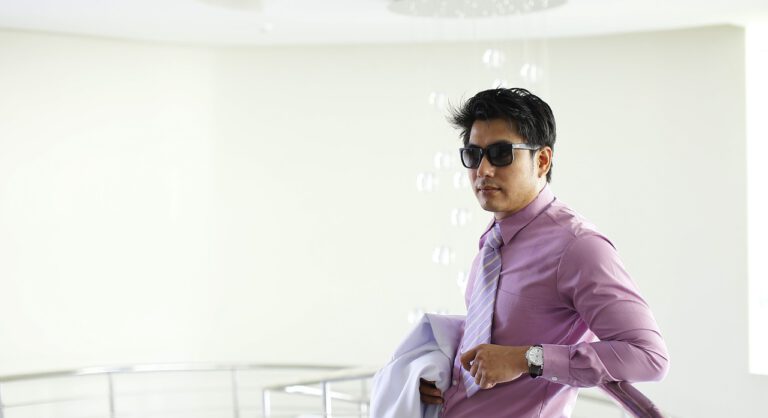 Throughout the pandemic, nonprofits struggled to do more with fewer resources. As economic hardship gripped many consumers, they had less disposable income to donate but needed nonprofit services more than ever. Nonprofits sought ways to meet increasing demand and recognized certain needs above others.
Q2 2021 hedge fund letters, conferences and more
One of those needs has been logistics support. Nonprofits with food delivery missions spend significant time and effort delivering meals to neighborhoods with high rates of food insecurity and chronic illness. These organizations are in constant need of assistance to deliver food and keep pace with increased demand. For example, the American Logistics Aid Network has stepped in to provide logistics support and help deliver more food to communities in need.
Gates Capital Management Reduces Risk After Rare Down Year [Exclusive]
Gates Capital Management's ECF Value Funds have a fantastic track record. The funds (full-name Excess Cash Flow Value Funds), which invest in an event-driven equity and credit strategy, have produced a 12.6% annualised return over the past 26 years. The funds added 7.7% overall in the second half of 2022, outperforming the 3.4% return for Read More
Beyond logistics, nonprofit organizations that serve older populations — such as the 600-plus Area Agencies on Aging (AAA) spread throughout the U.S. - needed more support to provide meals, personal care services, chronic disease management, social activities, and transportation to elderly citizens amid a rapid digital transformation. Older populations needed these services at the height of the pandemic, but they were often less comfortable with the technology required to navigate the digital shift. Companies that helped familiarize older adults with digital tools filled a critical need.
While the pandemic changed life as we knew it and created new needs for nonprofits, it also offered opportunities for businesses to support them while bolstering their corporate social responsibility (CSR) efforts. Ultimately, seizing CSR opportunities contributes to the public good and improves public perception. It all starts with identifying where your business is best suited to provide support.
Measuring Targeted CSR Efforts
First and foremost, contributing companies and nonprofit organizations should plan support efforts based on a foundation of accountability. Start by identifying success metrics.
For example, my organization leads the MEBT doctor training in the Middle East and North Africa region through the United Nations' Partnerships for Sustainable Development Goals platform. We've committed to a goal of submitting updates every quarter to maintain accountability and increase public transparency around our progress. CSR efforts depend on transparency to make a greater impact, and tracking tools keep us moving toward our goals.
CSR tracking also provides essential insight into how CSR initiatives impact business goals. Many third-party vendors measure the weight of social impact on a company's reputations and objectives. RepTrak, for instance, measures perceptions of companies and essentially gives social impact a dollar value. These services provide larger companies with a clearer picture of how their CSR efforts affect their reputation and public perception.
Smaller companies, however, might lack the resources to measure public perception based on social impact. In this case, they should adapt existing consumer data collection tools to understand CSR's role in brand value. They can also conduct research to gauge the effectiveness of their CSR efforts and measure any shifts in public perception of their brand. Once companies complete their initiatives, they can publish their results in a report to increase transparency.
Focus Areas For CSR Investment
Companies ready to make nonprofit support part of their CSR efforts should focus on these three key areas moving forward:
Communication
Companies helping nonprofits address communities in need should communicate their CSR efforts with their audiences. CSR communications highlight the good nonprofits do daily and garner support when donations and resources are low. Further, when the public sees a company partner with these organizations, it fosters connection and inspires brand loyalty.
Global Collaboration
The pandemic presented global challenges that extended beyond geographical boundaries — support should also expand beyond these boundaries. By helping nonprofits provide critical services to struggling communities in other countries, companies can foster a greater sense of global unity and mitigate damage in areas hit the hardest by the pandemic.
Logistical Hubs
Imagine the possibilities if the best nonprofits in the world had built-in databases of support in times of need. For example, the American Red Cross has humanitarian hubs located around the globe to address regional emergencies swiftly and adequately. Companies with the means to create such databases could enable nonprofits to tap into similar support networks among their donors and prepare for future large-scale emergencies.
Conclusion
The pandemic has disrupted almost every industry and challenged virtually every company across the globe. Importantly, it also provided valuable opportunities for companies to strengthen their overall CSR work by collaborating with nonprofits to address the needs of the communities they serve. Continuing such collaboration beyond the pandemic will inspire public trust in nonprofit organizations and brands, raise awareness of important issues, and help companies thrive in an ever-changing CSR landscape.
---
About the Author
Kevin Xu is the CEO of MEBO International, a California- and Beijing-based intellectual property management company specializing in applied health systems. He also leads Skingenix, which specializes in skin organ regeneration and the research and development of botanical drug products. Kevin is co-founder of the Human Heritage Project.