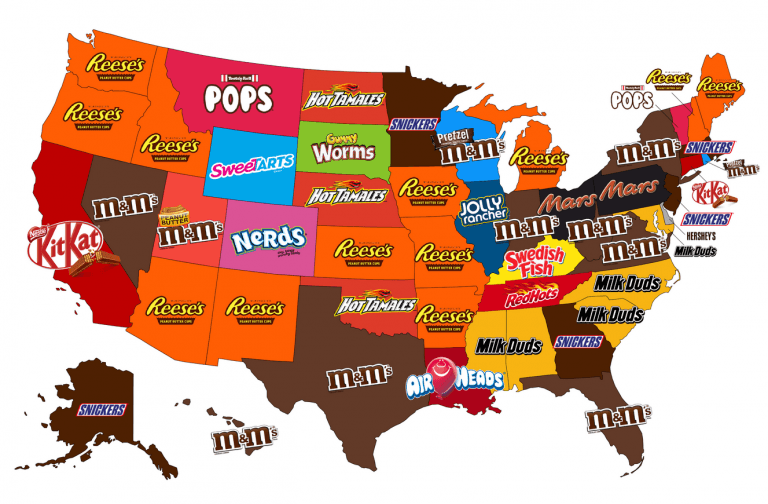 October is here and that means Halloween is rapidly approaching. What better to get excited about this spooky holiday by looking at the most popular Halloween Candy in each state for the United States.
Bid-On-Equipment recently analyzed this data by crunching some numbers and a whole lot of candy! The study went on to examine the most popular Halloween Candy in each state as well as most popular candy in 20 of the most populated American cities.
Fund Manager Profile: Kris Sidial Of Tail Risk Fund Ambrus Group
A decade ago, no one talked about tail risk hedge funds, which were a minuscule niche of the market. However, today many large investors, including pension funds and other institutions, have mandates that require the inclusion of tail risk protection. In a recent interview with ValueWalk, Kris Sidial of tail risk fund Ambrus Group, a Read More
[REITs]
Q2 hedge fund letters, conference, scoops etc
Using Google AdWords to analyze a year's worth of Google search trends data, Bid-On-Equipment looked at search trends for over 100 different types of popular Halloween candy bars. They also surveyed over 2,000 American's to find out only their most favorite type of Halloween candy, but also to find the answers to controversial Halloween questions including the ideal time for trick-or-treating, the age in which kids should stop trick-or-treating, how much the average American spends on Halloween candy and whether or not Halloween should be moved from October 31st to the last Saturday in October.
Let's take a look at some of the takeaways from the halloween candy study:
The ideal hours for trick-or-treating for Halloween this year are between 6pm-9pm on Halloween
Americans said you are too old to go trick-or-treating when you turn age 15!
The average amount spent on Halloween candy is $25.64. That number jumps up to $35.01 if you have children of your own
Americans were fairly split on the question about whether or not to move Halloween to the last Saturday in October. 52% said it should be moved to the last Saturday in October. 48% said that Halloween should stay on October 31st regardless of what day of the week it falls on.
As far as the most popular Halloween candy in the United States? That honor wen to regular M&M's followed by Snickers and Kit Kat bars. On the state level, Snickers was the most popular candy choice with 12 states choosing it as their favorite type of Halloween candy. Airheads, Nerds, SweeTarts, and Gummy Worms are the least popular. M&M's were also widely popular in some of American's largest cities. Large cities like New York City, San Antonio, San Diego, Fort Worth and Columbus all named M&M's as their most favorite type of Halloween candy. The full analysis that includes a state by state breakdown as well as a breakdown of the largest cities in the U.S. can be seen below.