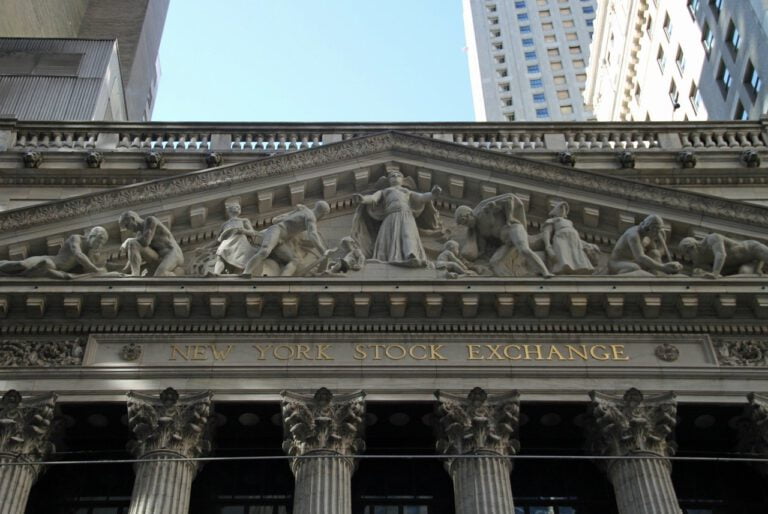 The New York Stock Exchange (NYSE) has reversed course again on three Chinese telecom giants. The exchange announced it would delist China Mobile, China Unicom and China Telecom after a recent executive order, but then it reversed that decision. Now the NYSE has changed its decision yet again and decided to delist the three Chinese telecom giants.
Q3 2020 hedge fund letters, conferences and more
NYSE changes course again on Chinese telecom firms
The NYSE said last week that it would delist shares of China Mobile, China Telecom and China Unicom from trading to comply with an executive order from President Donald Trump. The order seeks to keep American individuals and companies from investing in businesses that the Trump administration believes support the Chinese military.
Crypto Hedge Fund Three Arrows Blows Up, Others Could Follow
A few years ago, crypto hedge funds were all the rage. As cryptocurrencies rose in value, hundreds of hedge funds specializing in digital assets launched to try and capitalize on investor demand. Some of these funds recorded double-digit gains in 2020 and 2021 as cryptocurrencies surged in value. However, this year, cryptocurrencies have been under Read More
However, the exchange said on Monday that it wouldn't delist the companies after all. Then on Wednesday, the NYSE said it received further guidance from the Treasury Department and would delist the three Chinese telecom giants after all.
New Treasury guidance informs NYSE decision on Chinese telecom
A Trump administration official informed CNBC that Treasury Secretary Steven Mnuchin told the NYSE that he disagreed with its decision not to delist the Chinese telecom companies. The stock exchange's most recent reversal came after fresh guidance from the Office of Foreign Assets Control at the Treasury Department.
That guidance stated that U.S. individuals and companies couldn't engage in certain transactions with China Mobile, China Telecom and China Unicom starting Jan. 11. Trading on the shares of all three companies will be suspended at 4 p.m. Eastern on that date.
Beijing criticized the NYSE's original decision to delist the three Chinese telecom firms. A spokesperson for the China Securities Regulatory Commission said earlier this week that Trump's executive order "entirely ignored the actual situations of relevant companies and the legitimate rights of the global investors and severely damaged market rule and order."
Tough on China
Trump signed the executive order in November as part of his broader effort to be tough on China and cement his legacy in the remaining weeks before he leaves the White House. Earlier in the year, he started targeting social media app TikTok with another executive order aimed at ByteDance, its parent company, and Tencent. Oracle, Walmart and other U.S. companies took stakes in TikTok in response.
Last month, the president signed another bill that would force the delisting of the shares of companies that didn't follow U.S. auditing standards.
Updated on