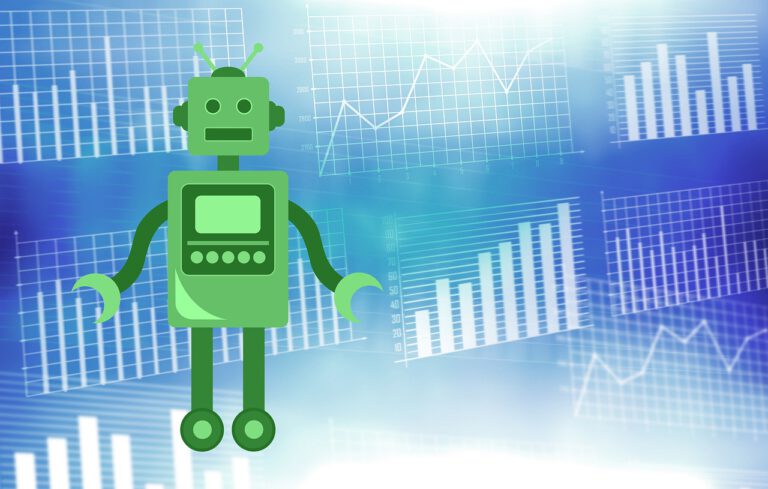 While banking clientele have never been more frustrated than now, the global industry faces a unique opportunity to flip the current system upside down.
Q2 2021 hedge fund letters, conferences and more
In fact, Capgemini's World FinTech Report of 2021 details how banks can leverage the new competitive market in depth. Just as we watched large and small businesses alike drastically adapt to the digital demands of Covid in 2020, banks are facing the same reality this year.
Gates Capital Management Reduces Risk After Rare Down Year [Exclusive]
Gates Capital Management's ECF Value Funds have a fantastic track record. The funds (full-name Excess Cash Flow Value Funds), which invest in an event-driven equity and credit strategy, have produced a 12.6% annualised return over the past 26 years. The funds added 7.7% overall in the second half of 2022, outperforming the 3.4% return for Read More
The competitive threats no longer urge, but rather require, banks to implement a digital-only approach to subsidiaries in order to stay afloat during the dawn of FinTech. Traditional banks are taking to collaboration versus competition in order to boost engagement and interaction with innovative, forward-thinking FinTech firms.
The Benefits Of The Partnership Between Banks And FinTech Companies
No one can deny the value of both entities, however, they're also stronger together than apart. That's what we're looking at here, and the union is mutually beneficial. Here's how.
Increase In Trust From Modern Customers
The connection between banks and FinTech companies means heightened trust backed by better tech, stronger security and less room for errors as a result of automation. This should be welcome for any customer in need of reliable and secure financial banking services, and especially in an age where people are uneasy about the state of their finances. According to a recent survey conducted by CreditDonkey, for instance, only a third of people under the age of 40 expressed a high level of confidence in their financial future.
Another survey from April 2020 showed that just 14% of consumers sought their bank's council when in need of financial direction following a major life event. This has definitely not been great news for the banking industry. However, it also isn't shocking.
Consumers often do not seek guidance from traditional financial sectors due to a lack of trust. This could very well be due to the 2008 recession, where 41% of the population that were surveyed stated that they were scared, and 53% were mad. Client confidence in banks has grown over the years but still, today, only equates to nearly one-third of clientele.
On the other hand, trust in tech companies is a starkly different story. According to The Verge Tech Survey 2020, Americans hail Google, Amazon, Apple, Microsoft, Netflix, and YouTube as leaders in positively affecting society. Specifically, 75% of survey respondents trust Microsoft, with Amazon following at 73% and Facebook at 41%.
Tech Makes Banking Accessible, Safer, Smarter And More Efficient
Combining tech with banking means more ease of use with user's smartphones. GSMA real-time intelligence data shows that there are 5.28 billion people using mobile devices in the world as of September 2021. Making banking mobile-friendly is a no brainer and boosts connection with clientele.
People just don't want to drive to their bank or ATM anymore. They want instant mobile access and complete visibility from the comfort of their homes.
Users are looking for smarter ways to handle business and finances. That means being able to seamlessly switch between desktop, mobile device or tablets. Fortunately, the cloud solves this completely. Banking customers can get to their banking accounts from virtually anywhere and access their updated information in real time. The cloud has paved the way for quicker transactions, greater visibility and increased accuracy.
Stronger Brand Reputation As A Result Of Partnership
Partnering with a highly regarded FinTech company looks very good for a lesser known bank. More users are going to be interested in downloading a mobile app from a reputable tech company. A credible partnership gives customers more faith that their interests are held at the highest priority.
To further the first point of mobile access, even greater than that is the consumer's ability to complete multiple actions digitally that just years ago they would have had to drive to the bank for.
This includes, but is not limited to, money transfers, financial planning, transaction tracking, investments, check deposits, special perks and banking fee management. FinTech companies help users have an abundance of options and services right at their fingertips. This, in turn, creates greater business for banks.
Security
Remember when we mentioned trust earlier? Security plays a massive role in this. FinTech companies lend banks the know-how and resources to protect customers' data from vulnerabilities. Specific steps include relying on SASE (Secure Access Service Edge) networks, utilizing AI-based fraud detection systems and, as mentioned previously, storing customer data on the cloud rather than with on-premise databases.
Customers want to know that their life savings are going to be there when they wake up. Can you blame them? And it's worth noting while customers should feel safe knowing their funds are held securely with fintech services, none of this is to say that they shouldn't be investing in other financial safeguards as well.
Building up a diversified investment and retirement portfolio, setting aside at least three months worth of expenses into an emergency fund, and investing into a comprehensive insurance policy to help cover their financial assets in the event of the family's income provider becoming deceased or disabled are all wise strategies anyone should take to prepare for the worst.
Scalability
FinTech and bank partnerships can be quickly scaled up or down in order to tailor to customer response and needs. These consumer "pain points" present themselves uniquely over the course of the journey and collaboration grants both sectors more solutions to offer.
Scalability is the key to sustainability. Together, FinTech and banks can wreak widespread disruption to the market. Providing the best possible products together in an ascendable way helps both teams cut through the noise of the financial industry.
Conclusion
At the end of the day, it's not enough for banks to just do things the way they've always done with excellence. Banks must remain futuristic with tech-forward, collaborative thinking in order to serve their customers best.
Banks and financial institutions alike must together keep their efficiency radars going twenty four hours a day, seven days a week in order to stay on top of new trends, startup activity, new developments, and integration opportunities.