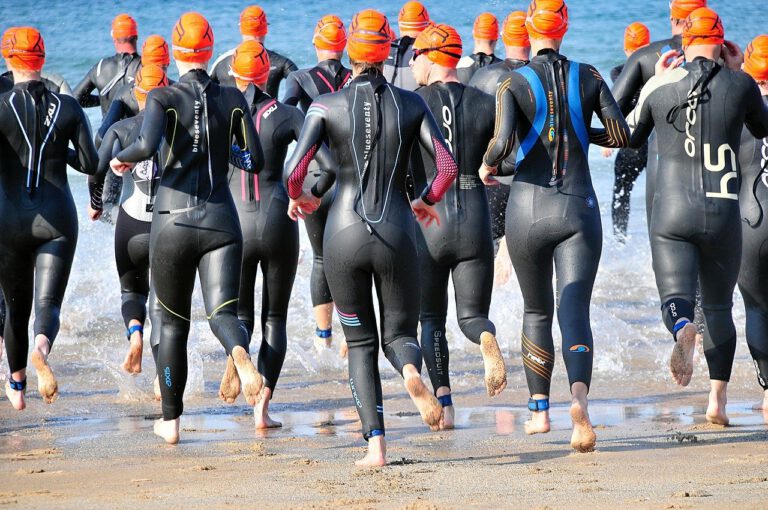 Walking down the street the chances of running into someone who has completed the Ironman race is about 1 in 1,000.  If you're in a room full of entrepreneurs, your chances of meeting someone who has finished the long-distance triathlon are much, much higher.  Why?  Because many of the same tactics, mindsets and learned behaviors needed to complete the world's most intense triathlon are the same needed to be a successful entrepreneur.
Q4 2020 hedge fund letters, conferences and more
Lessons That Entrepreneurs Can Learn From Ironman Athletes
Nestor Villalobos is a nationally-recognized business leader, mentor, and serial entrepreneur whose affinity for athletic challenges and success in the business world have earned him the moniker The Ironman Entrepreneur. Nestor believes that many of the same multi-disciplinary training principles employed by elite athletes can – and should – be adopted by all entrepreneurs.  For example:
Jim Chanos Unveils Lastest Short As Fund Manager Bets On Further Market Declines
Jim Chanos has a new short target in his sights. Earlier this week, the hedge fund manager disclosed that he is betting against "legacy" data centers that face growing competition from the trio of technology giants, which have previously been their biggest customers. The fund manager, who is best known for his winning bet against Read More
Fail Fast, Fail Forward
Training for an extreme competition like the Ironman and starting a new business venture have a number of things in common, chief among them is the certainty of facing failures along the way.  "Fail fast, fail forward" is a two-part strategy crucial to success for professional athletes and entrepreneurs.  When you try something new and it fails, it's important to pinpoint why it failed and then rapidly adapt, moving forward in a new direction.  Spending too much time dwelling on a failure or "digging" for solutions to non-existent problems is not only unnecessary but detrimental to your future success.   This concept helps you to be more productive, innovative and increases resiliency.
Embrace The Notion Of Delayed Gratification
Recognizing, internalizing and learning to appreciate the idea that great things take time is necessary to success.
Re-Learning How To Learn (+ The Greatest Learning Tool You Didn't Know You Already Had)
One thing that training for the Ironman reinforced for Nestor was how crucial being a proactive lifelong learner is to success.  As a previous cycling instructor, Nestor was already well-versed in the world of fitness, but he as he embarked on the journey Ironman training, he realized he a lot to learn about.  He became a veracious consumer of Ironman-related information, reading books about training, nutrition and planning.  "Your car is the greatest learning tool you didn't know you had," claims Nestor.  "It's like an educational outlet on wheels."  During the time of training for his first Ironman, Nestor used his one hour commute every day to listen to audiobooks that aided in his training ("you'd be surprised how many audio books you can get through in a month," he says.) He has since replaced his Ironman-related books with ones about business, but the principle remains the same.  Nestor recommends viewing your commute as "found time."   Consistently seeking out new information and methodically studying topics you're not familiar with are key elements of success in athletics AND business.
---
About Nestor Villalobos, The Ironman Entrepreneur:
Nestor Villalobos (aka The Ironman Entrepreneur) is a nationally recognized business leader, mentor, and serial entrepreneur who aims to engage and inspire other business professionals by helping them attain the skills and knowledge necessary to lead full, extraordinary lives.
With BS and MBA degrees from Bentley University, Nestor started his career in product management launching hundreds of consumer products for Dell and CompUSA. After escaping the corporate world (with his soul mostly intact), Nestor entered the world of entrepreneurship after launching his own startup. In 2016, Nestor acquired a controlling interest in Sharp Marketing, a struggling 30-year-old promotional products distributor. Under his leadership, the company has now turned around to become one of South Florida's fastest growing promo distributors.
Dubbed 'The Ironman Entrepreneur' because of his affinity for athletic challenges and his successful completion of the prestigious Ironman Triathlon, Nestor believes that many of the same multi-disciplinary training principles employed by elite athletes can – and should – be adopted by all entrepreneurs.
Nestor's enthusiasm for business and athletics is only surpassed by his passion for mentoring and inspiring the next generation of entrepreneurs. As an Adjunct Professor of Business at Florida International University, Nestor leverages his real-world experiences to inspire hundreds of students in courses including International Business Negotiation, Small Business Management and Entrepreneurship. Nestor's latest endeavor is Resale Hero, an innovative B2B startup launching in 2021 with the mission of helping distributors and manufacturers that struggle with the complexities of managing resale certificates.
Updated on