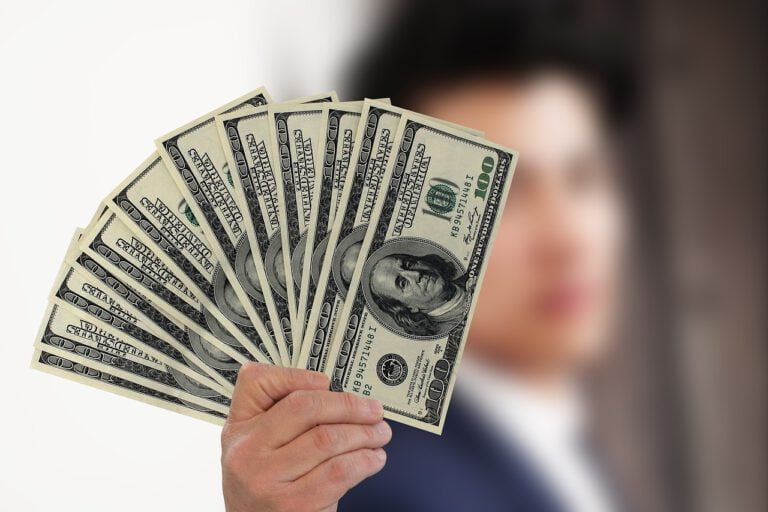 Even though another round of stimulus checks is unlikely, many Americans have already gotten thousands of dollars in stimulus aid since the start of the pandemic. In fact, as per an estimate, the typical American family got $3,450 in stimulus money this year. If your coronavirus stimulus check amount was less than the average amount, there could be a few possible reasons for that.
Q2 2021 hedge fund letters, conferences and more
Gates Capital Management Reduces Risk After Rare Down Year [Exclusive]
Gates Capital Management's ECF Value Funds have a fantastic track record. The funds (full-name Excess Cash Flow Value Funds), which invest in an event-driven equity and credit strategy, have produced a 12.6% annualised return over the past 26 years. The funds added 7.7% overall in the second half of 2022, outperforming the 3.4% return for Read More
A recent analysis from the Institute on Taxation and Economic Policy found that the bottom 60% of earners in the U.S. got an average of $3,450 in stimulus money. The 60% of earners include those making below $65,000 annually. This $3,450 figure includes the third stimulus check, expanded child tax credit and the expanded Earned Income Tax Credit.
If you fall in the bottom 60% category, but got less than the average, then you may be wondering why that is. The first thing you need to consider is that the figure of $3,450 is an average amount, meaning some would have gotten less than that and some more.
So, it is possible that you fall in the first category. There are a few possible reasons why you landed in the first category.
The first likely reason is that your annual income was on the higher side. All the stimulus programs came with an income limit. This means that those with higher income got less, while those with income beyond a certain limit got nothing at all.
In fact, income could be the main reason why you got less stimulus money. For instance, the Institute on Taxation and Economic Policy found that those with income between $113,300 and $247,400 got $2,830 on average, while those earning between $247,400 to $601,700 got just $280 in average stimulus aid.
Your Family Size Also Matters
Apart from income, another factor that may have reduced your stimulus money is your family size. For instance, the American Rescue Plan Act gave eligible families $1,400 per adult and $1,400 per dependent.
Similarly, the amount of Child Tax Credit (CTC) and the Earned Income Tax Credit is also affected by the family size. Those with no children aren't eligible for money under the Child Tax Credit, while those with a child could get up to $3,600.
Another valid reason why you may have gotten less than the average even if your income was less and you have children, is because the IRS doesn't have your accurate details. The stimulus checks, as well as the tax credits, are based on your tax return.
So, if you haven't filed the latest tax return, then the IRS has no way of knowing if your income dropped or you recently had a baby. Also, the IRS came up with tools to let users update their information, but if you didn't use that tool either, then the agency wouldn't have updated information on you.