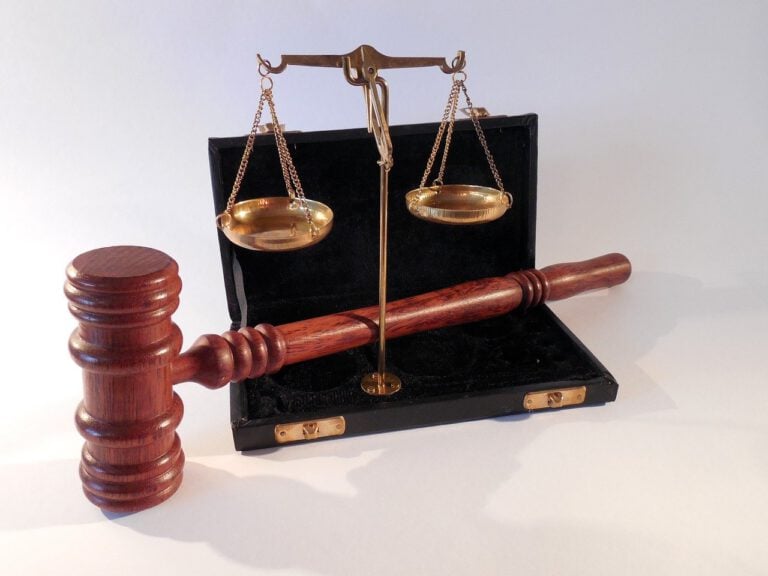 (WASHINGTON, D.C., 2/19/21) – The Council on American-Islamic Relations (CAIR), the nation's largest Muslim civil rights and advocacy organization, is calling on all Americans to urge their members of Congress in the U.S. House of Representatives and Senate to support the Uyghur Forced Labor Prevention Act (H.Res.129 / S.65).

Q4 2020 hedge fund letters, conferences and more
The Uyghur Forced Labor Prevention Act
The Uyghur Forced Labor Prevention Act is a bipartisan bill that would prohibit the importation of goods made with forced labor in China's Xinjiang Uyghur Autonomous Region by Uyghur Muslims and other Turkic ethnic minorities.
[Exclusive] ExodusPoint Is In The Green YTD Led By Rates And EM/ Macro Strategies
The ExodusPoint Partners International Fund returned 0.36% for May, bringing its year-to-date return to 3.31% in a year that's been particularly challenging for most hedge funds, pushing many into the red. Macroeconomic factors continued to weigh on the market, resulting in significant intra-month volatility for May, although risk assets generally ended the month flat. Macro Read More
CLICK HERE: Urge Your Members of Congress to Support the Uyghur Forced Labor Prevention Act   
The House version of the act was introduced yesterday by Representative James P. McGovern (D-MA), Chair of the Congressional-Executive Commission on China and Co-Chair of the Tom Lantos Human Rights Commission, along with Chris Smith (R-NJ), Thomas R. Suozzi (D-NY), Vicky Hartzler (R-MO), Tom Malinowski (D-NJ), Mike Gallagher (R-WI), and Jennifer Wexton (D-VA). On January 27, U.S. Senators Marco Rubio (R-FL), Jeff Merkley (D-OR) and 30 other senators introduce the senate version of the bill.
The Uyghur Forced Labor Prevention Act would create a "rebuttable presumption" that any goods made in the Xinjiang are made with forced labor and prohibited from entering the United States unless "clear and convincing" evidence is shown to the contrary.
The legislation is an updated version of H.R. 6210 that passed in the House of Representatives in on September 22, 2020 by a vote of 406-3.
The full text of the bill is available here.
Bill Summary
The legislation would:
Prohibit all imports from the Xinjiang Uyghur Autonomous Region (XUAR) of China unless the Commissioner of U.S. Customs and Border Protection can certify that the goods being imported to the U.S. are not produced, either wholly or in part, with forced labor and the Commissioner submits to Congress a report outlining such a determination;
Authorize the President to apply targeted sanctions on anyone responsible for the labor trafficking of Uyghurs and other Muslim ethnic minorities;
Require financial disclosures from U.S. publicly traded businesses about their engagement with Chinese companies and other entities engaged in mass surveillance, mass interment, forced labor and other serious human rights abuses in the XUAR;
Directs the Secretary of State to submit to Congress a public determination whether the practice of forced labor or other human rights abuses targeting Uyghurs and other Muslim minorities in the XUAR constitute crimes against humanity or genocide, and directs the Secretary to develop a diplomatic strategy to address forced labor in the XUAR; and
Require a strategy report from the Forced Labor Enforcement Task Force (established by the United States-Mexico-Canada Agreement Implementation Act) and regular updates on the steps taken to enforce the import prohibition on forced labor made goods from the XUAR.
Background
According to human rights monitors, there are at least 1.8 million and as many as 3 million Uyghurs and other ethnic Turkic minorities that are being detained in concentration and forced labor camps. In these facilities, they are forced to renounce their faith, stripped of their human rights, and face torture and other abuses. Through mass detention, forced labor, and forced sterilization, the Chinese government is destroying the Uyghurs' ethnic and religious identities.
More information about the situation in the XUAR can be found in the Congressional-Executive Commission on China (CECC) Staff Report entitled "Global Supply Chains, Forced Labor, and the Xinjiang Uyghur Autonomous Region" and the 2020 CECC Annual Report, particularly the chapters on "Xinjiang" and "Business and Human Rights."
On February 3, CAIR called for "immediate and concrete" action by the Biden administration and the international community following a BBC report on mass rape, sexual abuse and torture in Uyghur concentration camps in China's Xinjiang province.
SEE: 'Their goal is to destroy everyone': Uighur Camp Detainees Allege Systematic Rape  
Last month, CAIR welcomed the Trump Administration's decision to declare China's actions against Uyghurs Muslims a "genocide," which the Biden Administration is currently reviewing. The United States was the first country to adopt these terms to describe the Chinese government's human rights abuses in Xinjiang.
SEE: CAIR Welcomes U.S. Labeling of China's Actions Against Uyghur Muslims as 'Genocide'   
CAIR is urging the Biden administration to quickly resolve any procedural errors in the Trump administration's recognition of the genocide, and to go further by recognizing the BBC reports as evidence of genocidal rape.
CAIR recently joined the US Council of Muslim Organizations (USCMO), Free Uyghur Now, and other global allies in a virtual press conference calling on the Organization of Islamic Cooperation (OIC) to join the international community in standing with Uyghur Muslims and other Turkic ethnic minorities.
SEE: CAIR to Join U.S. Muslim Coalition in Questioning OIC's Silence on China's Abuses of Uyghur, Turkic Muslims 
CAIR is America's largest Muslim civil liberties and advocacy organization. Its mission is to enhance understanding of Islam, protect civil rights, promote justice, and empower American Muslims.
La misión de CAIR es proteger las libertades civiles, mejorar la comprensión del Islam, promover la justicia, y empoderar a los musulmanes en los Estados Unidos.   
Updated on