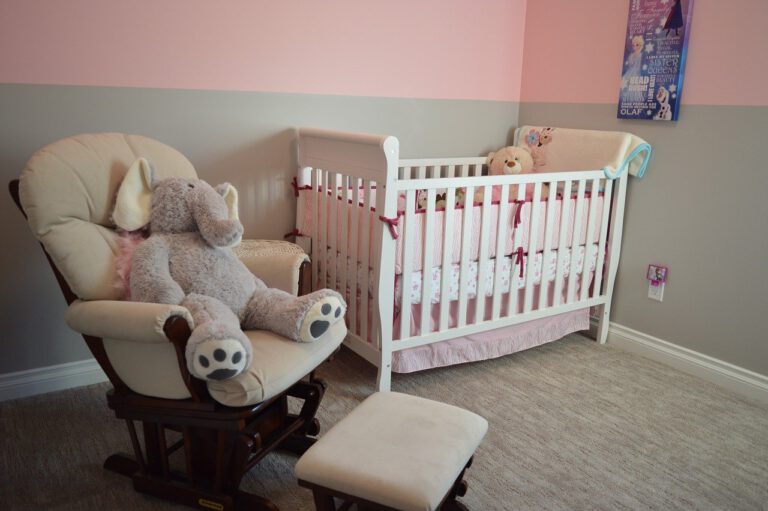 Most industries in the UK have been impacted in some way by the COVID-19 pandemic, and the furniture market is no different. However, thanks to increased parent spending on children's bedrooms, nurseries, and playrooms, the global children's furniture market is growing and is predicted to be worth USD $41.6 billion by 2027.
Q3 2021 hedge fund letters, conferences and more
Gates Capital Management Reduces Risk After Rare Down Year [Exclusive]
Gates Capital Management's ECF Value Funds have a fantastic track record. The funds (full-name Excess Cash Flow Value Funds), which invest in an event-driven equity and credit strategy, have produced a 12.6% annualised return over the past 26 years. The funds added 7.7% overall in the second half of 2022, outperforming the 3.4% return for Read More
An improvement in the general standard of living and rising disposable income has led to growth in the furniture market. This increase in purchasing power has seen a significant increase in demand for children's furniture.
Parent Preference
The desire to incorporate children's toys, books, and clothes in one place is driving up demand for multifunctional furniture, such as bunk beds and cabinets. Meanwhile, increasing real estate prices are expected to affect the sizes of homes, especially children-centred rooms, creating valuable growth opportunities for businesses offering easy to assemble furniture for children's rooms.
Parents opting for furniture made from durable materials and offering both multifunctionality and a wide choice of colours is expected to create additional growth opportunities for key market players. As theme-based interior design continues to increase in popularity, parents want furniture with the appropriate shapes and colours to compliment their chosen theme.
Product Insights
Cribs, cots, and children's beds have the largest market share of children's furniture sales at 40% and are the most popular furniture items purchased for children's rooms.
The increased use of bunk beds, especially metal bunk beds, in residential schools, dormitories, hostels and military bases, will likely create growth opportunities for manufacturers.
Parents typically choose bunk beds as they have the same footprint as a single bed but allow two or more individuals to sleep within the same space. However, bunk beds typically have a limited lifespan, as the top bed can become difficult for children, adolescents, and young adults to access, potentially impacting the growth of the bunk bed market. Europe and North America are the bunk bed market leaders and are predicted to maintain this position due to the growing popularity of outdoor activities, such as summer camps.
Storage, Chests, And Cabinets
Chests, dressers, and cabinets are expected to experience the fastest CAGR at 5.4% from 2019 to 2025. While these items are relatively low-cost and easy to assemble, they also help teach organizational skills, which all combine to drive up product demand in the upcoming years.
Material Insights
Wood furniture has the largest market share at 60% when it comes to children's furniture. Wood furniture designed for children comes in both hardwood and softwood. Hardwood items are relatively more expensive, sourced from walnut, mahogany, rosewood, teak, beech, cherry, oak, maple, birch, and ash.
Hardwood furniture items are far more durable and require relatively minimal maintenance. Softwood furniture comes from yew, redwood, juniper, cedar, larch, fir, spruce, and pine. These types of wood are lightweight, generally have a better finish, and can absorb adhesive.
Regional Insights
Europe, in recent years, has had the biggest market share for children's furniture at 40%. It's anticipated that the region will continue to hold this position as the strongest market player for children's furniture, particularly in countries such as Italy, France, the UK, and Germany who continue to maintain a strong market presence both online and offline.
Meanwhile, it's predicted that Asia Pacific will experience the fastest CAGR from 2019 to 2025 at 5.4%. Australia, India, China, and Japan are the key consumers in the province. Increasing demand for American and English style children's furniture in Fast East regions such as the Philippines, Japan, South Korea, and Taiwan will drive regional growth. Also, the substantially high birth rate will also likely fuel the demand. A relatively stable if not growing employment market in Indonesia, Maldives, South Korea, Bangladesh, India, and China has also helped improve its consumers' economic status, boosting buying power and product demand.
Children's Furniture Market
There's a huge amount of competition in the global children's furniture market. From companies offering high-end bespoke pieces to more affordable pieces, consumers must assemble them themselves at home. Consumers have a vast amount of choice depending on their style, budget, and material preferences, whether they are looking for beds, dressers, cabinets, or other storage items. Some of the top key players in the international children's furniture market include:
Summer Infant Inc
Sorelle Furniture
Milliard Bedding
Legare
KidKraft
Ikea
Graco
Dream on Me INC
Bombay Dyeing
Ashley Home Stores, Ltd
Designer Children's Furniture
The children's furniture market has seen a growing shift in preference for designer furniture. Increased awareness of environmental issues and the impact of plastic on the natural world has led many manufacturers and brands to explore new opportunities in designer children's furniture.
The children's designer furniture market has also seen a wave of furniture made from discarded plastic toys and recycled plastic. This has led to the plastic material portion of the children's furniture market, expecting to reach around 200 million units by 2027.
In recent years, the designer children's furniture market has seen several startups looking to capitalize on this growing and profitable trend. However, convincing parent consumers of the attraction and virtues of children's furniture made from recycled materials is a challenge. However, as startups collaborate with international brands and focus on innovative developments to improve children's comfort, it's expected that this share of the market will continue to attract eco-conscious parents.
The global children's furniture market is experiencing a huge transformation. Intelligent furniture, more inclusive designs, and the use of eco-friendly materials are changing the shape of the market. Children's furniture manufacturers and brands are improving their capabilities to create and build high-quality furniture that meets customer demand for attractive and functional items and long-lasting products that will stand the test of time.
However, those more green-conscious designers and manufacturers will continue to challenge convincing consumers of sustainable furniture's aesthetic and cost credentials. Therefore, companies shouldn't forget that even in our modern eco-conscious world, safety, quality, quantity, and longevity are the number one priority for most consumers looking to invest in furniture for their children's bedrooms, playrooms, and nurseries.