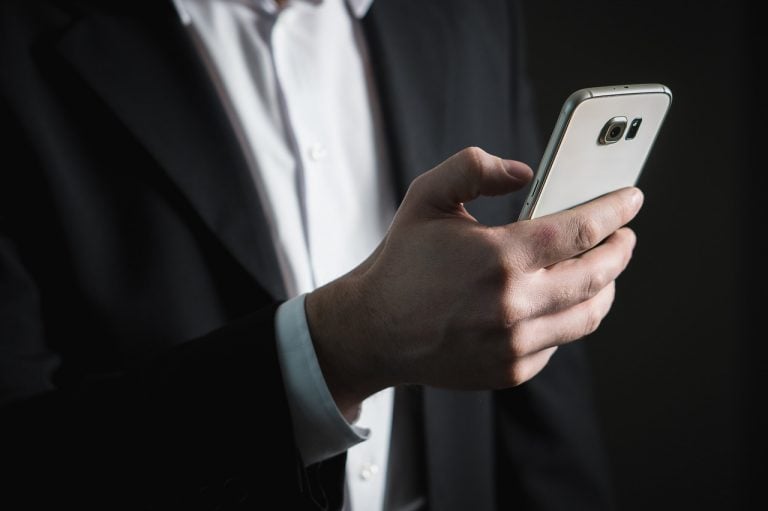 The decisions traders make often depend on their analysis and tools they use. Are you an old trader in need of upgrading your toolset? The modernization of society has in time become a digital and technical sphere that has pushed human development to extraordinary new findings. Our lives are now more digital, more hands-on and as humans, we now can be in full control of just about anything. Our thirst for progress and innovation has brought us to a point where everything in our lives, from daily routines to money can simply be controlled from a mobile phone.

Q4 2020 hedge fund letters, conferences and more
Compared to 15 years ago, mobile apps are trending, and today you can find an app for grocery shopping, exercise plans, games, dating, banking and now more recently in the spotlight is trading & stock analysis apps. We can make money on the whim, from buying and selling stock to trading Forex – in the past, it seemed but just a fantasy, today we can control money from the palm of our hand.
Connor Leonard Of IMC Explains: Here's What Value Investors Should Know About Moats
When it comes to value investing, one strategy that's often used is seeking out companies which have sizeable moats against competition. In a presentation for the Value Investing Club at Google earlier this year, Connor Leonard of the Investors Management Corporation explained two ways of looking at moats and how value investors can benefit from Read More
Let's be honest: evaluating finance apps on Google Play merely rely on the wisdom of the crowd, so how can you really make an informed choice as to the best trading and analysis apps? Whether you're a newcomer, or a seasoned trader looking to make serious money, this is a great general guide on some of the best and most popular stock analysis app trending.
For beginners
Robinhood
Robinhood was all the news in recent weeks with GameStop shares hitting all-time highs thanks to Redditors. Although the app has some limited features, this is still a great platform for someone who's just starting. It boasts zero commissions and zero account minimum. Investors can choose between stocks, and cryptocurrencies, control their investments, and it has free deposits. It's a great place to start, but transactions on the app are deemed taxable, there are no managed portfolios or retirement accounts – so not quite the choice for someone looking to add to their 401(k).
TradeHero
For those looking to play around with $100,000 of fantasy money first before making your initial investment, then we suggest TradeHero. The platforms host demo accounts to let users become more comfortable and equip themselves before taking on the real thing. Although it's more of a game and is aimed at long-term investments, the platform is still free, and it's a solid app to understand how the markets work and put your theoretical knowledge to the test.
For Day-Traders
E*TRADE
Aimed at those who have a substantial understanding of how stocks and trading works, this app is perfect for the day-trader who is looking to trade and invest in stocks, Forex, mutual funds, and bonds. Luckily there are no brokers involved, but the platform charges high fees and traders will need a minimum investment of $500. It might seem steep at first, but E*TRADE is a powerful analysis and monitoring tool.
Vanguard
Traders who want access to nearly 2000 ETFs and more than 3000 commission-free mutual funds will find Vanguard a perfect fit. Vanguard charges no ETF fees and doesn't have a minimum initial investment amount. There's a library of free research, no fees for online transactions, but it might come limited to some day-traders, as regulatory restrictions might seem unappealing. If you can find your way around the robust design and UI, the platform will seem more attractive than initially thought.
For those looking to make serious money
Personal Capital
With a dedicated financial advisor for account holders with more than $200,000, additional retirement planning and 401(k), savings account, tax-loss adjustment, and a selection of investments, Personal Capital has given itself a reputation as being one of the best on the market. The robot investment platform allows you to gather your investment information in a dedicated destination although it might seem lucrative – the platform charges high management fees and has a minimum investment of $100,000 to start with.
Honorable Mention
Ally Invest
This platform has seen some growth in popularity offering a well-rounded range of educational resources, no commission fees on US-listed ETFs, and stocks allow for the trading of stocks, bonds, mutual funds, and Forex. Ally Invest is a good fit for both beginners and professional traders, as it offers introductory offers and some freebies as well. Although the fee structure and pricing might seem a bit perplexing - it has some great features that cater to a wide crowd of investors.
Final take:
Indeed one might conclude that according to many industry guides, trading platforms use these apps as a method to re-engage their clients and grow their platforms. Yet when it comes to making a decision on your favorite trading app, the questions is: which apps deliver the best results and the easiest user-experience. Finally, you may want to check the trading fees of apps that go beyond providing mere analysis: the cost of convenience could be steep in some cases.
Updated on