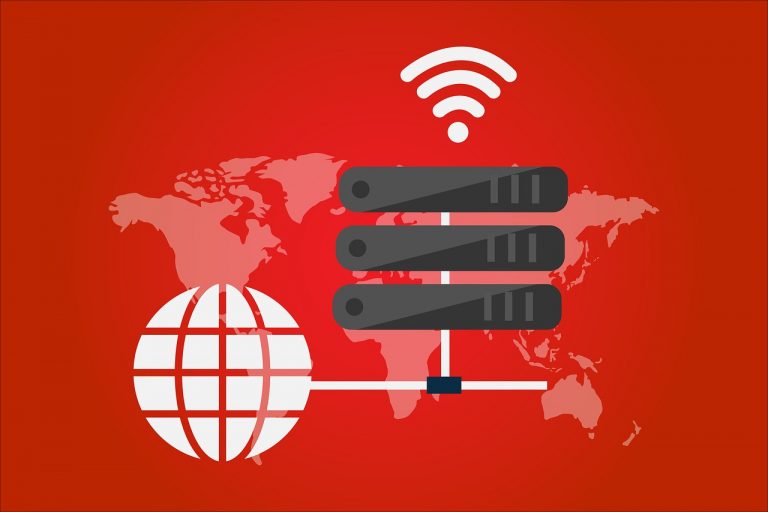 VPN is a pretty useful software that every iPhone and Android should have. It provides an extra layer of security and privacy to your online activities. Basically, it routes all your online activities via a secure, encrypted connection, thus preventing others from seeing what are you doing and from where are you doing it. If you are also serious about your online security, then detailed below is how to set up VPN on iPhone or Android.
Mobile VPN: why do you need it?
In today's world, we are connected to the internet 24/7 through chatting, browsing, shopping and more. Thus, we are constantly sending our personal information through the network, assuming it to be safe. Though the internet world is mostly safe, there is no guarantee that it will remain so forever.
Let's take a real-life example to highlight the importance of using a mobile VPN. You walk into a coffee shop and connect to their free Wi-Fi as your own data signals are weak. The public Wi-Fi hotspots, however, are known to be insecure, including those that require a password to connect to, because the hacker can also get the password the same way you did. This means any hacker, even with basic knowledge, can access the data sent over that network.
David Abrams Explains How To Value Stocks
Continued from part one... Q1 hedge fund letters, conference, scoops etc Abrams and his team want to understand the fundamental economics of every opportunity because, "It is easy to tell what has been, and it is easy to tell what is today, but the biggest deal for the investor is to . . . SORRY! Read More
On the other hand, if you are using a VPN on your mobile, then you can easily connect to a public network without worrying about anyone snooping on you.
Additionally, a VPN also helps to maintain your online privacy by preventing your ISP, Google and other websites from tracking your browsing habits. You can view VPN as an all-time "private browsing" mode, which hides your online identity and location.
Another benefit of using a VPN is that it allows you to access content irrespective of the country you are in. Those who travel overseas may not be able to access some sites in other countries due to the censorship laws. However, if they use a VPN, they can overcome the location blocks to access any content they want.
How to choose a VPN
Now that you know the importance of using a mobile VPN, let's discuss how to choose the right VPN for you. A simple Google search is enough for you to know that there is no dearth of options, both free and paid. If you are just starting, you can go for a free VPN, and once you are comfortable using a mobile VPN, it is recommended that you switch to a paid one. Though free VPNs also do the same work, they come with some limitations.
Moreover, your choice of VPN should also depend on your internet use. For instance, if you connect to a public network just for basic browsing, then you should select a VPN provider based in your country. Choosing a local provider would help you get better connection speed.
You should also check how secure the VPN is that you are choosing. A good VPN will likely use 256-bit encryption and a stronger protocol. Also, make sure that the VPN service is not saving your activities. If it is, then it defeats the very purpose of using the VPN. You should check the VPN provider's privacy policies or ask the same from the company itself.
If you are using a free VPN, then you should know how the service provider is making money – by showing you ads or selling your data or both. Also, free VPNs put a cap on your daily use so as to encourage you to go for the subscription.
Before selecting a VPN, you should also inquire if the service slows down your internet speed or not. If it slows down speed, then it is for you to decide if you are okay with it or not.
How to set up VPN on iPhone and Android
Now that you have chosen a mobile VPN for you, let's discuss how to set up VPN on iPhone and Android.
Follow the below steps to set up VPN on Android:
Go to the Play Store, and download the VPN that you have chosen. Do ensure that you are downloading the official app.
After the installation is complete, open the VPN app.
You will have to enter your login information or if you are a new user, you will have to sign up for the service.
That's it! By default, most of the VPNs will come into use when you open the app and turn it on. So, do remember to turn it off when you don't require it.
To set up VPN on iPhone, follow the below steps:
Go to the App Store and search for your VPN. Once you get the VPN, install it.
Once it is installed, launch the VPN app.
You will have to enter your login information or if you are a new user, you will have to sign up for the service.
That's it!
You can now go ahead and use the VPN service. It must be noted that almost all VPN services will ask you to automatically connect to a server based on your location. You can agree to it, or choose a server that you want.
You can refer to the below video for help as well: