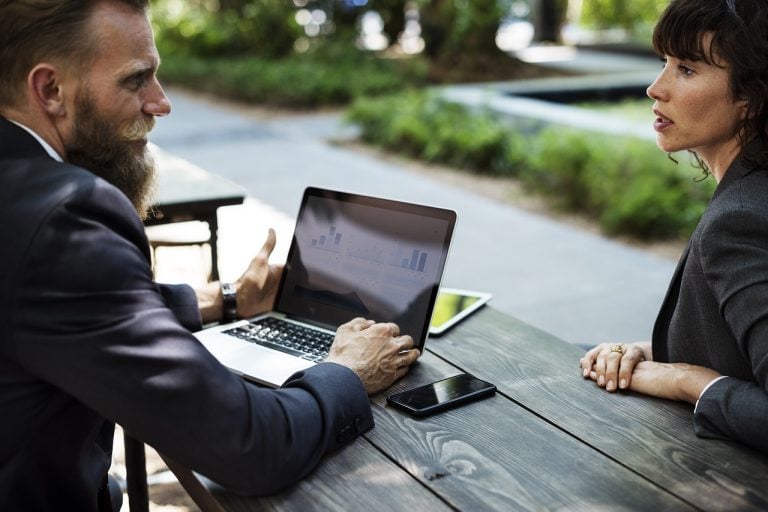 It is very well said by Gerald Cohen "Business intelligence is not just about turning data into information, rather organizations need that data to impact how their business operates and responds to the changing marketplace."
A quality management system (QMS) is a holistic system containing policies, processes, and procedures needed for achieving a business's quality objectives. A quality management system acts as a core for an organization's policies and documentation, helping them to have a transparent picture of their business goals, and understand how accomplishments taking place within the business can help align with the businesses' goals.
Q3 2019 hedge fund letters, conferences and more
Senvest Surges On GameStop Long While Renaissance Struggles In January Markets
As amateur investors battled it out with hedge funds in GameStop Corp shares in the last few weeks of January, one hedge fund pocketed large profits. Richard Mashaal and Brian Gonick, the managers of Senvest Management LLC, started buying GameStop shares towards the end of last year. Q4 2020 hedge fund letters, conferences and more Read More
Business with a sound quality management system successfully identifies the areas of development within the business and improves on its present processes to ensure they align with the business goals.
There are seven Quality Management Principles which are as follows: -
For any business to prosper, focus on its customers should be the main element of consideration. This begins with knowing your customers, their needs, ensuring sound and frequent communication with customers throughout the process, and measuring their satisfaction has been met. Happy customers are always loyal customers of a particular brand and they come back in the future to make purchases. To attain a loyal customer, the product should remain to be constant in its quality.
Leadership Importance of Top Management
It is well observed in the past that if the top levels of management are not behind the execution of any QMS, it is destined to fail. Although this may not always be a fact, the more engrossed the top levels of management are certainly in the QMS, the higher are the chances of success, and the better-implemented results. If the top management visions the benefit of the quality management system and its benefits, chances that it is used to its fullest advantage increases much more.
It is most essential that quality management system must focus on the competence of people to help them become involved in the process to build value in them. Empowering and engaging more and more employees in the organization can become the driving force of successfully achieving the goals of the organization.
It is much more complicated to understand, improve and control the overall system and there are increased chances of failure. However, if the overall system is looked over as a smaller interrelated process the overall focus and efforts are much more predictable and consistent. Thus improving and controlling individual processes is much more effective and easier to improve and control the entire system.
In today's competitive market, companies that stay stagnant are bound to be overtaken by their competitors. To overcome this, the company must improve and maintain its market position. There should be good planning with realistic, measurable, attainable and specific goals with a commitment to bring the change. The whole idea of having a quality policy, with goals that are consistent with this policy, works best towards success.
Factual Approach to Decision Making
To achieve desired results always base your decisions on analysis and evaluating the data rather than trusting your gut instinct. On-time monitoring and measuring your goals is of prime importance. To achieve this process maintaining good data records is crucial to facilitate many of the other Quality Management Principles.
It is highly needed that healthy relationships are maintained with all the parties (employees, suppliers, and customers) involved in the business. Successful companies and organizations see these relationships as partnerships rather than mere customer/supplier interactions.
These principles are not presented in any order, as they all are seen as equally vital to running a good (QMS) quality management system. By understanding these overall principles and focusing on its implementation you will find that the result will be more focused on your requirements as a company.
When a business chooses that they would like to attain a quality management certification, like a six sigma green belt certification, the 1st step should be identifying business goals. This is what on which the whole quality management system depends on.
One of the big names in the industry, Tucker Kennedy, vice president (VP), marketing and public relations, of the Illinois Manufacturing Extension Center (IMEC), explained that there are many companies who see certifications as mere "check the box" activity projected to satisfy customers but not to mend business operations. For such companies, it's just a tactic to market their company as certified, rather the real purpose should be to improve the overall quality of the business.
QMS certifications are a critical tool that will help you meet requirements (customer, legal and regulatory), strengthen your market position, minimize risks, reduce costs, protect the brand, focus on the customer and improve organizational efficiency.
The following are the top 5 specific benefits that your management systems certification provides.
Mitigate business risk
While conducting internal and external assessments, highlight the effects on business risk. Make sure your management system is all-inclusive of processes like finance, environmental programs, especially health and safety and legal compliance. A periodic check of the responsibilities and competence of personnel is also essential.
Exceed customer necessities
Always integrate customer requirements using the management system into all your business aspects. PDCA that is Plan-do-check-act and other problem-solving techniques can help you to gather, analyze, and act on customers' requirements and opinions—not just their complaints. Share your best with your customers, and request the same from them.
Strengthen leadership
Management tools should be used by most of the company senior managers and not just the quality or environmental experts. Hence it is essential to give your senior management team feedback that addresses their language and their requirements. Provide a complete framework to ensure action plans are developed and watched, and that corrective action is introduced when business objectives are not being met.
Improve efficiencies
Assess and analyze your management system's design and its effectiveness to meet current and future standards. By doing so, senior management of the company will gain insights into making correct adjustments relative to the organization's needs. Further, extend these lessons to the entire supply chain and your business partners.
Quantify and improve the return on audits
Once a company transitions to risk-based auditing from compliance, more can be expected with less. It becomes capable to spend more time on fewer processes by concentrating on customer-facing activities, high-risk and bottom-line. By understanding the requirements of the internal customer and the process owner, you can ask the right questions at the launch of the audit itself. The audit results should include quantifiable developments and actionable endorsements, including a valuation of resources.
Learning is a continuous process and no-one grasps the final stage of learning at one go. Don't postpone learning rather if you don't have all the tits and bits at one place or have not been trained in all of the tools. Begin the process by doing it today.