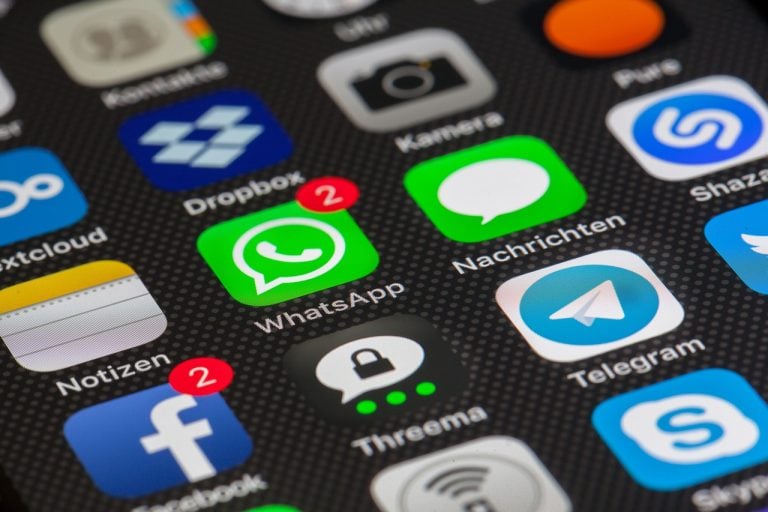 Facebook might not enjoy the same level of popularity now that it did a few years ago when it comes to your choice of a social media platform. Still, most users access the social network regularly. One annoying feature most users will agree on is the red notification dots that seem to be present everywhere, irrespective of whether you are accessing it on web, Android or iOS. It seems the social networking giant has realized how users hate these notifications. Thus, users can now disable the notification dots on Facebook.

What are the red notification dots?
If you use Facebook, you will know how frustrating these red notifications dots can be. These dots could appear on several parts of the app, depending on any new activities, such as a new post, comment to a post, like to a post, and notifications for Groups, Pages, Events, and more. Most users have little interest in these notifications, resulting in either a pile-up of notifications or more frustration in having to tap each notification to make them go away.
However, for Facebook, these notifications are a way to encourage users to spend more time on the platform or to bring users back to the platform. Since it has become harder for the company to increase the size of its user base, the company has had to depend on existing users and convincing them to spend more time on the platform. Because of this, it has launched several new features over the past couple of years, and notifications play an important role in all those features.
[Exclusive] ExodusPoint Is In The Green YTD Led By Rates And EM/ Macro Strategies
The ExodusPoint Partners International Fund returned 0.36% for May, bringing its year-to-date return to 3.31% in a year that's been particularly challenging for most hedge funds, pushing many into the red. Macroeconomic factors continued to weigh on the market, resulting in significant intra-month volatility for May, although risk assets generally ended the month flat. Macro Read More
Users now are getting more control over these notifications. They will get to decide the features that remain in the Shortcut Bar, the place that houses features such as new friend requests, notifications, Events, Marketplace and more.
To put it simply, you will be able to turn off the notification dots for some icons. You can even remove some of those shortcuts completely. For instance, if you don't want notifications from the new Marketplace, you can easily disable them or even remove Marketplace from the shortcuts bar.
How to disable notification dots on Facebook
TechCrunch first reported about the change, and Facebook confirmed it later. The company has reportedly been testing the feature since June.
"We are rolling out navigation bar controls to make it easier for people to connect with the things they like and control the notifications they get within the Facebook app," a Facebook spokesperson told TechCrunch.
Facebook's new navigation bar controls are gradually rolling out to users. They are rolling out to iOS users first and will be made available to the Android users in the coming weeks. Those who already used the controls say they are very easy to use.
To disable notifications on Facebook, all you have to do is tap and hold an icon on the shortcuts bar. For iOS users, the shortcuts bar is at the bottom of the Facebook homescreen, while for Android users, it is at the top. A menu will pop up with two options: "Remove from shortcut bar" and "Turn off notification dots." Selecting the first option will remove that icon from the shortcuts bar, while the second option will disable the notifications for that icon. With the second option, you will still be able to open the app, but you will no longer get the red dots.
Alternatively, you can manage the shortcut bar in one other way. To do this, first tap the hamburger menu icon, and then go to Settings & Privacy > Settings > Shortcuts. According to users, Facebook allows you to disable icons and notification dots for Groups, Watch and Profile. According to TechCrunch, you can do the same for Events, Marketplace and Dating.
Android users meanwhile can refer to this video to disable notifications:
Ensuring well-being of users
This is not the first time Facebook has made an effort to customize the navigation bar for users. However, this time, it seems like an honest attempt aimed at ensuring the well-being of users.
In July 2018, Facebook promised to personalize the navigation bar with features that users use often. The social networking giant did make changes, but it focused on adding features it wanted users to use, such as Marketplace, Events and more.
The ability to disable the notification dots on Facebook is not the only well-being feature the social networking giant is currently working on. A couple of months ago, TechCrunch reported that Facebook would test hiding "like" counts in Australia. In the test, Facebook will only show that a post was liked and not the actual number of likes to the public.
Facebook wants to see if hiding "like" counts improves users' sense of well-being. Facebook's Instagram has been testing the same feature since earlier this year and has expanded the test region to cover more countries after receiving positive feedback from users.
Updated on