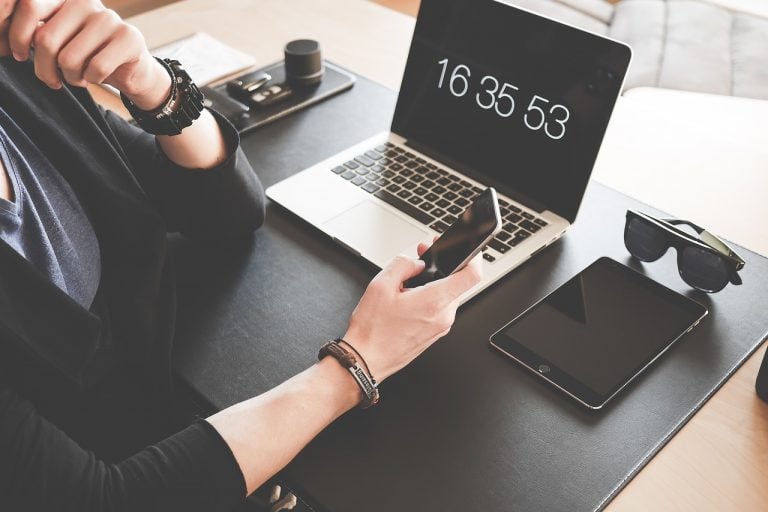 When it comes to selling your old iPhone, you can't just power it off, remove your SIM card and give it to the seller. Your iPhone will have valuable information, including your photos, videos, contacts and other confidential details. So, before selling your iPhone, you must first remove all these things. Detailed below are the ways that will help you securely erase iPhone data before selling.
Things to do before erasing data
Before you erase all your iPhone data, there are several things that you need to take care of. Only after taking care of these things, your device will be ready to sell.
The first thing that you should do is take a backup, so that you don't lose your important data. iCloud automatically takes a backup every night, provided you are connected to WiFi. However, taking a manual backup will ensure that your backup data is up to date. If you don't know how to take a manual backup, then detailed below is the process:
Why The Term 'Value Investing' Is Redundant
What does value investing really mean? Q1 2021 hedge fund letters, conferences and more Some investors might argue value investing means buying stocks trading at a discount to net asset value or book value. This is the sort of value investing Benjamin Graham pioneered in the early 1920s and 1930s. Other investors might argue value Read More
Make sure that your iPhone or iPad is connected to WiFi.
Open the Settings app and tap the Apple ID banner at the top.
Tap iCloud and then scroll down to tap iCloud Backup.
Turn the iCloud Backup switch to On.
Tap on Back Up Now.
That's it! This process could take some time.
Further, to completely delete all data from the iPhone, you should ensure that all information in the Document, Photos, Safari history, Notes, Calendar entries, Videos, Voice notes, etc. are removed.
Also, before erasing the data, make sure that the iPhone is signed out of the iCloud account. This will ensure that all files that you manually delete from the iPhone don't get deleted from the iCloud and other iDevices. Follow the below steps to sign out of iCloud:
Go to the Settings app and click on iCloud.
Scroll down and select the "Sign Out" option. You will have to click on "Sign Out" again to confirm.
To complete the process, you will need to click on "Delete from My Device" and then type your Apple ID password.
Repeat the same process for iTunes and the App Store as well.
Unpair watch and deregister iMessage
Before selling your iPhone, you must also unpair your Apple Watch (if you have one) from the iPhone. This step is necessary because you won't want your watch to be connected to the iPhone even after you sell it.  Do keep in mind that unpairing your watch will restore it to the factory settings.
To unpair your Apple Watch, open the Watch app on the iPhone and select "Unpair Apple Watch." For those having a GPS + Cellular model, you will have to select "Remove Carrier Plan" as well. This will not cancel your existing plan, rather it will free up the watch to use it with another iPhone. Now enter your Apple ID password and tap Confirm.
Those who are selling their iPhone and are switching to Android will have one more thing to do. Such users will have to deregister iMessage as well. If you don't deregister iMessage, then all your contacts will continue to think that you are still connected to the iMessage.
To deregister iMessage, you must put your SIM card in the iPhone, and then go to the Settings app. Tap "Messages" and then disable "iMessage" from the top of the page. You should do the same thing for "FaceTime" as well. If you forgot to deregister iMessage and FaceTime, then you can do it later on Apple's website.
One more important thing is left before you erase everything from your iPhone, and that is to disable Activation Lock. If you don't do this, the person to whom you sell the device won't be able to reactivate or use it.
To disable Activation Lock, open the Settings app on your iPhone and then tap your name on the top of the page. Now, go to "iCloud" and then "Find My iPhone" and then toggle the feature to Off. Again, if you forget to disable it, you should be prompted to disable it while factory restoring it.
How to securely erase iPhone data before selling?
Now that you have taken all the precautions, such as taking a backup, signing out of the relevant accounts and disabling important services, you can move forward to securely erase iPhone data before selling. To do so, follow the below steps:
Go to the Settings app on your iPhone or iPad.
Tap on General and on the next screen, scroll to the bottom and tap Reset.
Tap on Erase All Content and Settings and then tap Erase Now.
That's it! The process can take a few minutes or hours, depending on the amount of data you have on your iPhone.
If you don't want to do it manually, then there are many third-party data eraser tools available on the web as well. Many of these tools are PC-based and erase private files, reset the iPhone to factory settings, individually delete data from the iPhone and more.
You can refer to the below video as well: