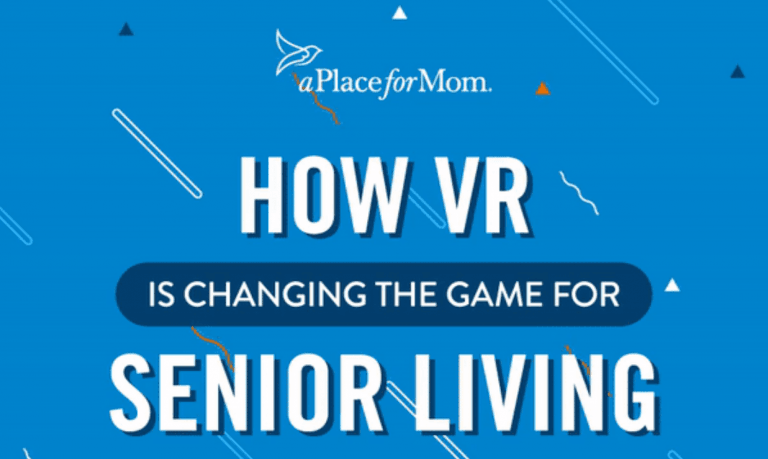 As surprising as it may sound to anyone with a less-than-tech-savvy older relative, virtual reality is being introduced to seniors as a way to cope with health conditions, manage pain, and improve their quality of life.
Keep reading to learn more about virtual reality for seniors!
JAM Partners' Favorite Deep Value Financial Plays [2020 Letter]
Sy Jacobs' JAM Partners ended the fourth quarter up 13.8% net, improving its loss to -2.1% for 2020. Q4 2020 hedge fund letters, conferences and more According to a copy of the firm's fourth-quarter and full-year letter to investors, which ValueWalk has been able to review, the long/short hedge fund, which prides itself on its Read More
Q2 hedge fund letters, conference, scoops etc
Sea Hero Quest and Early Alzheimer's Detection
What if you could play an exciting, adventure-filled video game while contributing valuable data to scientists researching the progression of Alzheimer's disease?
Sea Hero Quest was designed in 2016 by British game company Glitchers, Alzheimer's Research UK, University College London and the University of East Anglia. Created to help scientists learn about the correlation between spatial navigation and memory loss, Sea Hero Quest comes in both mobile and virtual reality formats.
By February of 2017, the game had been downloaded over 2.7 million times. Over 4.3 million people played the game, making Sea Hero Quest the largest dementia study in history. This is magnified by the way the game collects data. By playing the game for just two minutes, a single player can generate the same amount of data that would take scientists five hours to collect in a lab. With this conversion, Sea Hero Quest has collected over 17,600 years worth of research on dementia and Alzheimer's disease.
Based on the collected data, scientists were able to determine that spatial navigation skills begin to decline at 18 to 19 years of age, earlier than previously suspected. In addition, other demographic factors affect a player's ability to successfully complete the game. These results are helping researchers detect signs of Alzheimer's earlier than ever before.
The CAREN Program and Dementia Treatment
Dementia does not just affect memory and cognition –– it also has a serious impact on the body's function. In fact, dementia has been linked to a significant decline in balance and stability. However, researchers in northern England have identified a way to incorporate virtual reality into therapy for those living with physical impairments as a result of dementia.
The CAREN program, first created to treat wounded Israeli soldiers, is a virtual reality program that rehabilitates users through visual, auditory and tactile stimulation. In 2016, 30 participants with mild to moderate forms of dementia took part in a year-long study using the technology.
The CAREN program puts users through action-packed virtual scenarios, including downhill skiing, high-speed racing and even shark fighting. While these exciting environments may seem counterintuitive to the treatment of a memory loss condition, users reported significant benefits after completing the course.
In fact, the study concluded that the CAREN program and other forms of virtual reality therapy could have long-lasting benefits for spatial awareness, balance, cognition and independence.
Snow World and Chronic Pain Management
Speaking of seniors enjoying downhill skiing and shark fighting, another virtual reality program is helping people manage chronic pain and cope with painful medical treatments.
Snow World is virtual reality game that puts users through an icy adventure where they must throw snowballs at advancing snowmen and penguins. The game was first created in order to help burn victims cope with excruciating treatments in the hospital like wound cleaning and dressing.
The idea behind Snow World is a distraction from pain. With the original intent of treating burn victims, the creators of Snow World imagined that a cold, icy landscape would serve as the antithesis to the fiery, painful burns patients were experiencing. Playing the game during treatment could distract them from reality and help them cope with discomfort.
Burn victims who played the game reported up to a 50 percent decrease in pain, about the same impact as a moderate dose of opioid medication.
While seniors may not have painful burns, many still live with chronic and unmanaged pain. For the 50 million Americans living with some type of arthritis, chronic pain is part of daily life. Other conditions like diabetes, fibromyalgia and osteoporosis can limit a senior's mobility as well.
Virtual reality used to help distract these seniors from their pain could be the next step in therapy for pain management and reduction.
Virtual Reality and Veteran Therapy
Exposure therapy has long been used to help people overcome phobias, anxieties and behavioral irregularities. Placing an individual in a controlled environment where they can safely confront their fear has been shown to greatly reduce the frequency and impact of this fear.
For veterans, exposure therapy is more challenging. Because a dangerous war environment can't be recreated, most veterans have been unable to benefit from the effects of exposure therapy –– until the emergence of virtual reality into the field of veteran treatment.
Virtual reality exposure therapy (VRET) is changing the game for veterans with social anxieties or PTSD. A simple virtual reality headset can help the veteran safely enter an environment that triggers a fear-based reaction, helping them learn to manage their anxiety and ultimately reducing avoidance behaviors.
For Vietnam veterans who tested this technology, symptoms of PTSD were dramatically reduced. As the technology becomes more widely available, veterans everywhere could benefit from the help of VRET.
When it comes to the elderly and virtual reality, the opportunities are endless. From pain management to PTSD treatment, the sky's the limit for the beneficial effects of virtual reality on the senior population.