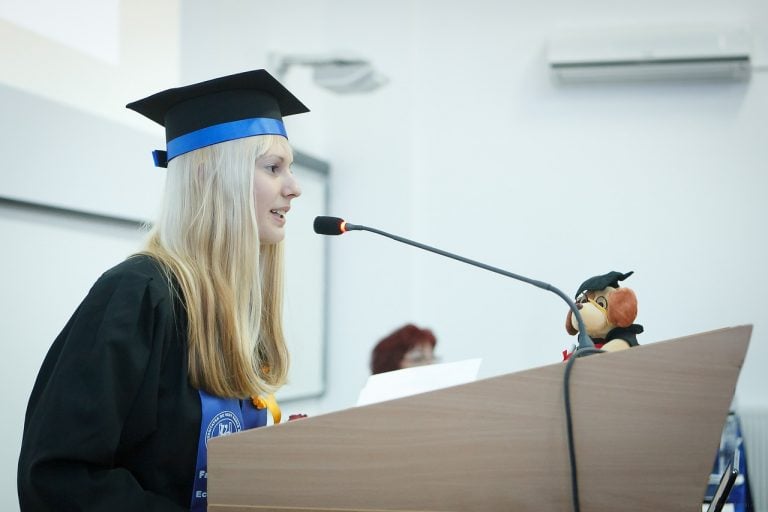 How a novel telemedicine tactic is bridging gaps in standard speech therapy, improving and accelerating results for families, schools and districts at-large

For those looking toward industries poised to lead the growth charge over the next five-to-ten years, one need look no further than telehealth and telemedicine. These global markets are expected to exceed $185 million from 2019 through 2026, according to the new Advanced Report on Telehealth and Telemedicine Market Analysis Forecast. Yet another new report, "Telemedicine Market 2019," actually forecasts global industry growth to reach a staggering $78.82 billion during the period 2018-2022. These and a litany of other research endeavors veritably assure that telehealth will become a dominant force, reinventing health care at large in years to come.
[REITs]
Fund Manager Profile: Zhang Hui Of China's Southern Asset Management
Historically, the Chinese market has been relatively isolated from international investors, but much is changing there now, making China virtually impossible for the diversified investor to ignore. Earlier this year, CNBC pointed to signs that Chinese regulators may start easing up on their scrutiny of companies after months of clamping down on tech firms. That Read More
Q2 hedge fund letters, conference, scoops etc
For students from K-12 through college-level requiring speech therapy in particular, remote access to professional services and practitioners will clearly become more ubiquitous. In fact, "the demand for speech-language therapists is already outpacing the supply in some cities," says Licensed Speech Pathologist Orna Kempler-Azulay, president of Abington Speech Pathology Services, Inc. She's helping spearhead the speech teletherapy charge in America and beyond with her ground-breaking service platform, RemoteSpeech.com.
Underscoring telehealth's viability for expanding access to quality and effective treatment for both children and adults worldwide, the American Speech and Hearing Association (ASHA) has gone on record to substantiate that, "Telepractice is considered an appropriate model of service delivery for audiologists and speech-language pathologists." Additionally, a "Speech Telepractice" report not only touts improved access to care that telehealth facilitates, but also engagement and the residual effect benefits of remote care. It cites, "The web-based technology engenders highly personalized and engaging activities, such that clients' interactions with these high interest tasks often continue well beyond the therapy sessions."
For students, these advancements easing accessibility, bolstering treatment protocols and expediting results can't usher in soon enough amid the extreme hardships many children with voice, speech or language issues suffer. Not the least of which is getting bullied or even shunned by friends and family members. In light of the nearly one in twelve U.S. children ages three to seventeen reportedly suffering from some kind of communication disorder, below Azulay outlines key ways remote speech teletherapy benefits students, including and beyond bridging the availability gap:
For teletherapy to work, Azulay says you need to have willing partners, including parents, caregivers, school districts, hospitals and others who embrace the approach. Despite the preponderance of evidence supporting remote speech therapy, Azulay and others in the telepractice business face resistance. For example, among school districts, such push-back is often due to solvable issues like lack of updated technology (and/or an understanding of how to use basic technology); access to tablets, computers or internet access; or adequate space for treatment of these students.
Insurance companies not universally covering treatment costs is another barrier that Azulay hopes will be eradicated in the near future. "Some states have passed laws that make insurance companies reimburse their patients for teletherapy, but too many are still not there yet," she laments.
Despite some hurdles yet to be overcome, the growth trajectory for speech teletherapy is undeniable and understandable. Overall, the approach is already helping thousands in the U.S. and around the world gain access to care that seemed impossible to receive in the past. The telepractice option is providing needed help far more conveniently to students within the security and comfort of their own home or other "safe space"—an A+ approach soon to graduate to the billion-dollar big leagues.
As the Executive Editor and Producer of "The Luxe List," Merilee Kern, MBA is an internationally-regarded brand analyst, strategist and futurist. As a prolific branding and marketplace trends pundit, Merilee spotlights noteworthy industry innovators, change makers, movers and shakers. Experts, brands, products, services, destinations and events across all categories are spotlighted in her exclusive cross-media platform that reaches multi-millions each month through several syndication channels: print and online publications as well as broadcast TV and terrestrial radio. Connect with her at www.TheLuxeList.com / Instagram www.Instagram.com/LuxeListReviews / Twitter www.Twitter.com/LuxeListEditor / Facebook www.Facebook.com/TheLuxeList / LinkedIn www.LinkedIn.com/in/MerileeKern
---
Sources
https://www.healthgazette24.com/advanced-report-on-telehealth-and-telemedicine-market-analysis-forecast-2019-2026-philips-healthcare-medtronic-plc-honeywell-life-care-solutions-tunstall-healthcare-care-innovations-cerne/5056/
https://www.marketreportsworld.com/global-telemedicine-market-2018-2022-10933780
https://www.asha.org/Practice/reimbursement/Reimbursement-of-Telepractice-Services/
http://telerehab.pitt.edu/ojs/index.php/Telerehab/article/view/6112
https://pubs.asha.org/doi/10.1044/2013_LSHSS-13-0013
https://www.nidcd.nih.gov/health/statistics/quick-statistics-voice-speech-language
https://pubs.asha.org/doi/10.1044/2013_LSHSS-13-0013
https://www.ncbi.nlm.nih.gov/pmc/articles/PMC4353008/
Updated on