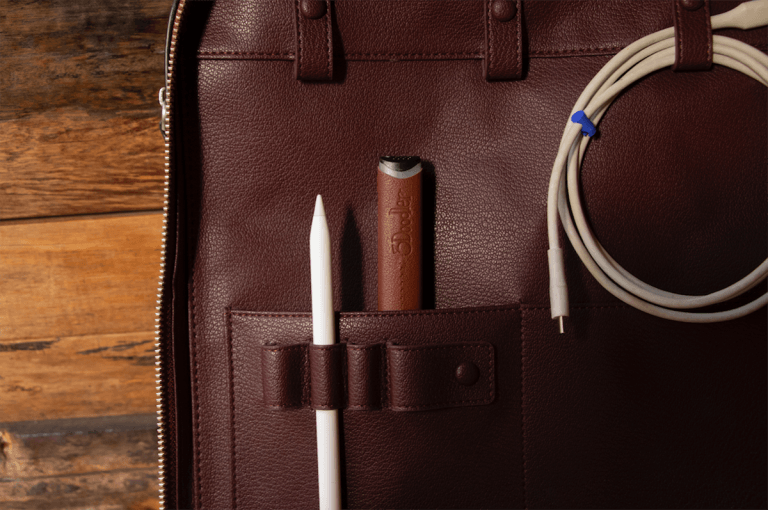 The Executive Office Pen meets 3D Printing with a 3doodler product that looks and feels the part

Today, 3Doodler is announcing the launch of a limited edition 3D Printing pen for the individual who has everything. The person who seeks style and sophistication in their day-to day, but who also wants to tap into their own creative side. The 3Doodler Create+ Leather Edition (MSRP $119.99) is the first 3D Printing device (Pen or Otherwise) that draws a line between the refined elegance of 2,000 years of quill and ink, and the latest in luxury, cutting-edge technology.
[Exclusive] ExodusPoint Is In The Green YTD Led By Rates And EM/ Macro Strategies
The ExodusPoint Partners International Fund returned 0.36% for May, bringing its year-to-date return to 3.31% in a year that's been particularly challenging for most hedge funds, pushing many into the red. Macroeconomic factors continued to weigh on the market, resulting in significant intra-month volatility for May, although risk assets generally ended the month flat. Macro Read More
Q2 hedge fund letters, conference, scoops etc
Made with supple Whiskey-tanned leather, the 3Doodler Create+ Leather Edition is limited to only 1,000 pieces at launch and available exclusively through Amazon and 3Doodler.com. Equipped with a dual-drive gear system, organic and eco-friendly wood filaments in walnut and natural tones, and plastics such as PLA, ABS and FLEXY, users can write, draw and create in any direction, including vertically, in a matter of seconds.
"This is the first product we've designed with a focus on elevating the tactile and visual experience, creating a 3D pen that stands end-to-tip with actual high-end writing instruments," said 3Doodler CEO Daniel Cowen. "Functionality is always a given for us, but we wanted people to emotionally connect with the 3Doodler Create+ Leather Edition in ways they haven't before. When you pick up the 3Doodler Leather Edition, it feels like you have jumped the chasm from a tech toy to a serious writing implement that you would leave on your desk and feel good picking up every time."
The 3Doodler's ability to write, draw or create a raised line, either horizontally or vertically, redefines the centuries-old tradition of ink on a flat surface. The Quill pen, the one we think of when our forefathers signed the Declaration of Independence and Shakespeare used to ink timeless literary classics, dates back more than 2,000 years. The French government patented the world's first fountain pen in 1827, while the ballpoint pen was invented in 1888. It took another 120 years for humanity to start thinking off-the-page and outside those lines.
For those looking to push their boundaries even further, the 3Doodler Leather Edition includes six wood-centric projects, an Ultimate Guide to Doodling, and a set of changeable nozzles in six different shapes and sizes. The 3Doodler Create+ Leather Edition can also be used to write, draw and create directly on a tablet device using the 3Doodler App (FREE - App Store, Google Play).
Special projects include personalized key fobs, a money clip, phone case, cufflinks, coasters and more, allowing the individual who has everything to make one-of-a-kind, signature items. The 3Doodler Create+ Leather Edition and related projects, can also serve as a complementary product to the 3Doodler Start, so that the whole family can doodle together.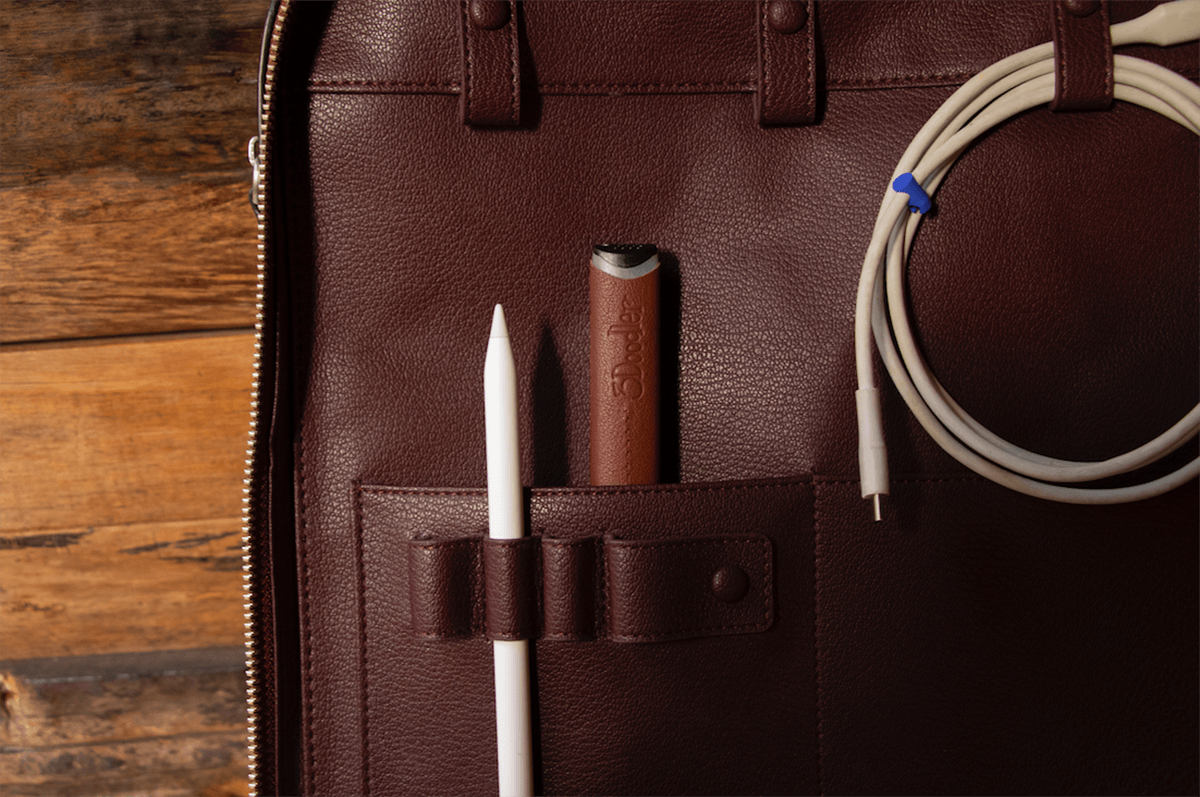 The 3Doodler Create+ Leather Edition is designed for those who carry the highest of expectations for the products they use. This is a 3D pen for those who exude polish and style, but who also appreciate dose of creativity and fun in their latest tech gadgets.
"We know there's a fine art to shopping for some people," said 3Doodler co-founder Maxwell Bogue. "Ties, socks and pocket squares all have style, but putting a leather-clad 3D printing pen in your pocket, that's next level stuff for the person who aspires to be as mischievous and cunning as James Bond, craftier than Bob Vila, and who can do something with their 'John Hancock' that even John Hancock himself couldn't do."
Potential uses for the 3Doodler Create+ Leather Edition Pen include:
Personalized Key Fobs
Coasters
Trinket Trays
Phone Cases
Monogrammed Money Clips
Pen Holders
An interesting way to sign your "John Hancock" … in Wood
Being able to brag about having a 3D printer in your pocket at the Office Christmas Party
Use your tablet as a canvas and literally write, draw and create on your iPad, Note, Fire or other tablet device.
3Doodler Create+ Leather Edition Product Highlights:
Leather-clad 3D printing pen in soft Whiskey-tanned Italian leather
Lightweight (just 1.9 ounces)
Included Nozzle set allows the user to choose the right shape and size for the job at hand (it's like having 6 additional pens)
A Mini Doodle Pad means you'll have a surface to work on, even on the go
2 Packages of Mixed Wood Filament (Walnut & Natural tones)
2 Packages of Monochromatic Create Plastic to compliment Wood
Six unique projects included in an Ultimate Guide to Doodling, including a money clip, wallet, etc.
Good for both left handed or right handed individuals
The 3Doodler Create+ Leather Edition should merit consideration for several holiday gift lists including:
Holiday Gifts Under $150
Holiday Gifts For Dad
Holiday Gifts For Creatives
Gifts For The Man/Woman Who Has Everything
Techy Holiday Gifts
Best Luxury Tech Gifts
Outside The Box Holiday Gifts
Best Gifts For Your Boss
Best Gifts For Executives
Quirky Gifts
Most Fashionable Holiday Gifts
Office "Toy" Gifts
Gifts For Your Favorite Designer
Gifts James Bond Would Take a Bullet For
Gifts Da Vinci Would Want If He Were Alive Today
Buy The 3Doodler Create+ Leather Edition Here.
---
ABOUT 3DOODLER:
Owned by WobbleWorks Inc, 3Doodler is a technology company making creativity tangible through its range of 3D printing pens and accessories. Founded in 2010, the company went on to raise $3.89 million on Kickstarter to support the production of the world's first 3D Printing Pens and has since sold over two million units worldwide. 3Doodler now makes products for all ages and skill levels of creators whether they're 3D sketching, tracing shapes from templates or creating architectural models or entirely unique 3D structures. Headquartered in New York, 3Doodler 3D pens and accessories are now available online and in brick-and-mortar retail stores in more than 60 countries. To see the full 3Doodler product range, learn more about the company, download hundreds of free projects or see how the 3Doodler can make an impact in education, go to www.the3Doodler.com.
Updated on