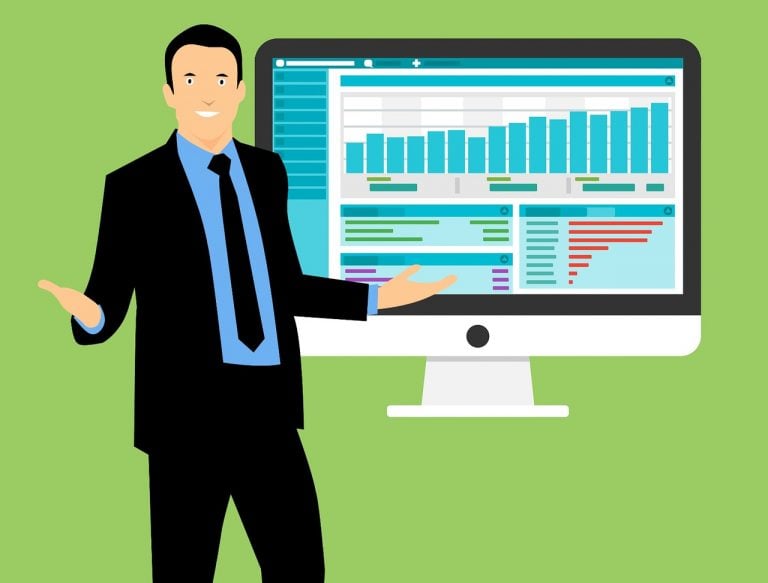 An iconic investment cover story has hit a milestone. It's been 40 years since "The Death Of Equities: How inflation is destroying the stock market" appeared in Business Week.

We see at least two ironies in this obituary from Aug. 13, 1979.
Q2 hedge fund letters, conference, scoops etc
[Exclusive] ExodusPoint Is In The Green YTD Led By Rates And EM/ Macro Strategies
The ExodusPoint Partners International Fund returned 0.36% for May, bringing its year-to-date return to 3.31% in a year that's been particularly challenging for most hedge funds, pushing many into the red. Macroeconomic factors continued to weigh on the market, resulting in significant intra-month volatility for May, although risk assets generally ended the month flat. Macro Read More
First, equities are alive and well and delivering the same opportunities to build wealth in 2019 and beyond as they did in 1979 and before. Equities have not died. They're not even ailing.
Second, we're hearing an echo of this fatal pronouncement in predictions today by pundits who say that value investing is doomed. We're confident this grim diagnosis will also prove incorrect.
Before explaining why we staunchly believe in value, it's worth noting that in the 40 years since the Business Week story appeared, we've lost count of how many times value investing was proclaimed to be on its last legs. Yet, despite these repeated pronouncements, value managers are still here, still investing in equities, still focused on finding hidden value and still committed to investors.
In 1979, the declared cause of equity mortality was inflation. In 2019, it's claimed value will soon be pushing up daisies (if it isn't already) because of the "Japanization" of interest rates. To quote a story posted to CNBC this spring: "'Japanization' refers to the idea that an economy could endure a sustained period of low-growth expansion accompanied by low levels of inflation. As a result, interest rates tend to stay low."1 We agree that it will likely be "lower for longer"—especially because the Federal Reserve dropped rates by a quarter percentage point to 2% as July ended. However, just six months before, some analysts were forecasting higher rates.
No one knows the future interest rate path, so we make no effort to predict them. But we persist in thinking it is prudent to consider owning at least some component of the "value" portion of global equity markets. We state this because many investors are rejecting companies with sound fundamentals and highly attractive valuations but slower growth.
In 1999 and early 2000, when value indices reached record low levels, many market observers were convinced value would become extinct. Faster growing companies (mostly technology-related), they argued, would overwhelm "old economy" companies comprising most of the market. Perhaps you can recall the painful "dot-com bubble" that burst from this overconfidence.
What came afterwards? In the next three years (March 2000–2003), the value portion of the market (Represented by the MSCI World Value Index) outperformed the MSCI World Growth Index by 11.3% on a compounded annual return basis.2 Significantly, this was achieved when interest rates plummeted to 1% at the end of 2003 from 6.5% in October 2000.3 Seem like a familiar pattern?
Actually, Value May Just Be Warming Up
So all factors considered, we don't believe future interest rates—even if the U.S. and Europe succumb to "Japanization" -will inevitably determine relative returns. However, there is a related trend we cannot ignore.
Faced with a persistent low interest rate challenge, some value managers have become VINO or "Valuein-Name-Only" managers, a reality captured in recent Wall Street Journal coverage: "Want to Invest in a True 'Value' Fund? Good Luck Finding One."4
From deep and longstanding conviction, we would argue that value managers should avoid falling prey to style drift or a herd mentality that compromises their value promise to their clients. While cycles come and go and markets do things we never expect, an enduring truth is that buying a dollar for 70 cents (a core principle of value investment) will always make sense.
This message began by looking back. Now, let's end by looking forward.
We could be approaching an all-time bottom for value investing. Many observers believe it will continue to struggle. Others, fewer in number but with conviction, are starting to think we're nearing an opportunity to gain deeply from true value.
The end of equities did not occur in 1979. And we are confident that the end of value investing will not come in 2019 or at any time in the future.
If anything, value may just be warming up.
---
1 CNBC, A 'Japanization' of monetary policy in Europe might not be such a bad thing, Nomura's Koo says. Sam Meredith, April 5, 2019 9:14 am EDT.
2 Source: MSCI via Factset Results for Feb. 29, 2000 to Feb. 28, 2003 in US$. Rolling Multi-Horizon: Annualized Return. MSCI World Value Index - Net Return of -10.86% vs. MSCI World Growth Index - Net Return of -22.14% for a difference of 11.3% on a compounded annual return basis.
3 Federal Reserve Economic Data, Economic Research Division, Federal Reserve Bank of St. Louis, Effective Federal Funds Rate, Percent, Monthly, Not Seasonally Adjusted. https://fred.stlouisfed.org.
4 The Wall Street Journal, "Want to Invest in a True 'Value' Fund? Good Luck Finding One": A new study suggests that funds may say they invest in value stocks, but often don't really. Here's what investors can do. Mark Hulbert, Feb. 3, 2019 10:11 pm ET.
Article by Oliver Murray, Managing Director, Brandes Investment Partners
Updated on