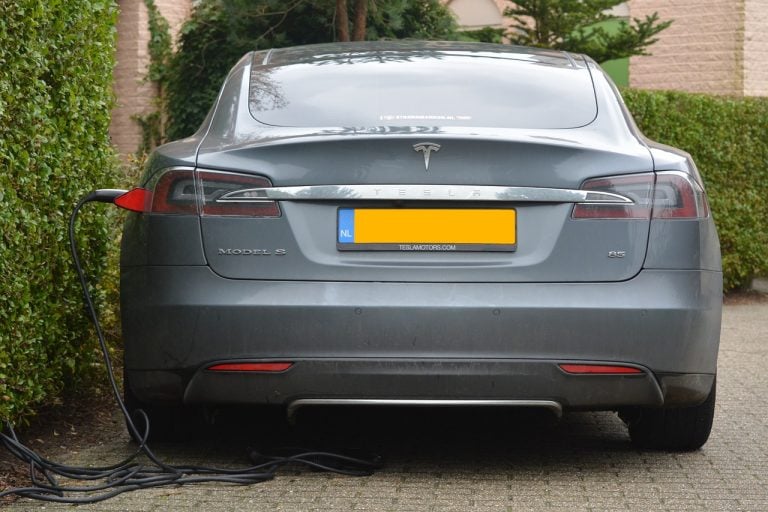 Whitney Tilson's email to investors discussing Kelli Alires; the jump in Tesla Inc (NASDAQ:TSLA)'s stock; and Tesla's overall unit sales.
1) Now that I'm no longer managing money and my partner, Stansberry Research, is providing me with administrative support, I'd like to find a great home at a NYC-based fund for my longtime right-hand person, Kelli Alires. She has a unique skillset that would be invaluable to a small, independent fund manager like I was – I'd guess the sweet spot would be someone managing at least $50 million and looking to grow.
Q1 hedge fund letters, conference, scoops etc
Why The Term 'Value Investing' Is Redundant
What does value investing really mean? Q1 2021 hedge fund letters, conferences and more Some investors might argue value investing means buying stocks trading at a discount to net asset value or book value. This is the sort of value investing Benjamin Graham pioneered in the early 1920s and 1930s. Other investors might argue value Read More
Over the last 15 years, Kelli has handled routine communication with my 200+ investors, worked with our prime broker, lawyers, accountants and other service providers, dealt with compliance matters (including routine SEC audits), set up credit card and bank accounts, paid all bills, organized events, etc. In short, she took care of pretty much everything so that I could focus on two things: raising money and managing it successfully.
If you'd like to have a conversation with Kelli, please contact her directly at [email protected].
2) With just over three weeks left in the quarter, Tesla is doing its usual insane sales push (a sure sign of a healthy company!), accompanied, of course, by leaks meant to manipulate the stock.
Amazingly enough, the game is still working, as Tesla's stock is ripping, up $30 in a past few days.
Tesla bulls are like Charlie Brown. Elon (I mean Lucy) keeps pulling the football away, but they never learn…
Here are three articles that explain the stock's rise:
Tesla sales reach new high, offering bonuses to deliver this month – leaked info. Excerpt:
Electrek's Take
Well, that should put to rest the discussion about Tesla having demand issues.
Based on our information, Tesla's demand has never been better than right now. It looks like the main bottleneck is now again deliveries, which is why Tesla is now offering bonuses to delivery employees for the first time.
I am not saying that Tesla will undoubtedly achieve a new quarterly delivery record, but it looks certain that they will at least get very close to it and if they don't achieve it, it won't be because of demand.
While it doesn't mean Tesla will be profitable this quarter or even beat its revenue record (I expect average revenue per car being down), it could still turn out to be a great growth quarter for the company.
Tesla's outpacing its electric car competitors, with May demand for Model 3 surprising Wall Street. Excerpt:
The month of May saw Tesla continue "to extend its lead vs. a still-small group of true [electric vehicle] competitors," Morgan Stanley analyst Adam Jonas wrote in a note to investors.
Morgan Stanley noted that Tesla's estimated total U.S. sales of 11,300 vehicles in May was 2.6 times the combined total of its competitors' electric vehicle offerings.
"More Model 3s were registered in April and May than during all of the first quarter," JMP Securities says.
The Tide May Be Turning On Tesla Bears. Excerpt:
Tesla's Model 3 trends remain very strong.
The stock is currently breaking and may rise to around $225.
Options betting has turned bullish.
In response, here are Mark Spiegel's comments in a Twitter thread:
Correction of my last Tweet: InsideEVs had around 27,500 for the U.S. in April & May. If we assume 2000 Canada & the 2500 claimed here for June it's 32,000, right in line with the 33,000 claimed here. And having done only 2500 in the first 5 days of June is shit. https://t.co/7HnOw9vzI7

— Mark B. Spiegel (@markbspiegel) June 6, 2019
Excerpt: "If you add up all the numbers the quarter is total $hit and a HUGE miss!"
And here are another friend's comments:
Those analysts have apparently discovered a hitherto unheard of species: The Tesla U.S. Unit Sales stock (TSLA).  You see, in their world, just like perhaps the Sioux, Blackfeet or Cherokee Indians, the entire world stretches from Seattle to Miami, from Maine to San Diego.
Unsurprisingly to anyone who knew already over a month ago that Tesla was starting to deliver lease and lesser-expensive cars in the U.S. in May, U.S. unit sales were up compared to April.
In contrast, here are Tesla's European unit sales numbers:
March 2019:  15,975
April 2019:  3,710
May 2019:  2,503 with France left to report, so let's very generously call that 3,000 even
Tesla's sales in Europe have cratered because the VW eGolf, Kia Niro EV, Kia Soul EV, Hyundai Ionig EV, Hyundai Kona EV, Nissan LEAF, BMW i3, Jaguar iPace and Audi eTron have eaten away at the wounded wildebeest that is Tesla laying on the ground on a European battlefield.
Tesla is trading at a huge multiple premium compared to all the other automakers.  In order to deserve such a huge premium, superior execution in all geographic regions is necessary.  It is true that Tesla, right now, is doing a little better in its home U.S. market than it did in April, but in the roughly one-third of the total world market that's Europe, things were down hugely both in April and May.
There is no question Tesla's overall unit sales will be up in Q2 over Q1.  It has guided to 90,000 to 100,000 units, after all, a 51% increase from the 95K midpoint over Q1's 63K.
At the first instance, we look at the units sold.  The sell-side consensus seems to be 82K right now, an almost 14% miss.  But will the miss be even bigger? Or a little smaller? I don't know. The consensus seems about right, right now.
Then, we will look at profitability, which is what matters in the end for *the stock.*  Exclusive of any one-time reversals or credit sales, the loss in Q2 doesn't look a whole lot better than in Q1.
However, I suspect that FCA and perhaps GM will be contributing with a few hundred million in "free money" so that is really the only hope for Tesla's near-term survival at this point.  That is the one area where shorts could get burned. That risk is real.