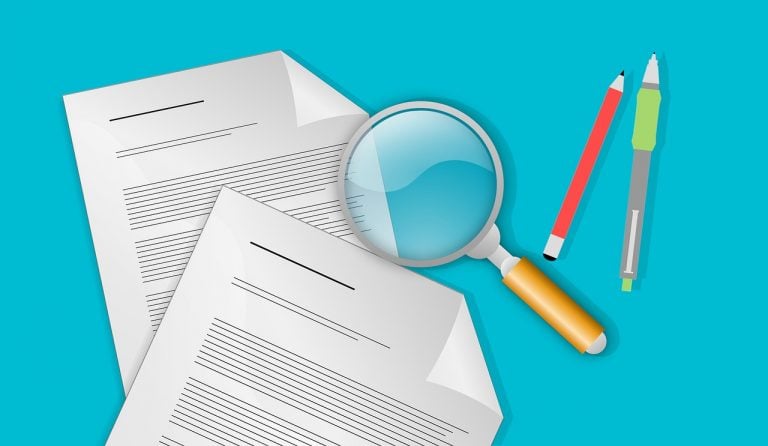 Whitney Tilson's email to investors discussing the indisputable evidence of fraud at Jumia Technologies AG (NYSE:JMIA); over 400 startups are trying to become the next Warby Parker; Scott Galloway on The Four, life advice, and Tesla Inc (NASDAQ:TSLA).
1) I haven't done any independent work on the Amazon of Africa, Jumia Technologies (JMIA). But after watching the video and reading the report by my friend Andrew Left of Citron Research (Jumia – Indisputable Evidence of Fraud) – and knowing his track record and instincts – it's a good bet that he will be proven correct on this one… Excerpt:
Q1 hedge fund letters, conference, scoops etc
Carlson Capital's Double Black Diamond Strategy Gains 5.3% On Jewelry Play
Carlson Capital's Double Black Diamond fund added 3.09% net of fees in the second quarter of 2021. Following this performance, the fund delivered a profit of 5.3% net of fees for the first half. Q2 2021 hedge fund letters, conferences and more According to a copy of the fund's half-year update, which ValueWalk has been Read More
Citron has long believed that Jumia is committing fraud on the stock market and Ernst & Young Luxembourg should immediately resign as the company's auditor.

The SEC should halt Jumia's fraudulent business activities as one of the worst kept secrets in Africa is now known to the US investing public.

The information in this video/report validates and proves what Citron has already presented to the investing public. Former executives from Jumia have volunteered to provide indisputable evidence that Jumia is a complete fraud.
Credible people are going on the record to accuse Jumia of fraud:
"Jumia is clearly lying about every reported number." – E-mail to Citron Research from former Jumia executive
"Their numbers are all total BS." – Former Jumia landlord and influential tech leader Rebecca Enonchong
"For us since day one Jumia has been a big fraud." – Leading African private-equity investor Issam Chleuh
2) Here's an interesting, in-depth follow-up story to the item in yesterday's e-mail about "how small startups are taking sales away from incumbents": Over 400 Startups Are Trying to Become the Next Warby Parker. Inside the Wild Race to Overthrow Every Consumer Category. Excerpt:
For most of its history, Wharton's reputation has been built on turning out the world's finest spreadsheet jockeys. But, a few years ago, four students met at Wharton and started a company that would help ignite a startup revolution: Warby Parker. The concept: selling eye­glasses directly to consumers (DTC) online. Few thought the idea would work, but today Warby is valued at $1.75 billion, and its founding story has become a fairy tale at Wharton. Co-founders and co-CEOs Neil Blumenthal and Dave Gilboa give guest lectures at the business school – as does Jeff Raider, the third Warby co-founder, who went on to help hatch Harry's, a DTC razor brand.
Wharton, in turn, has become a sort of incubator of DTC companies in product categories as diverse as lingerie, sofas, and, if McKean gets his way, manual toothbrushes. Wharton is by no means the only place such companies originate, but it is the most fertile ground – a fact that's not lost on venture capitalists. "I've basically pitched a tent outside of Wharton," says Andrew Mitchell, who founded the venture capital firm Brand Foundry to invest in digital-first consumer businesses.
The appeal of the DTC movement goes like this: By selling directly to consumers online, you can avoid exorbitant retail markups and therefore afford to offer some combination of better design, quality, service, and lower prices because you've cut out the middleman. By connecting directly with consumers online, you can also better control your messages to them and, in turn, gather data about their purchase behavior, thereby enabling you to build a smarter product engine. If you do this while developing an "authentic" brand – one that stands for something more than selling stuff – you can effectively steal the future out from under giant legacy corporations. There are now an estimated 400-plus DTC startups that have collectively raised some $3 billion in venture capital since 2012.
Warby Parker co-founder Neil Blumenthal spent an hour with two dozen of my students last June. What an impressive guy and business!
3) Speaking of impressive people who were guest speakers at one of my seminars last year, I had the pleasure of meeting Scott Galloway when he spoke to my students in London last July.
He's a serial entrepreneur, author, and professor of marketing at the New York University Stern School of Business. I loved his 2017 book, The Four: The Hidden DNA of Amazon, Apple, Facebook, and Google, which both slams these tech giants and calls for them to be broken up – but also makes me (and him) want to own their stocks... In particular, he thinks Amazon (AMZN) will be the first company to reach a $2 trillion market cap.
I really enjoyed his latest book as well, which is filled with blunt wisdom: The Algebra of Happiness: Notes on the Pursuit of Success, Love, and Meaning. Here's the summary (on Amazon, of course!):
Scott Galloway teaches brand strategy at NYU's Stern School of Business, but his most popular lectures deal with life strategy, not business. In the classroom, on his blog, and in YouTube videos garnering millions of views, he regularly offers hard-hitting answers to the big questions: What's the formula for a life well lived? How can you have a meaningful career, not just a lucrative one? Is work/life balance possible? What are the elements of a successful relationship?
The Algebra of Happiness: Notes on the Pursuit of Success, Love, and Meaning draws on Professor Galloway's mix of anecdotes and no-BS insight to share hard-won wisdom about life's challenges, along with poignant personal stories.
Whether it's advice on if you should drop out of school to be an entrepreneur (it might have worked for Steve Jobs, but you're probably not Steve Jobs), ideas on how to position yourself in a crowded job market (do something "boring" and move to a city; passion is for people who are already rich), discovering what the most important decision in your life is (it's not your job, your car, OR your zip code), or arguing that our relationships to others are ultimately all that matter, Galloway entertains, inspires, and provokes.
In many ways, it's similar to the book I'm working on (don't ask me when I'll finish it!), titled: Beyond Value Investing: Life Lessons from Warren Buffett, Charlie Munger (and me).
P.S. As I was Googling Scott for this blurb, I saw that he, too, predicted in March that Tesla (TSLA) would unravel this year – and, also like me, doesn't see the equity being wiped out, but rather going below $100 before someone steps in to buy or finance the company. Great minds think alike (or perhaps, as the saying goes, "fools seldom differ" – LOL)! Here are Galloway's latest comments on Tesla:
Besides being overvalued, Galloway states Tesla faces "catastrophic senior level turnover," with a CEO [referring to Elon Musk] that has "absolutely no control of his emotions," and the "weakest board in America"; this, in Galloway's words, adds up to a "sub $100 stock price."
As for the future of Tesla, Galloway believes the car manufacturer will be acquired. "I think Tesla goes below $100 a share within 12 months," Galloway states. "And I do think it gets acquired, because there's real brand value there."
"You could see a lot of different people pulling out their pencils and saying at a certain point, at what point does Tesla become a really interesting arrow in their quiver?"
Best regards,
Whitney
---
1) Outside of Tesla, future EV sales in U.S. may be thin for most brands: study
This Yahoo news story quotes an IHS Markit analysis, which estimates that there will be 130 plug-in nameplates from 43 brands on sale in the U.S. market by 2023. Collectively, they will account for 7.6% of U.S. unit sales, or 1.26 million units per year, by 2023. Two-thirds of that number, or some 844,000 would go to the top 10 brands. And more than one-quarter of those 844,000 units, or somewhere over 211,000, would go to Tesla.
Let's say that we add 10% to that number to account for the convenient "two-thirds", "one-quarter" and "over" qualifiers in the story's numbers - this means Tesla would sell 232,000 cars in the U.S. market in 2023.
That compares to the 191,627 that Insideevs estimates Tesla sold in the U.S. in 2018. Not a whole lot of growth for the next four years - a cumulative 21%. Barely 5% per year.
That's one analyst firm's opinion. It's one of the most prominent in the auto industry world. I don't know their track record on Tesla specifically -- good, bad or in-between.
2) This is a far cry from ARK's numbers... But does ARK even believe its own numbers? Hard to believe their wild bullishness - when they SOLD 46.2% of their TSLA shares in Q1!
3) Kudos to Tesla for this: https://www.teslarati.com/tesla-model-3-batteries-cobalt-volkswagen/
Excerpt:
A report from German business newspaper Wirtschaftswoche has determined that Tesla's batteries for the Model 3 have over four times less cobalt compared to those used by Volkswagen today, highlighting the long road ahead for traditional auto as it starts its shift towards electric vehicles.