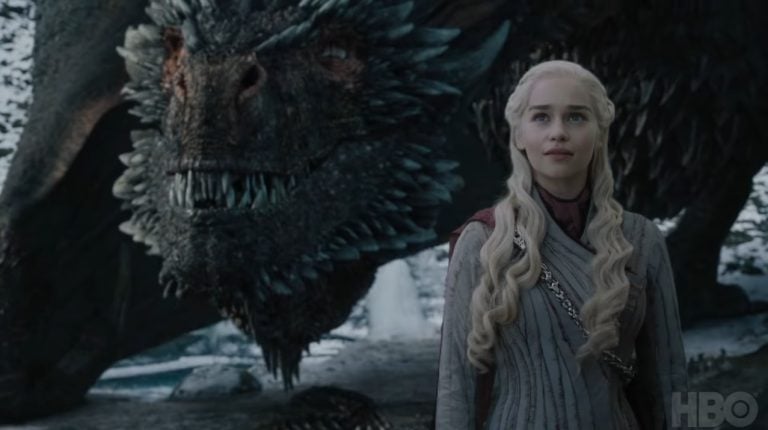 Game of Thrones Season 8, Episode 6 is set to air next week, and HBO has released a trailer for it as critics and fans debate the plot twist of Episode 5. Fans have also been discussing Episode 5 since it aired last night, and it seems safe to say that many people are simply angry or upset about what happened.
What do fans make of Episode 5?
Game of Thrones Season 8, Episode 5 was simply brutal. The carnage was widespread as Daenerys laid waste to King's Landing. It doesn't seem like many people were surprised that she headed in the direction of madness, but many fans question why she burned the city to the ground—killing hundreds of innocent people in the process. What's even worse is that her rage burned against the city even after the bell tolled signaling its surrender. Jaime, Cersei, the Hound, Qyburn and the Mountain all died in the blaze.
To many, her decision to burn the city to the ground seems quite strange because she suddenly turns from being the protector of the downtrodden to being a mass murderer. The New York Times sees the show as a long-running statement on political structures. Thus, perhaps in some ways her sudden pivot can be seen as a creative description of how "it is the commoners whose blood pays for the nobility's power," suggests the Times.
Looking at Trends with AlphaSimplex's Dr. Kathryn Kaminski
ValueWalk's Raul Panganiban interviews Dr. Kathryn Kaminski, Chief Research Strategist at AlphaSimplex, and discuss her approach to investing and the trends she is seeing in regards to quant investing and hedge funds. Q1 2021 hedge fund letters, conferences and more The following is a computer generated transcript and may contain some errors. Interview with AlphaSimplex's Read More
Although anyone who knows anything about Game of Thrones knows the show contains massive amounts of violence, the devastation in Episode 5 was particularly gruesome. Vox notes that while Daenerys' violence has previously had a sort of logic to it, like killing those who refused to submit to her or committed crimes, her sudden decision to burn down King's Landing seemed not to make any sense.
In defense of the blot twist
Game of Thrones showrunners D.B. Weiss and David Benioff defended their plot twist in the show's "Inside the Episode" featurette, notes Entertainment Weekly. Benioff explained that they gave the audience a glimpse of this side of the Mother of Dragons all the way back in the first season when she reacted to watching her brother's head be melted off. Daenerys burned King's Landing in a rage after being betrayed by Cersei, who executed Missandei.
He noted that almost everyone she has been close to either betrayed her or was killed, which has left her feeling isolated. He argues that this sense of isolation drove her to extreme rage. Even Jon Snow, the man she fell in love with, upset her by telling everyone who he truly is and why he can't return her affection.
Game of Thrones Season 8, Episode 6 trailer released
Fans are now waiting for Game of Thrones Season 8, Episode 6, despite the frustration that was this week's episode. Episode 6 marks the grand finale of the HBO hit series, so everything has been building up to it.
The preview for Episode 6 shows what's left of King's Landing. The city has been left in rubble after Daenerys burned it down with a fiery rage. Clocking in at only about 30 seconds, the preview for Episode 6 doesn't show much. In fact, the show's logo covers several seconds of the trailer, so it's just barely enough to whet the appetite of fans wondering what could possibly happen after the Mother of Dragons killed so many people.
The Game of Thrones Season 8, Episode 6 trailer shows Tyrion as he moves through the rubble looking worried. The preview also shows Arya looking quite angry about what has happened. We also see the queen's army, and that's just about it. You can check out the Game of Thrones Season 8, Episode 6 trailer here: