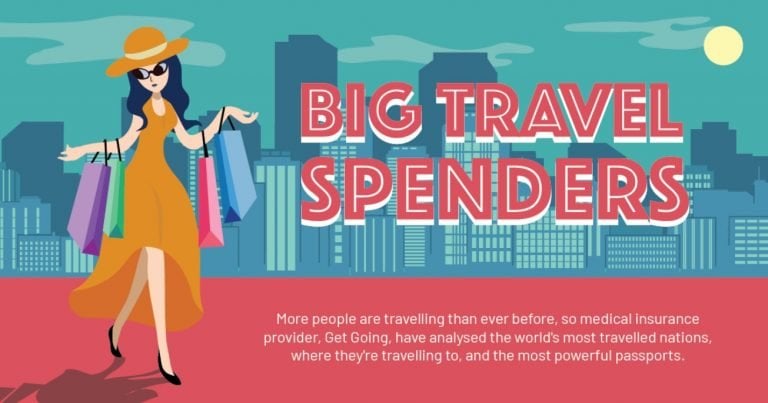 A recent study has estimated that the global expenditure on tourism to be a little under a whopping $1.5 trillion. With cheap flights on the rise, traveling seems to be easier than ever before and more nations seem to be holidaying further abroad than ever before. No matter where you are traveling to, tourism is a vital industry to so many countries.
Get going travel insurance have gone in-depth to look at the most traveled nations, most popular destinations, and the countries with a large resident to tourist ratio. Some of the key findings are outlined below:
Consistency is what makes the top 50 best-performing hedge funds so strong
Every month and quarter, multiple reports on average hedge fund returns are released from several sources. However, it can be difficult to sift through the many returns to uncover the most consistent hedge funds. The good news is that Eric Uhlfelder recently released his "2022 Survey of the Top 50 Hedge Funds," which ranks the Read More
[REITs]
Q4 hedge fund letters, conference, scoops etc
The Top Travelling Nations: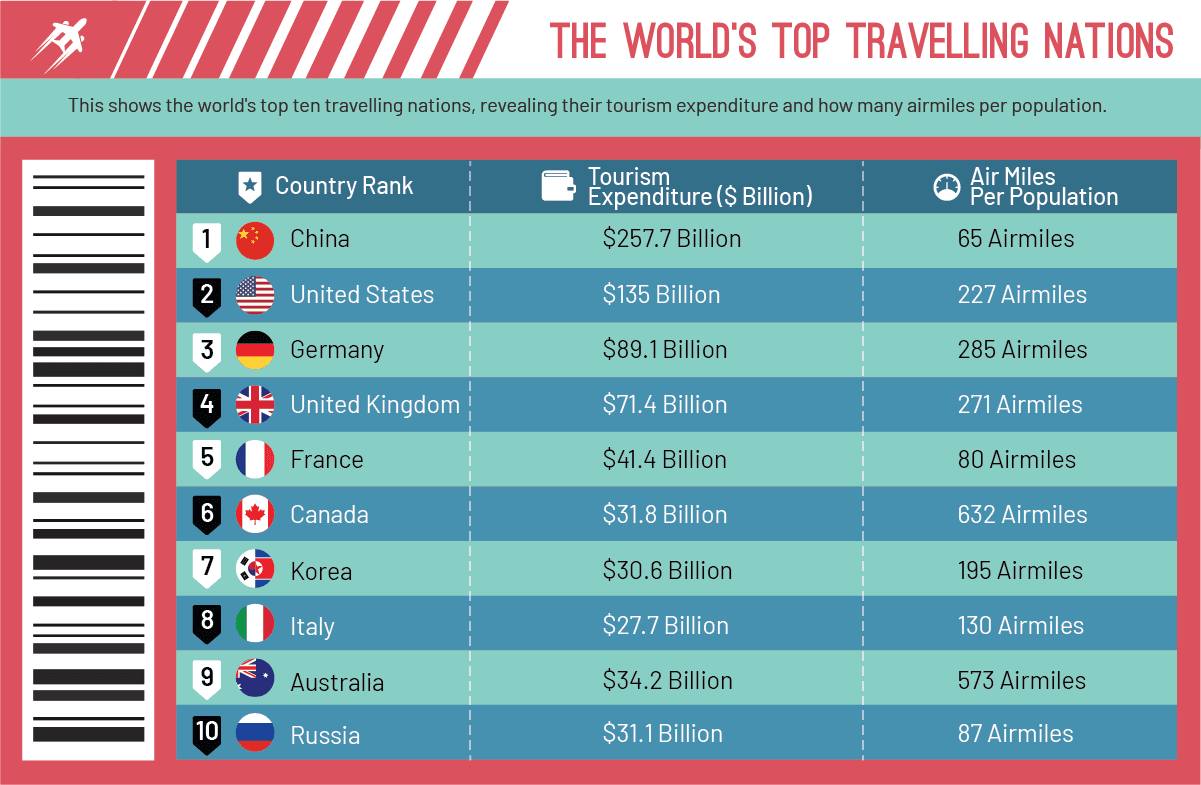 China: With estimated spending of over $250 Billion, the rise of tourism in China has been monumental. This figure exceeds the expenditure of the United States and Germany combined. When you divide the total trips to the top destinations by China, we see the average air miles score, which amounts to 65 miles traveled per person (the smallest number amongst the top ten).
United States: The United States have increased their annual tourism spending by 9% to over $135 billion – with less than half of Americans owning a passport, this statistic is extremely significant.
Germany: No other European nations outrank Germany when it comes to expenditure, last year they recorded spendings of $89 billion – that's over $1000 per person across the country in a year!
United Kingdom: Coming in 4th, the United Kingdom competitive travel industry has seen spending rise to a massive $71 billion. The average air miles for British citizens amounts to 271 miles per person.
France: It is estimated that France had an expenditure of $41 billion which is a 5% increase from 2015. When you divide the total trips to the top destinations by France, we see their average air mile score which amounts to 80 miles per person.
Canada: Higher than the United States and the United Kingdom combined, Canada has an average air mile of 632 per person. The country has increased its tourism expenditure by 9% to $31.8 billion.
Who Travelling Where: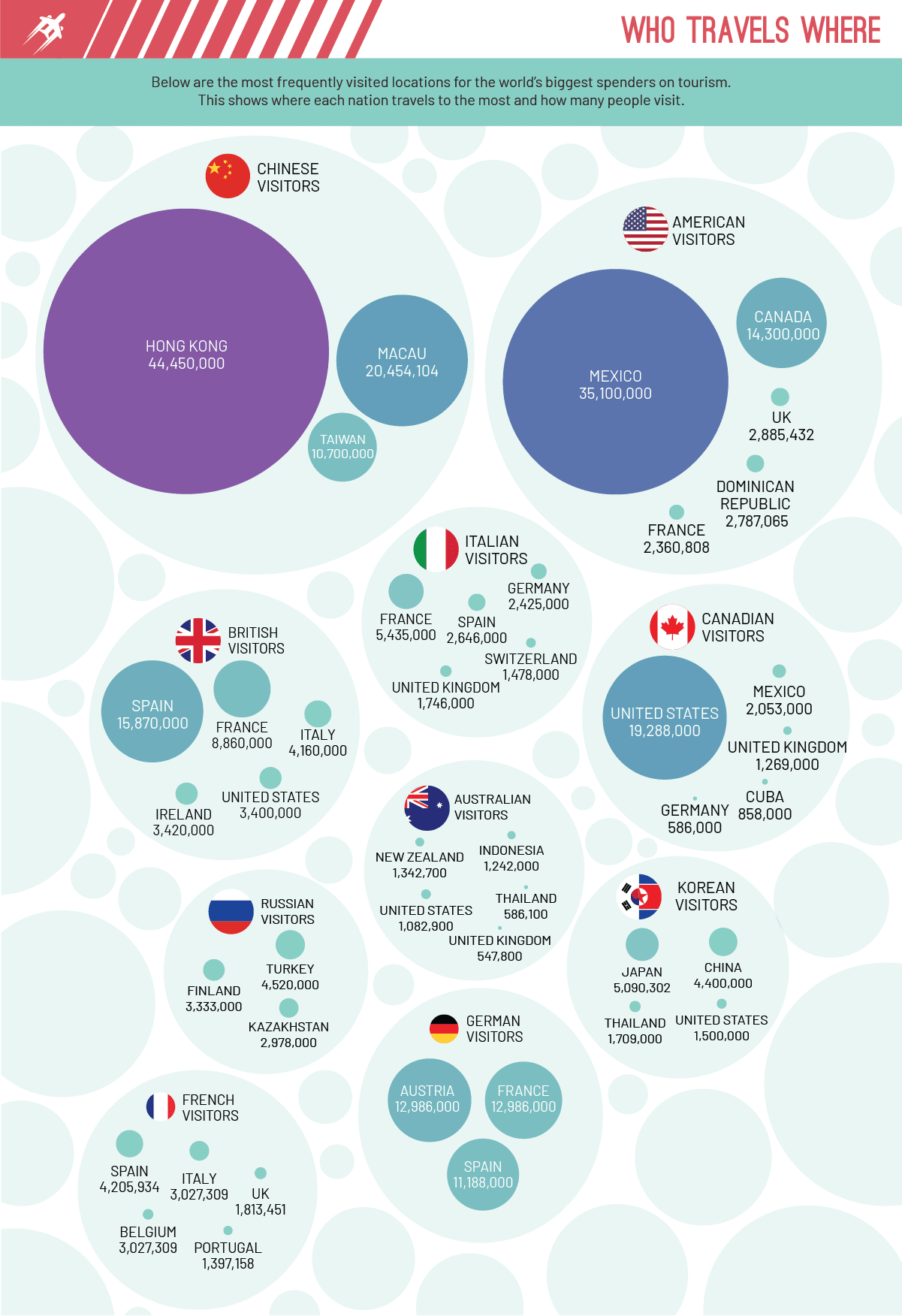 When you come from a country with a large population and even bigger economy the world can be your oyster. But where are they most traveled nations likely to go?
China: Chinese citizens are keeping travel close to home as some of their favorite destinations include Hong Kong, Macau and Taiwan. Over 40 million people traveled to Hong Kong with a further 20 million traveling to Macau.
United States: Americans top two destinations are countries that border the state and depending on what weather you are after can result in very different types of holidays. It is estimated that yearly over 35 million people travel across the border to visit Mexico, with just over 14 million venturing north to see Canada.
United Kingdom: It is a well known fact that the British love to venture to places where the sun is shining – so it's no surprise that UK favorite destination is Spain (15.9 million) followed by France (8.8 million) and then Italy (4.1 million).
Italy: Over 5 million Italian visited France last year, making it Italy's chosen holiday spot followed by Spain (2.6 million) and then Germany (2.4 million).
Canada: Much like America, Canadians favorite destination is Mexico – over 2 million people visit there yearly. However, Canada's favored destination is the United States as just under 20 million visits them annually.
Australian: Australia's favorite destination is New Zealand as 1.3 million have traveled there, followed closely by New Zealand (1.3 million) and then Indonesia (1.2 million).
Tourist vs. Population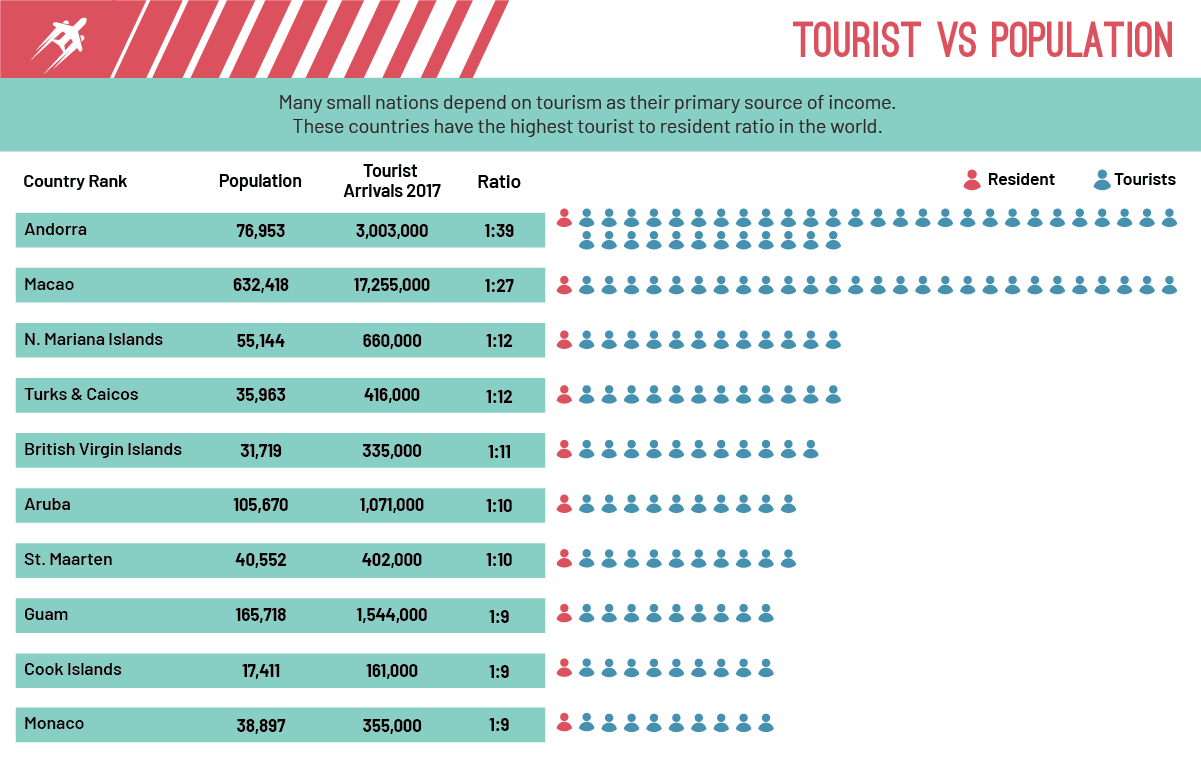 Many small nations depend on tourism as their main source of income and for that reason, the number of annual tourist arrivals in small islands is often disproportionate to their population.
Skiing in Andorra: Landlocked between France and Spain, Andorra has become a popular ski destination. With over 3 million visitors in 2017, their tourist to resident ratio was a whopping 1:39.
Winning in Macao: Ranking 2nd on the list, over 17 million people have flocked to this region for its casinos and entertainment attractions, resulting in their tourist to resident ratio being 1:27.
Sunbathing on the N. Mariana Islands: Marina Island population is an estimated 55,000 and when 660,000 people visited in 2017, it meant that for every one citizen there were 12 tourists.
Diving in Turks and Caicos: With a population of 35,963 and a total of tourist arrival in 2017 of 416,00, Turks and Caicos are tied in third place in our list with the Northern Mariana Islands.
Sailing in the British Virgin Islands: The crystal blue water is one of the top reason why people are constantly traveling to the British Virgin Islands. It is estimated that over 330,000 people in the country in 2017 that meant that for every one citizen there was 11 tourist.
Adventuring in Aruba: Located in the southern Caribbean Sea, Aruba has a population of 105,670 but in 2017 they had over 1 million visitors which made their tourist to resident ratio 1:10.
Get Going Spokesperson Josh Hancock comments: 'Travel around the world seems easier than it ever has been, and more and more nations seem to be holidaying further afield than in years gone by. The research is a good way to look at where money is being spent and who is benefiting from it.'
Updated on