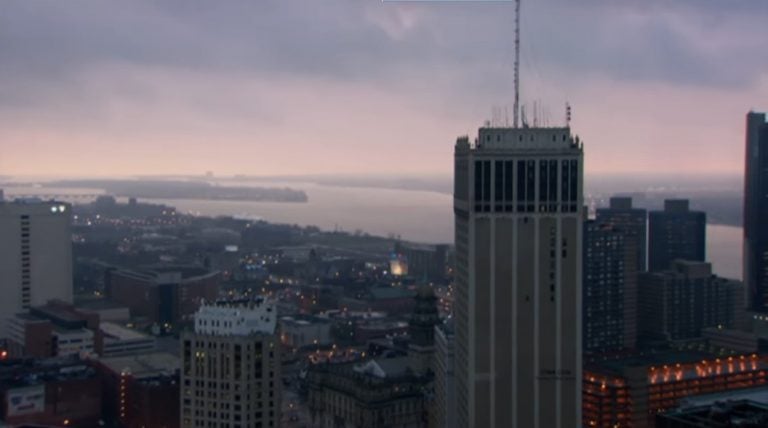 How will be the future for Detroit and what kind of role plays the car company General Motors in it? What kind of significance has General Motors for the people living in Detroit? We follow five residents of Detroit and talk with them about the significance of General Motors. What will Detroit look like in the future? And how will General Motors contribute to that future?
A Future For Detroit With General Motors – VPRO Documentary
Q3 hedge fund letters, conference, scoops etc
This mining and metals fund is having a strong year so far
The Delbrook Resources Opportunities Master Fund was up 9.2% for May, bringing its year-to-date return to 33%. Q1 2021 hedge fund letters, conferences and more Dellbrook is an equity long/ short fund that focuses exclusively on the metals and mining sector. It invests mainly in public companies focused on precious, base, energy and industrial metals Read More
Transcript
It's the way I remember General Motors going bankrupt. I remember the feeling not being surprised. At all. For us it was you know a day like any other day.
People going going to work it wasn't a day like shocking news.
It was more like the inevitable death of a very old member of the family.
I felt like OK now we can move on to Beijing and China has reached a deal to acquire certain assets of James Saab unit.
So it's it's it's almost bigger than life is the rock of Gibraltar. It can't go bankrupt. It was almost like hearing that. Your child and your parent that you depend upon for your existence. Is on life support when.
There's a chance of snow showers. Friday's high holding to about 30 degrees 34 is Detroit's current rate.
It was kind of a sad day. We were just all disbelief at all that it actually happened. When you have when you're supposed to have some of the smartest guys in charge of things and they say bankruptcy is the way to go I guess is the hope that they know what they're talking about.
You emerge from that become a better company. They're the type of company that's always said Oh we'll just make what the people want but. Obviously that's not what they were doing the bankruptcy of GM was kind of you know it's not really a popular thing to say around Detroit but. I was actually pretty excited because I thought for once.
Maybe this big company had a chance to change.
General Motors has lost two billion dollars since 2004.
Wow. As U.S. auto sales sank to a 16 year. This was this was like.
Where I played I remember you know playing with my old trucks and this and this for trailing. I remember seeing you know in the afternoon the school kids coming and going and then at a different time in the afternoon watching the factory workers walk to work. Many people just walked. You know.
Here in America. Now everybody drives. People drive to the end of their driveway to pick up their mail. But then.
It was a different kind of a community.
It was a great neighborhood really. Most of the people who lived here worked for General Motors the Buick factory was just just a few blocks that way. So. It was a working class. Neighborhood. It wasn't a poor neighborhood. Most the people. That worked in the automobile factories did really well. Nobody realized. How. Fragile that economy was because it was always there. General Motors was actually born here in Flint. So it grew up here. But people who worked in the factories especially.