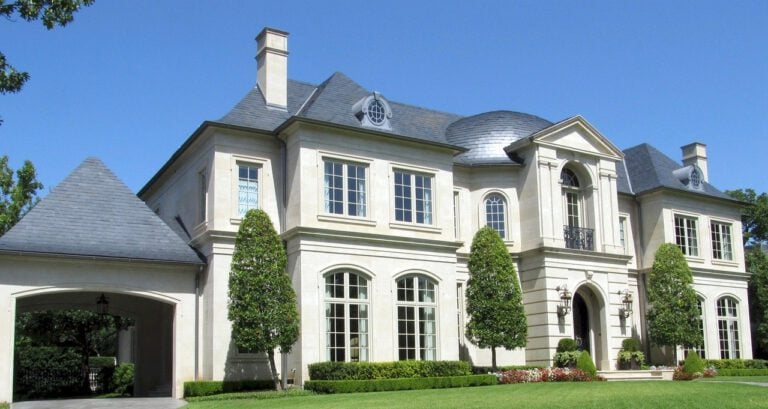 Research by Manor Interiors, the experts in build-to-rent furnishing solutions, has revealed that home movers are on course to spend an estimated £5bn on furnishings, appliances and home improvements in 2021, although this spend is still down 22% on pre-Covid levels.
Q1 2021 hedge fund letters, conferences and more
Value Added By UK Home Movers
Manor Interiors analysed data from 2019 on the value added by UK home movers to sectors including home furnishings, appliances, home improvements, home sundries and electricals, before looking at the market in 2021 to see how this spend has changed.
Engine No. 1's Jennifer Grancio Talks Exxon And Current Opportunities In Value
ESG and sustainability remain hot topics in the world of investing, and activists are taking up positions in behemoths like Exxon Mobil. Engine No. 1, a sustainability-focused fund, ran a successful proxy campaign against the oil giant and won three board seats. At MarketWatch's Best New Ideas Money Festival last week, Jennifer Grancio of Engine Read More
The figures show that in 2019, an average of 1m of us moved home per quarter spending an additional £1.7bn on our new homes in the process. However, this has fallen to 530,000 per quarter in 2021, reducing this spend by nearly £375m.
But despite this reduction, home movers are still spending £1.3bn on perfecting their homes every quarter with this spend estimated to hit over £5bn by the end of the year.
The big three where this spending is concerned are home appliances (35%), home improvements (32%) and home furnishings (20%), each accounting for a considerable proportion of money spent on our homes during the moving process.
In fact, home movers are on course to spend £1.8bn on home appliances in 2021 (£453m per q), with a further £1.6bn spent on further home improvements (£408m per q) and £1bn on home furnishings (£260m per q).
Manor Interiors also estimates they are on course to spend £391m on home sundries and £285m on electrical goods.
Perfecting The Property
CEO of Manor Interiors, Farhan Malik, commented:
"Despite purchasing the most expensive asset they're ever likely to own, many home movers will also have a substantial budget in place for perfecting their property and this usually centres around tailoring the internal make-up to their own personal taste.
However, this can be an expensive endeavour once you've accounted for new appliances, furnishings and any additional home improvements. With more of us opting to rent for the long-term as a lifestyle choice, it's one area of home moving that the build-to-rent sector has been able to incorporate within its consumer offering to add further value to the consumer.
While you may pay a rental premium when compared to your average buy-to-let property, the property itself will be completely fit for purpose, with all appliances and furnishings ready and waiting. As a result, it can save you a considerable sum of money during the initial moving phase and this is something that holds great appeal with the modern-day renter who prefers a lifestyle built on convenience and ease."
Table shows the estimated number of home movers in 2021 and their value to each sector based on spend when moving home
| | | | | |
| --- | --- | --- | --- | --- |
| Sector | Est value of homemovers to sector per quarter 2021 | Annual Change (£) | Est value of homemovers to sector per year 2021 | Annual Change (£) |
| Home appliances | £453,447,363 | -£131,552,637 | £1,813,789,451 | -£526,210,549 |
| Home improvements | £408,141,383 | -£118,408,617 | £1,632,565,530 | -£473,634,470 |
| Home furnishings | £260,441,562 | -£75,558,438 | £1,041,766,249 | -£302,233,751 |
| Home sundries | £97,665,586 | -£28,334,414 | £390,662,343 | -£113,337,657 |
| Electricals | £71,156,355 | -£20,643,645 | £284,625,421 | -£82,574,579 |
| Total | £1,290,852,249 | -£374,497,751 | £5,163,408,994 | -£1,497,991,006 |
| Estimated number of UK home movers | 530,000 | -470,000 | 2,120,000 | -1,880,000 |
2019 market data sourced from TwentyCi and market percentages applied to current home mover levels in 2021
Find out more about Manor Interiors
Facebook: Manor Interiors Mcr
LinkedIn: Manor Interiors Mcr Ltd
Twitter: @manorinteriors_
Pintrest: Manor interiors
Instagram: manor_interiors
Houzz: Manor Interiors
We Chat ID: wxid_6ns3c5rp0cee12
WhatsApp: 07525815276
Website: https://manorinteriors.co.uk/
Landline: 0161 879 7137
Email: [email protected]
---
Notes to Editors: -
Farhan Malik is the founder and CEO of Manor Interiors with over 20 years of experience in the furniture industry.
Manor Interiors was founded in 2012
Manor Interiors is one of the leading furniture providers within the UK property market and provides furniture packages and bespoke furnishing solutions to a range of industries, including buy to let, build to rent, hospitality, care homes, offices, new builds and more.
Manor Interiors has built an unrivalled reputation on its ability to deliver unique, design-led, quality furnishing solutions with the ability to deliver and install on the same or next day of purchase.