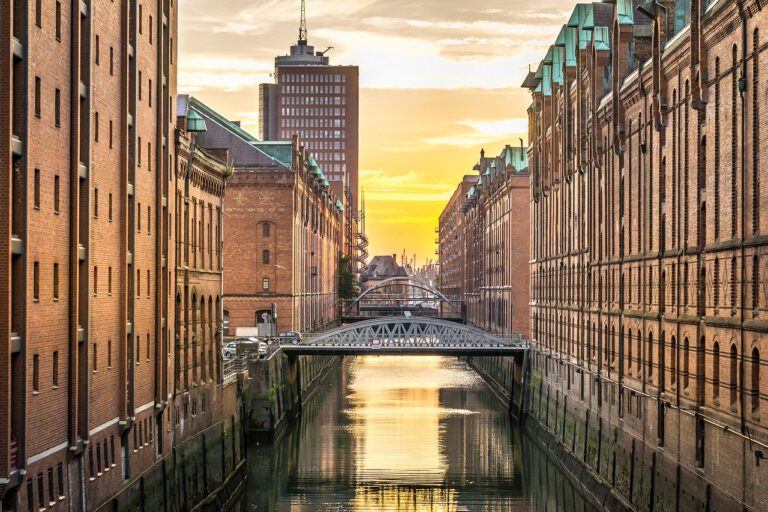 Research by estate and lettings agent, Barrows and Forrester, has revealed that homes in the UK's sunniest hotspots can command up to 58% more than the UK average, but there are some sunny locations still offering exceptional value for money.
Q1 2021 hedge fund letters, conferences and more
With the UK basking in a heatwave for the past couple of weeks, people up and down the country have been enjoying long days of glorious sunshine. But as is often the case, this heatwave has now been drowned out by the arrival of the rain.
Engine No. 1's Jennifer Grancio Talks Exxon And Current Opportunities In Value
ESG and sustainability remain hot topics in the world of investing, and activists are taking up positions in behemoths like Exxon Mobil. Engine No. 1, a sustainability-focused fund, ran a successful proxy campaign against the oil giant and won three board seats. At MarketWatch's Best New Ideas Money Festival last week, Jennifer Grancio of Engine Read More
UK's Sunniest Hotspots Command Premium House Prices
There are, however, some UK locations that enjoy many more hours of annual sunshine than the average town or city, and some of these places command premium house prices well above the UK average.
To buy a home in one of the UK's 10 sunniest locations will cost, on average, £261,552, 4% more than the national average of £250,772. However, in some regions, this sunshine premium is significantly higher.
The UK's sunniest place is Chichester, on the south coast of England, where there is an average of 1,921 hours of annual sunshine. That's 426 hours, or nearly 18 days, more than the UK average of 1,495 hours. To benefit from this clement weather, however, you'll be paying an average house price of £396,771: 58% over and above the UK average.
In Canterbury, where there are 1,683 hours of annual sunshine, prices are 28% higher than the UK average, while in Bristol where homeowners enjoy 1,627 hours of sunshine there's a 22% property price premium.
Salisbury will also cost you 19% more than the UK average in order to enjoy the above average levels of sunshine while rounding off the top five is Truro where you'll pay 8% over the average.
While these five sunny locations have significantly higher-than-average house prices, there are still some sun-drenched bargains to be found.
The biggest is Plymouth, with 1,730 annual hours of sunshine it ranks second only to Chichester as the nation's sunniest spot, yet the average house price is just £188,957, -25% below the UK average.
St Davids in South Wales boasts 1,650 hours of annual sunshine and an average house price -22% below the UK average, while Newport, Norwich, and Southampton have prices -18%, -14%, and -13% respectively below the UK average.
A Rare Commodity
Managing Director of Barrows and Forrester, James Forrester, commented:
"Sunshine is a rare commodity in the UK, particularly when you compare our average of 1,495 hours a year to Spain's 3,000 hours, for example! So, it's not a surprise that some of our sunniest places command very high house prices, not least because the majority of these spots are located on England's pricey south coast.
So it's perhaps surprising to find that half of the UK's sunniest spots actually have house prices below the national average. For any buyers who want to guarantee themselves more hours of sunshine without having to pay a big premium to do so, places like Plymouth, Norwich, and Southampton offer extraordinary value.
"But it might be the Welsh locations that offer the biggest bargain right now. The Welsh market is on fire: prices have risen by 11% in the past year, more than anywhere else in the UK. So, if you're looking to live in one of our sunniest climates and also find a home that will work as a solid investment, it's time to start looking in St Davids and Newport because they might not stay as affordable for much longer."
Location
Average Sunshine (hours per year)
Average House Price - April 2021
Difference vs UK Average
Chichester
1921
£396,771
58%
Canterbury
1683
£319,851
28%
Bristol
1627
£306,482
22%
Salisbury
1689
£298,478
19%
Truro
1665
£270,079
8%
Southampton
1689
£217,646
-13%
Norwich
1611
£215,448
-14%
Newport
1621
£206,775
-18%
St Davids
1650
£195,047
-22%
Plymouth
1730
£188,957
-25%
Sunshine Hotspots Average
1689
£261,553
4%
UK Average
1495
£250,772
N/A
Sources
Anchor Pumps
UK House Price Index
Barrows and Forrester is a multi-award winning, independent lettings and estate agent located in Birmingham.
James Forrester has worked within the property industry for 20 years, 10 of which have seen him apply his expertise within the Birmingham property market in particular.
James is also a director of StripeHomes, a company specialising in top-quality new build developments in the North East and Midlands.
As a result, James has an unrivalled knowledge of the sales, lettings and new build sectors, making him an accomplished, all-round property market commentator.