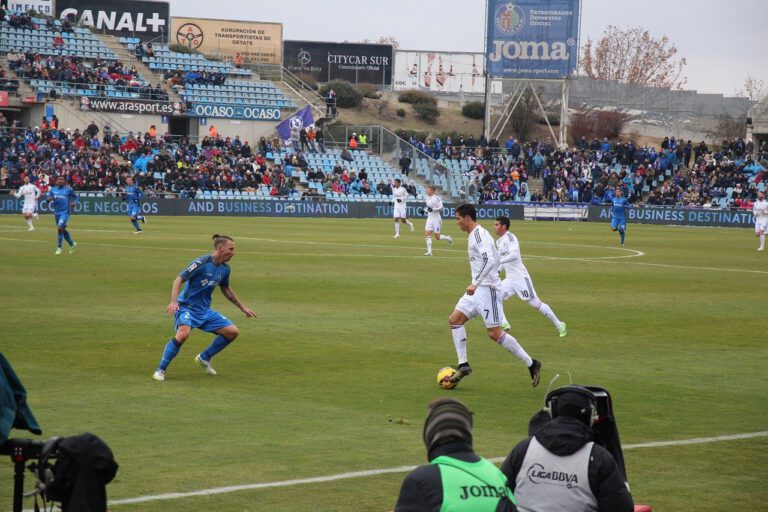 Top-class athletes dominating their respective fields are earning more money than ever before. For instance, Lionel Messi earned a staggering $127 million in 2019 alone. Forbes magazine has been tracking the annual earnings of athletes since 1990. The publication has compiled a list of the world's highest paid athletes of the last decade. Let's check out who all raked in the big money between 2010 and 2019.

The earnings of star players have been increasing over the years, thanks to skyrocketing endorsement deals, TV contracts, salaries, and prize money. To compile the ranking, Forbes looked at salaries, bonuses, endorsements, licensing income, appearance fees, and prize money of top-earning athletes.
Surprisingly, no hockey, baseball, or American football player made it to the top ten. The publication didn't take into account the earnings of athletes during their retirement years. The list includes players from boxing, basketball, golf, soccer, and tennis, and F1 racing.
How Value Investors Can Win With Tech And "Fallen" Growth Stocks
Many value investors have given up on their strategy over the last 15 years amid concerns that value investing no longer worked. However, some made small adjustments to their strategy but remained value investors to the core. Now all of the value investors who held fast to their investment philosophy are being rewarded as value Read More
The top 10 highest paid athletes of the last decade collectively raked in $6.1 billion. Unfortunately, no female athlete managed to make the cut. The highest earning female athlete during the decade was Serena Williams, who earned $215 million.
10- Lewis Hamilton, $400 million
Hamilton has won the F1 World Championship six times. No wonder the racer commands a fat paycheck. Hamilton earned $55 million in 2019 alone, about $10 million of which came from brand endorsements. He has never topped the annual rankings of the highest paid athletes, but his consistency over the years has earned him a spot in the top ten of the decade.
9- Kevin Durant, $425 million
The American basketball player brought in a total of $425 million during the last decade. His annual earnings from salary and endorsements have jumped 400% over the course of the decade, according to Forbes. The ten-time All Star is one of the most talented NBA players. He joined the Brooklyn Nets in 2019 after "three straight undervalued contracts" with the Warriors.
8- Manny Pacquiao, $435 million
Manny Pacquiao is not only a professional boxer but also a Senator in the Philippines. The 41-year-old's 25 pay-per-view fights have collectively generated more than $1.2 billion in revenue. Pacquiao has a fiercely loyal fanbase. He earned hundreds of millions for his fight with Floyd Mayweather.
7- Phil Mickelson, $480 million
Phil Mickelson aka Lefty has been a long-time No.2 to Tiger Woods in the world of golf. His biggest paycheck came in 2018 when he defeated Tiger Woods for a $9 million purse. Mickelson has won every major except the US Open, where he ended up as a runner-up six times. Mickelson earns much more from endorsements than from prize money.
6- Tiger Woods, $615 million
Tiger Woods is one of the greatest golfers of all time. He earned $615 million over the past decade. Just like Mickelson, Woods' biggest source of income is endorsements. In 2019, he earned $54 million from endorsements and $9.9 million in prize money. Tiger Woods has endorsed popular brands such as Nike, Rolex and others.
5- Roger Federer, $640 million
Federer is one of the greatest tennis players of all time. Though he is on the back end of his career, Federer remains the favorite of brands like Nike, Credit Suisse, Rolex, and Wilson. In 2018, he signed a $300 million, ten-year endorsement contract with Japanese clothing brand Uniqlo. In 2019, he raked in a staggering $86 million off the court from brand endorsements and appearances.
4- LeBron James, $680 million
LeBron James is not only a star NBA player but also a successful businessman. He has endorsement deals with reputed brands like Sprite and Nike. He has his own production company called SpringHill Entertainment, a media company called Uninterrupted, and a health & wellness company called Ladder.
3- Lionel Messi, $750 million
Lionel Messi is one of the highest paid athletes in the world. And he is among the greatest football players of all time. Messi endorses brands like Adidas, MasterCard, and PepsiCo. He also commands a fat paycheck of $92 million from Barcelona.
2- Christiano Ronaldo, $800 million
Ronaldo is another footballer raking in big money at the peak of his career. In 2018, he left Real Madrid to join Juventus. He has signed a four-year contract worth $256 million with Juventus. Ronaldo is the most followed athlete on social media. He has bumper endorsement deals with Nike and other brands.
1- Floyd Mayweather, $915 million
No boxer has earned as much money per fight as Floyd Mayweather. His two fights in 2015 and 2017 brought in roughly $500 million, making him the highest paid athlete of the last decade. The boxing champion made $115 million more than Christiano Ronaldo. Mayweather recently announced that he is coming out of retirement in 2020.
Updated on