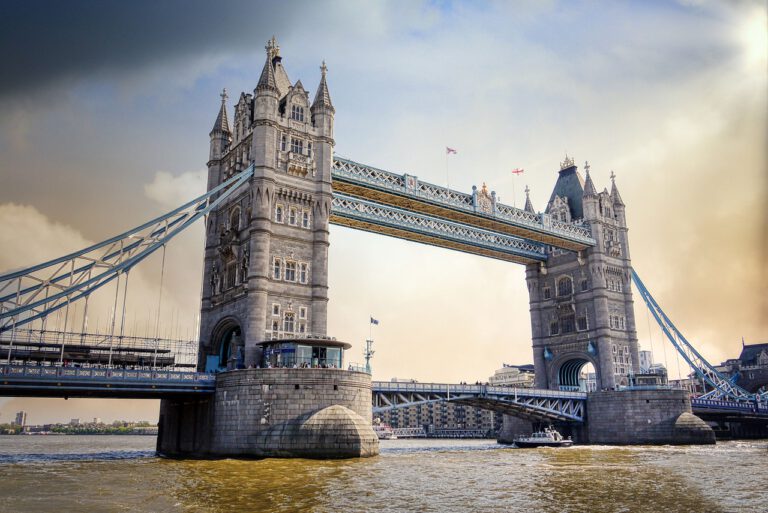 The latest research from Warwick Estates reveals the best rural UK locations for homebuyers wanting to combine a life in the country with a new-build property.
Q2 2021 hedge fund letters, conferences and more
Gates Capital Management Reduces Risk After Rare Down Year [Exclusive]
Gates Capital Management's ECF Value Funds have a fantastic track record. The funds (full-name Excess Cash Flow Value Funds), which invest in an event-driven equity and credit strategy, have produced a 12.6% annualised return over the past 26 years. The funds added 7.7% overall in the second half of 2022, outperforming the 3.4% return for Read More
The Rising Demand For New-Build Property In Rural Locations
Demand for country-living is rising. The COVID-19 pandemic and its subsequent lockdowns have simultaneously caused people to want more spacious homes and reduced the need to commute to a workplace every day. Both of these factors have contributed to the rising demand for homes in rural locations.
But does a rural property purchase mean you can't benefit from buying new? Warwick Estates looked at the top rural locations and what percentage of homes currently listed for sale were new-build properties.
While new-build developments are far more prevalent in urban areas there are a number of rural living locations that also benefit from a healthy stock of new build homes, nowhere more so than Bishop's Waltham in Hampshire.
Bishop's Waltham is a Medieval market town with one foot in the South Downs national park, making it an ideal location for rural living. At the same time, 25% of its available properties are new builds, making it the most generously populated new build rural area in the UK.
Second on the list is Cowbridge in the Vale of Glamorgan, Wales. The Welsh housing market is experiencing a significant boom at the moment, and with new builds accounting for 22% of the Cowbridge market, it's an ideal location for those wanting a rural life in a new build home.
Next comes Ripon, North Yorkshire, where new builds account for 18% of the current stock, followed by Wallingford, Oxfordshire and Ledbury, Herefordshire, in both of which new builds make up 17% of the market.
At 16% we have Chichester in West Sussex, Wells in Somerset, and Bury St. Edmunds in Suffolk, while Alnwick in Northumberland and Leamington Spa in Warwickshire new-build stock accounts for 14% of properties currently on the market.
In Woodbridge, Suffolk, 11% of the market is made up of new builds, and in Beverley East, East Yorkshire, it's 10%.
The Demand For Country Living
COO of Warwick Estates, Bethan Griffiths, commented:
"Demand for country living has incentivised many developers and local authorities to create more homes in places where historically there have been few. We saw this trend beginning before the pandemic, but now the process has been expedited and more new-build developments will be popping up in rural areas in the coming months and years.
"As of today, though, there is already a good choice of a new-build purchase in some very popular and very beautiful rural locations across the UK. For a stunning spot like Bishop's Waltham to have new builds accounting for 25% of its housing stock is remarkable and offers buyers a great level of choice.
"It shows that, when designed tastefully, and located tactfully, new build developments can help small regional economies thrive without jeopardising the beauty and serenity that makes these places so desirable in the first place."
Table shows the best rural locations based on the availability of new build homes in the current market
| | | | |
| --- | --- | --- | --- |
| Location | Total property stock | New build property stock | New build stock as a % of all |
| Bishop's Waltham, Hampshire | 134 | 34 | 25% |
| Cowbridge, Vale of Glamorgan | 63 | 14 | 22% |
| Ripon, North Yorkshire | 276 | 49 | 18% |
| Wallingford, Oxfordshire | 302 | 52 | 17% |
| Ledbury, Herefordshire | 119 | 20 | 17% |
| Chichester, West Sussex | 712 | 117 | 16% |
| Wells, Somerset | 204 | 33 | 16% |
| Bury St Edmunds, Suffolk | 634 | 99 | 16% |
| Alnwick, Northumberland | 166 | 24 | 14% |
| Leamington Spa, Warwickshire | 949 | 134 | 14% |
| Woodbridge, Suffolk | 186 | 20 | 11% |
| Beverley, East Yorkshire | 421 | 41 | 10% |
| Deal, Kent | 453 | 42 | 9% |
| Warkworth, Northumberland | 22 | 2 | 9% |
| Stamford, Lincolnshire | 303 | 27 | 9% |
| Melton Mowbray, Leicestershire | 395 | 35 | 9% |
| Bollington, Cheshire | 105 | 9 | 9% |
| Alresford, Hampshire | 131 | 11 | 8% |
| Scarborough, North Yorkshire | 977 | 73 | 7% |
| Sevenoaks, Kent | 445 | 31 | 7% |
| Aylesford, Kent | 117 | 8 | 7% |
| St. Albans, Hertfordshire | 1,398 | 91 | 7% |
| Altrincham, Greater Manchester | 967 | 60 | 6% |
| Cheltenham, Gloucestershire | 1,847 | 103 | 6% |
| Southport, Merseyside | 1,359 | 74 | 5% |
| Stroud, Gloucestershire | 350 | 19 | 5% |
| Farnham, Surrey | 726 | 35 | 5% |
| Caversham, Berkshire | 439 | 21 | 5% |
| Guildford, Surrey | 1,352 | 61 | 5% |
| Shaldon, Devon | 70 | 3 | 4% |
| Brockenhurst, Hampshire | 48 | 2 | 4% |
| Penarth, Vale of Glamorgan | 360 | 15 | 4% |
| Lymm, Cheshire | 177 | 6 | 3% |
| Barnard Castle, County Durham | 64 | 2 | 3% |
| Knutsford, Cheshire | 201 | 6 | 3% |
| Ingatestone, Essex | 90 | 2 | 2% |
| Bourton-on-the-Water, Gloucestershire | 50 | 1 | 2% |
| West Mersea, Essex | 130 | 2 | 2% |
| Epping, Essex | 214 | 3 | 1% |
| Shere, Surrey | 47 | 0 | 0% |
| Dorchester-on-Thames, Oxfordshire | 18 | 0 | 0% |
| Uppingham, Rutland | 60 | 0 | 0% |
| Tynemouth, Tyne and Wear | 80 | 0 | 0% |
| Alfriston, East Sussex | 12 | 0 | 0% |
| Dedham, Essex | 16 | 0 | 0% |
| Castle Combe, Wiltshire | 3 | 0 | 0% |
| Osmotherley, North Yorkshire | 5 | 0 | 0% |
| Bibury, Gloucestershire | 3 | 0 | 0% |
| Branscombe, Devon | 6 | 0 | 0% |
| Ilmington, Warwickshire | 2 | 0 | 0% |
Best rural locations to relocate to sourced from Compare My Move
New build stock sourced from Rightmove
---
Warwick Estates was founded in 2007, and acquired by Aldridge in 2017 with the ambition to grow and strengthen the business.
The goal of growth is one that unites the Aldridge family today across the diverse range of commercial and philanthropic activities in which it operates.
Over 40,000 properties are managed for freeholders, asset funds, housebuilders and housing associations - a combined value of over £9bn.
Annual revenues exceed £10million
Warwick Estates is run by a newly strengthened management team of industry heavy-weights with decades of combined industry experience - chaired by Adrian Ringrose, former CEO of Interserve
Current head-count is 186 staff at seven office locations throughout England