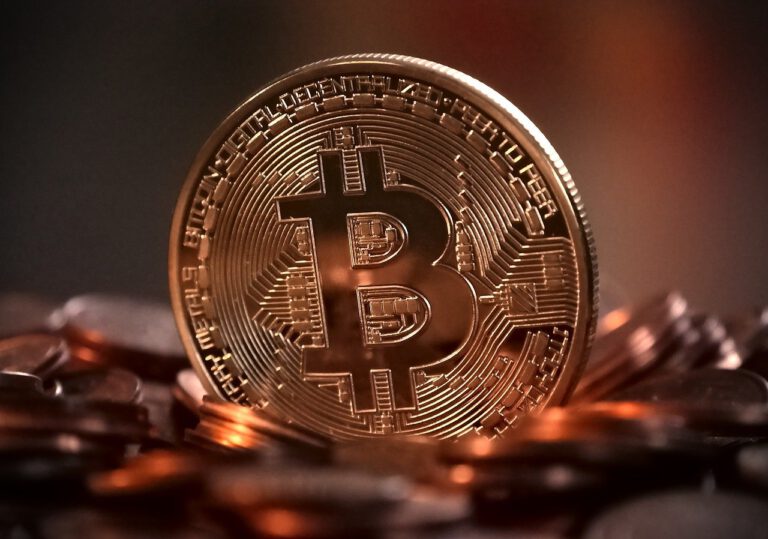 Whitney Tilson's email to investors discussing Tether shenanigans, a response on bitcoin; Pulling the Plug on this Fool-Cell Maker; Jack Ma's hostage video.

Q4 2020 hedge fund letters, conferences and more
Tether Shenanigans: A Response On Bitcoin
1) One of the reasons I started writing my investing e-mails two decades ago is because I learn so much from my readers.
London Value Investor Conference: Joel Greenblatt On Value Investing In 2022
The first London Value Investor Conference was held in April 2012 and it has since grown to become the largest gathering of Value Investors in Europe, bringing together some of the best investors every year. At this year's conference, held on May 19th, Simon Brewer, the former CIO of Morgan Stanley and Senior Adviser to Read More
Sometimes, I consider myself an expert on the things I'm writing about... but other times, I toss out ideas or articles I'm noodling with to see what kind of response I get.
A good example of the latter was Tuesday's e-mail, where I included this article, The Bit Short: Inside Crypto's Doomsday Machine, and asked the question: "Is bitcoin about to collapse?"
This prompted an old friend to e-mail this response:
We started buying bitcoin for our fund in early 2013 and have been closely following and analyzing cryptoassets for eight years. I'm reaching out because the article you included in your recent e-mail is wrong and easily addressed.
Everyone paying attention to cryptocurrencies has been aware of the Tether shenanigans, and its potential risk to crypto prices and infrastructures, for four years. We have been following and analyzing this issue during this entire period. Despite that prior knowledge, I spent about four hours yesterday tracking down all the new details, to make sure I wasn't missing anything important that changed the answer. After doing so, I concluded I wasn't. Tether is only a modest and temporary risk for cryptoassets. The Doomsday Machine analysis has at least a dozen problems. I'll stick to the biggest three (which are all simple conceptual mistakes) and point you to sources addressing the others.
The author's core thesis is that Tether Ltd. is committing a massive fraud because (1) they don't in fact have a dollar for every Tether, and (2) they have been selling a lot of Tethers based on the promise that they do. But wait a minute, the author's fear is that they sell Tethers for bitcoin, which they then sell for dollars. To repeat: they trade Tethers for dollars. So, um... they have the dollars. Or more precisely, they probably have most of the dollars, and other assets worth nearly, or even more than, all outstanding Tethers. If I had to bet, which I don't, I would bet the assets are now worth more than the Tethers.
The real issue is that, several years ago, they probably didn't have all the dollars. They are shady offshore guys who have never revealed what they actually have. The bitcoin hack and then the probable fraud at Crypto Capital (their payments processor) blew a ~$1.5 billion hole in their balance sheet. The best guess from available evidence is that they decided to (fraudulently) earn their way out of the hole by backing some amount of their Tether liabilities with bitcoin, possibly other cryptoassets, and stocks, instead of 100% with dollars as promised.
So they probably made a massive fraudulent gamble on trading profits... and they won. No matter what they chose to own, all those asset prices have risen massively such that I think they've probably earned their way out of their balance sheet hole.
But let's say they didn't commit this fraud and instead continued to own only dollars. In that case, the hole's size, relative to their liabilities, has still shrunk by 80%-90%. They used to have, say, a ~$1.5 billion hole in a $5 billion balance sheet. The hole's absolute size shrunk when they swapped their probably-totally-worthless account balance at Crypto Capital into a loan from Bitfinex, which is not at all worthless. And they have sold another $20 billion of Tether for dollars. So even with no gambling, they would now have a ~$1.0 billion hole in a $25 billion balance sheet. Tethers would now be 96% backed, and at a realistic tactical level, Tether Ltd. should now have plenty of assets to buy back however many Tethers people try to sell.
There is another theoretical risk that, because the Tether guys are shady, they could be siphoning assets out of Tether Ltd. and leaving it insolvent. But they have zero incentive to do so. They also own Bitfinex, the largest crypto exchange, which is gushing profits, making it is worth many multiples what Tether-looting could be worth – and if Tether collapses, Bitfinex collapses.
The second problem with the Doomsday Machine analysis is the assumption that the fraud can perpetuate because there's no exchange link today between Tethers and dollars, apart from Kraken. But wait a minute – I can't directly trade Tether for dollars easily except for on Kraken, but I can trade Tether for bitcoin (or several other major cryptoassets) on many exchanges, almost immediately transfer it to another exchange that allows bitcoin/dollar trading, and almost immediately trade my bitcoin for dollars. Tether is freely exchangeable for dollars, in three quick and easy steps. The necessity of other steps isn't enough of a hindrance to matter.
The third major problem is the assumption that a $1.5 billion balance-sheet hole in Tether (or even $5 billion, or $10 billion) is going to collapse the $700 billion market cap of bitcoin and $1.1 trillion market cap of all crypto. That assumption is built on the conflation bitcoin/Tether trading volume with the buying power behind bitcoin. That's badly wrong. The Tethers are merely the short-term medium of exchange, not the source of the buying power.
Every purchase of bitcoin with Tether is also a sale of bitcoin for Tether. If Tether stops trading overnight, bitcoin trading volumes will temporarily collapse, but the directly-resulting collapse in buying pressure will be equaled by the collapse in selling pressure. The true source of funds pushing bitcoin's price higher is new dollars, Euro, and Yen flowing from real investors.
I'm not saying there would be no effect on bitcoin's price in the short term. Some of the small minority of bitcoin holders who trade on margin and hold Tether may need to sell bitcoin if their Tether is suddenly valued at less than $1. Also, crypto prices usually fall on headlines of crypto hacks, revealed Ponzi schemes, exchange shut-downs, etc., no matter how unrelated or trivial. Then the prices recover.
The real Tether risk to other cryptoassets is the pure regulatory risk. The Tether guys have clearly been engaged in shenanigans that could get them banned from the U.S. and potentially other jurisdictions. There's a smaller chance that the U.S. or EU could eventually get Bitfinex shut down. It would cause disruption in crypto markets.
But in the end, that disruption would probably look like the collapse of Mt. Gox, then the world's largest cryptoasset exchange, in 2014: moderate short-term price pain, accompanied by the removal or cleaning up of a big player that everyone already knew was shady and that responsible parties were already avoiding to the extent possible. The primary crypto-market-participant reaction to Mt. Gox's collapse was "good riddance"; we'll feel similarly about Tether if it happens.
Thank you!
Pulling the Plug on this Fool-Cell Maker
2) Veteran short-sellers know that hydrogen fuel cell company Plug Power (PLUG) is nothing but a long-running promotion, dating back more than two decades.
I successfully shorted the stock in my hedge fund during the last alternative energy bubble in 2014, when PLUG shares jumped from less than $1 to more $12... and then quickly crashed to less than $2.
So I've watched the latest run-up in the stock with amazement – last week, PLUG shares hit $73.90 intraday, giving the company a market cap exceeding $30 billion! (They've pulled back a bit since then.)
Frankly, I'm breathing a sigh of relief that I'm no longer running a hedge fund because I probably would have shorted it at $12 again – and gotten crushed. Shorting is a dangerous business!
But I think this absurd bubble is finally about to burst thanks to my friend Sahm Adrangi of Kerrisdale Capital Management, who's one of the best short-sellers out there. Yesterday, he issued this report: Pulling the Plug on this Fool-Cell Maker. Here's the summary:
We are short shares of Plug Power, a $40 billion provider of hydrogen fuel-cell solutions that's set to generate a paltry $300 million in revenue in 2020 and trades at 40x its own aggressive revenue projection for 2024. The company's stock has almost doubled in just the last few weeks, and has risen by 15x in the last year, on the naïve excitement of uninformed investors over the prospects of the "hydrogen economy," or the idea that hydrogen and the fuel-cells ("FCs") it can power will be a critical part of the transition from fossil fuels to "green" energy. But it's all just a pipe dream, because "green" hydrogen is too expensive and too inefficient to produce, store, transport, and burn. That's not because of manufacturing inefficiencies or an imaginary technology S-curve that has yet to be scaled. It's because of the laws of physics, which we don't expect Plug can successfully defeat.
For the time being, Plug Power has found precisely one use-case for its FCs: forklifts. That's almost comical for a company with a market value greater than any of the oligopolists dominating the diesel truck engine market. But the material handling market, as the company calls forklifts in its presentations, is much less than meets the eye.
For one thing, the FCs sold to large warehouse customers Amazon and Walmart have been linked to warrant issuance that leaves them owning close to 15% of Plug in return for virtually nothing. Hundreds of millions of dollars' worth of fuel cell "revenue" from Amazon and Walmart over the last few years has been exchanged for ownership stakes now worth billions of dollars.
Jack Ma's Hostage Video
3) Jack Ma, the co-founder of Alibaba (BABA) and the second-wealthiest man in China, hadn't been seen since October 24, after irritating the Chinese government... leading to speculation that he'd been imprisoned.
Well, he finally appeared yesterday, "easing speculation about his safety and whereabouts," according to this Wall Street Journal article: Jack Ma, Alibaba's Billionaire Co-Founder, Resurfaces After Months of Lying Low.
There's still plenty of speculation out there, however – for example, see this tweet:
Looks like #JackMa is exhausted, scared, and reading from a script — like he's being held hostage. https://t.co/lz2mogI1XE

— jason@calacanis.com (@Jason) January 20, 2021
Updated on