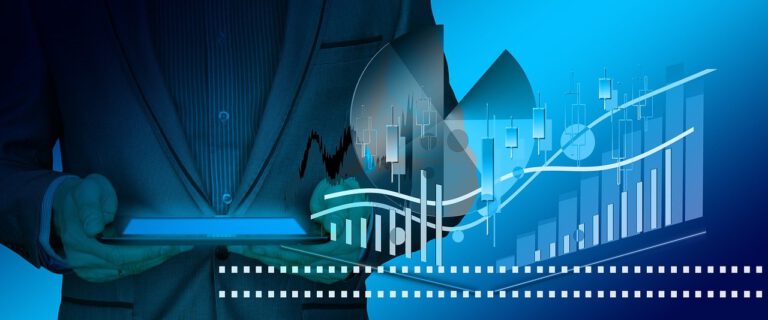 The number of companies filing for IPO (Initial Public Offerings) in a year is a good indicator of a country's financial health. If the market is going good, then companies planning for IPO are encouraged to list their shares as soon as possible. Due to the coronavirus pandemic, many thought that the year 2020 would be bad for the IPO market, but eventually, it proved otherwise. The first half of the year wasn't that good, but the second half saw some blockbuster IPOs. If you want to know more about those blockbuster IPOs, then detailed below are the ten biggest IPOs of 2020.

Q4 2020 hedge fund letters, conferences and more
Ten biggest IPOs of 2020
Our list of the ten biggest IPOs of 2020 is based on the deal size. Following are the ten biggest IPOs of 2020:
This Too Value Fund Explains Why Turkey Is Ripe For Investment Right Now
The Talas Turkey Value Fund returned 9.5% net for the first quarter on a concentrated portfolio in which 93% of its capital is invested in 14 holdings. The MSCI Turkey Index returned 13.1% for the first quarter, while the MSCI All-Country ex-USA was down 5.4%. Background of the Talas Turkey Value Fund Since its inception Read More
Li Auto (LI, $1.092.50 billion)
Li Auto came up with its IPO in July 2020, raising about $1.1 billion on the NASDAQ. It is a five year old Chinese electric vehicle startup. Li Auto targets a growing Chinese middle class that wants cleaner, smarter and larger vehicles. The company priced its IPO at $11.5 per share, giving it a diluted market value of $10 billion. At the time, the EV maker also raised $380 million in a concurrent private placement.
GoodRx Holdings (GDRX, $1.14 billion)
GoodRx Holdings filed its IPO in September 2020. The company offers users a free list of discount cards and coupons to reduce the price of their prescription medications. It was founded in 2011 by Facebook veteran Doug Hirsch and software entrepreneur Trevor Bezdek. GDRX priced its IPO at $33 per share and listed on the NASDAQ. On its first trading day, the company's share closed up 53%.
Unity Software (U, $1.30 billion)
Unity Software came up with its IPO in September 2020. It is among the leading platforms for video game developers and its shares jumped by 44% on its first trading day. The company listed on the NYSE at $75 a share, well above the pre-IPO decided price of $52. In September, Unity Software also said it expected to price its shares between $34 and $42.
XPeng (XPEV, $1.50 billion)
XPeng came up with its IPO in August 2020. This Chinese electric vehicle (EV) maker raised the size of its initial public offering by more than a third of what it planned initially. XPeng's chief executive He Xiaopeng told Reuters that the company plans to use the proceeds of the IPO for research and development and to expand sales. The company priced its shares at $15 per share.
Rocket Companies (RKT, $1.80 billion)
Rocket Companies filed its IPO in August 2020. RKT is the parent company of Quicken Loans and Rocket Mortgage. The company priced its initial public offering at $18 per share for 100 million shares, a change from its initial plan to issue 150 million shares at $20 to $22 each, according to The Wall Street Journal. Initially, Rocket Companies expected to raise over $3 billion through its IPO.
Warner Music Group (WMG, $1.93 billion)
Founded in November 2003, WMG engages in the publishing and recording of music. The company, which is headquartered in New York, filed its IPO in June last year. It was the first major IPO last year that helped calm the market sentiments. The stock has gained more than 36% in the last three months. WMG priced its share at $25, and raised the size of the deal to 77 million shares, from 70 million initially planned.
Palantir (PLTR, $2.57 billion)
Palantir filed its IPO in September 2020. PLTR, which is known for being a secretive data company, was listed on the New York Stock Exchange (NYSE). The company priced its IPO at $10 a share, well above the NYSE reference price of $7.25 a share. Palantir's stock price jumped 50% above the reference price in about 30 minutes into trading, and ended the day with a gain of 31% over the reference price.
Snowflake (SNOW, $3.36 billion)
Snowflake filed its IPO in September, 2020. It is a cloud data warehousing firm that enjoys the backing of Warren Buffett's Berkshire Hathaway and Salesforce. The company priced its IPO at $120 per share, well above the expected range of $100 to $110, as well as above the original expectation of $75 to $85 per share. Snowflake shares, which trade on the NYSE, more than doubled on their first day of trading.
DoorDash (DASH, $3.37 billion)
DoorDash was listed on the NYSE in December 2020. On its first trading day, DoorDash closed up more than 85%, giving it a market valuation of around $60.2 billion. The company priced its shares at $102 a share, well above its range of $90 to $95. DoorDash was founded in 2013, and is a food delivery service.
Airbnb (ABNB, $3.51 billion)
Airbnb filed its IPO in December 2020. On its NASDAQ debut, the shares of the company jumped by more than 100%. Airbnb priced it shares at $68, but they opened for trading at $146 per share. At the end of its first trading day, Airbnb's market cap was about $86.5 billion, more than double the valuation it was targeting.
Updated on