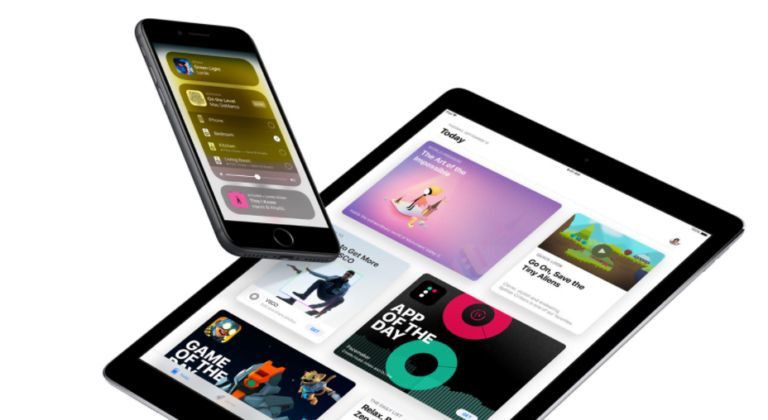 Instead of taking a break and relaxing after releasing the Electra jailbreak tool for iOS 11.3.1, developer CoolStar announced their next ambitious project. CoolStar's Electra Team is working on Sileo, a Cydia alternative that is expected to release soon. Cydia developer Saurik has been reluctant to update it to keep up with the latest developments.
Cydia will no longer be supported by us (@electra_team). Sileo will be the new cool!

— @Pwn20wnd (@Pwn20wnd) July 16, 2018

Gates Capital Management Reduces Risk After Rare Down Year [Exclusive]

Gates Capital Management's ECF Value Funds have a fantastic track record. The funds (full-name Excess Cash Flow Value Funds), which invest in an event-driven equity and credit strategy, have produced a 12.6% annualised return over the past 26 years. The funds added 7.7% overall in the second half of 2022, outperforming the 3.4% return for Read More
Sileo will be a user-friendly, fully-featured package manager that will allow jailbreak users to search for and download jailbreak tweaks, themes, etc. Sileo was announced by an Electra Team member Pwn20wnd earlier this week. It will replace Cydia Installer on all iOS devices jailbroken using Electra in the future.
Cydia, which has been the most popular jailbreak app store for a long time, is no longer fully supported by the Electra Team. So, it made sense to bring a Cydia alternative. The developers will no longer have to add additional hacks and fixes to keep Cydia functional. Sileo will come bundled with the future versions of Electra jailbreak toolkit. CoolStar shared a video to show you the new package manager's interface in action.
The announcement of a new package manager has raised many questions in the minds of jailbreak users. What will happen to your Cydia purchases? Addressing people's concerns, Pwn20wnd said in a tweet that all your packages will remain as they are when switching to Sileo. You will also be able to access your Cydia purchases from Sileo.
CoolStar told fans that it will work seamlessly because it has zip ties, bandaids, and velcro applied to it. Sileo will also handle all of your Cydia URL schemes, and will work with every Cydia package and repository. The Electra Team added that Sileo will support only iOS 11 and 64-bit command line tools, not the older versions. Despite being a modern tool, Sileo will have much of the same back-end as Cydia.
In another tweet, CoolStar revealed further details about payment processing and how it will work across the new Cydia alternative. The repositories will be allowed to handle commercial packages and accept payments from jailbreak users. The Electra Team will release the API documentation after the Sileo release to let the repository owners set things up.
https://twitter.com/coolstarorg/status/1018986232326393856
Developers of various jailbreak tweaks and packages will be glad to know that payments will be processed seamlessly even after Cydia is removed. CoolStar hasn't given the exact release date for the modern Cydia alternative, but we expect it to arrive sometime soon. The tool is still in the works.
The Electra jailbreak tool for iOS 11.0-11.3.1 was released less than a couple of weeks ago. Since then, more than 200,000 iPhones, iPads, and iPod Touch devices have been liberated using the tool. Many more might be planning to jailbreak in the coming days. If you don't know how to jailbreak your device, just follow these steps. If you have jailbroken your device but want to go back to Apple's software, here's how you can un-jailbreak your iPhone or iPad.
Jailbreaking gives you the freedom to install apps and tweaks that Apple doesn't allow you to. You can also change the theme to your liking, and make tons of changes to the device. But it's mainly for people who consistently push the limits. Most iPhone and iPad users are happy with safety and security provided by Apple's software.
Apple has warned users that jailbreaking could render your device inoperable, disrupt the normal apps and services such as iMessage, iCloud, and FaceTime. You could also end up losing your data if something goes wrong during or after jailbreaking. It exposes you to hackers and viruses. Also, Apple doesn't cover jailbroken devices under its warranty program.