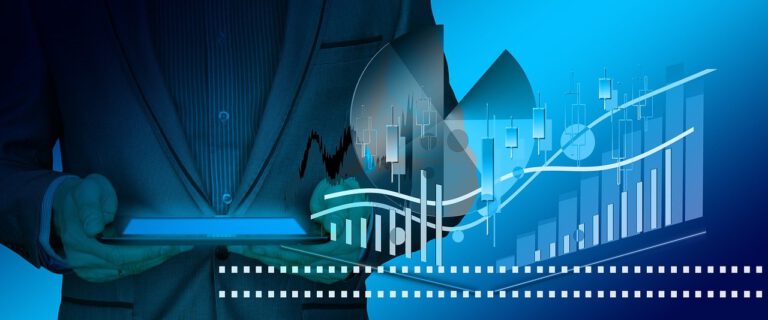 The Securities and Exchange Commission (SEC) wants you to know that short selling was not responsible for January's stunning rally in GameStop Corp. (NYSE:GME) shares. However, the market regulator is not letting that fact get in the way of its desire to improve transparency around the strategy.
Q3 2021 hedge fund letters, conferences and more
Gates Capital Management Reduces Risk After Rare Down Year [Exclusive]
Gates Capital Management's ECF Value Funds have a fantastic track record. The funds (full-name Excess Cash Flow Value Funds), which invest in an event-driven equity and credit strategy, have produced a 12.6% annualised return over the past 26 years. The funds added 7.7% overall in the second half of 2022, outperforming the 3.4% return for Read More
How The Market Structure Contributed To GameStop's Rally
In a much-anticipated report into the "meme stock" episode, which sent shares of video game retailer GameStop from $17.25 at the start of the year to a peak of $483 and affected the prices of over 100 stocks, the SEC sought to explain how market structuring contributed to these outcomes. It merely speculated on the role of stock discussion forums, although it noted that GameStop was a subject of discussion on the website Reddit as early as 2019, and an increase in the number of retail investors trading in individual stocks during the pandemic.
Instead, the SEC sought to address suggestions that GameStop's share price exploded because enthusiastic buyers were able to overwhelm the high levels of short interest, forcing an upward spiral as skeptics covered their bets.
Short sellers were certainly caught out at GameStop. At the end of 2020, short interest hit 109% because so many shares had been lent out twice. The Commission's report noted that was highly unusual and concluded that short sellers closing their bets did contribute to peak periods of buying pressure. Yet it also said that activity was "a small fraction of overall buy volume, and that [GameStop] share prices continued to be high after the direct effects of covering short positions would have waned."
The SEC doesn't rule out that retail traders were trying to force a "short squeeze" by buying shares but concludes that the prices paid weren't set by desperate shorts after all. "Whether driven by a desire to squeeze short sellers and thus to profit from the resultant rise in price, or by belief in the fundamentals of GameStop, it was the positive sentiment, not the buying-to-cover, that sustained the weeks-long price appreciation of GameStop stock," the report said. It also said there was practically no evidence of malicious naked short selling, when investors sell a stock short without having borrowed the asset in the first place.
Short Selling Is Critical To The Functioning Of Efficient Capital Markets
Soren Aandahl, the chief investment officer at activist short firm Blue Orca Capital, told me this week it was "reassuring to see the SEC reaffirm the baseline principle that short selling is critical to the functioning of efficient capital markets." He cited one passage from the footnotes of the report in particular, which asserted that "short selling provides a financial incentive for individuals to uncover negative information (such as fraud), and can also act to dampen the boom/bust cycle, since shorts can reduce irrational exuberance when stocks are going up."
Indeed, the SEC goes so far as to say that the high cost of borrowing GameStop shares and risk aversion in the face of retail exuberance may have deterred more short sellers, which "could have contributed to the run-up in prices and the subsequent steep decline." Although that seems surprising, given how high short interest initially was, shorts did desert in droves in January and February, at which point the report's investigation ends. Short interest is currently around 17% of the float – still high for a non-financial company.
Perhaps the most interesting development to follow from the report will be the SEC's plans for "improved reporting of short sales." It's unclear exactly what that means but the U.S. could move into line with international markets that require public reporting of short sales exceeding 0.2% of a stock.
Many short sellers would likely resist that change, as might the two Republican members of the Commission, Hester Peirce and Elad Roisman, who responded to the report with a joint statement warning of precipitous changes (admittedly, without mentioning short sales explicitly). In any case, the SEC's full agenda, ambivalent perspective on short selling in the GameStop phenomenon, and likely battles over payment for order flow and wholesale brokerages are unlikely to get the issue to the table with haste.
Josh Black, Editor-in-Chief, Insightia
Rise In Human Rights Proposals
Shareholder proposals on human rights at technology companies suggest that investors' expectations are outstripping the slow pace of reform in the industry.
Average support for the seven human rights proposals subject to a vote at U.S.-listed technology companies so far this year has increased to 14.0%, compared to 9.9% throughout the entirety of 2020, Proxy Insight Online data reveal.
Six of the seven human rights proposals that went to a vote at U.S.-listed technology companies this year specifically targeted social media and internet companies such as Facebook, Alphabet, and Twitter, as investors expressed concern regarding the risks of improper data protections and human rights policies.
"We're not Luddites, we're not anti-technology. In fact, the shareholders we work with believe technology can be an enormous force for good," said Michael Connor, executive director at Open Mic, in an interview with Insightia. "But we also know that many technology products introduced under the banner of 'innovation' can threaten human rights and individual civil liberties, especially for Black, Indigenous, and people of color communities and other vulnerable people all around the world. Technology companies need to recognize and address those risks – as a matter of great urgency."
Research initiative Ranking Digital Rights (RDR), which evaluates the policies of the world's largest internet and telecommunications companies, annually releases a corporate accountability index to help investors track the progress portfolio companies are making on human rights due diligence.
RDR's 2020 Corporate Accountability Index report found that of the 26 largest global technology companies, none "came even close to earning a passing grade" for human rights due diligence.
Multiple companies faced a sudden barrage of shareholder proposals concerning human rights this year, despite enhancing their human rights commitments.
Facebook And Microsoft
Facebook, Inc. (NASDAQ:FB) was subject to three human rights-related shareholder proposals at its May 26 annual meeting, just two months after releasing its global human rights policy. Alphabet similarly faced two human rights-related proposals at its June 2 annual meeting, shortly after establishing a human rights executive council.
While those companies certainly took a step in the right direction, shareholder proposals make clear that investors expect companies to provide enhanced human rights reporting.
Earlier this month, Microsoft Corporation (NASDAQ:MSFT) also committed to conducting an independent human rights impact assessment of its operations, in response to a shareholder proposal filed by Open Mic and the Investor Advocates for Social Justice (IASJ) which expressed concern with the U.S. technology giant's surveillance products.
Despite this agreement resulting in the withdrawal of Open Mic's resolution, Microsoft is still set to face two additional human rights-related shareholder proposals at its November 30 annual meeting.
Prior to this year, not one human rights-related shareholder proposal has made it onto Microsoft's proxy ballot since 2009, according to Proxy Insight Online data.
Impact Of The Pandemic
"COVID-19 has brought human rights to the forefront of investors' minds," Diana Kearney, senior legal and shareholder advocacy advisor at Oxfam America, told Insightia. "Enhanced human rights reporting forces companies to evaluate where they are falling short in their human rights policies and practices."
Policymakers are also attuned to the ever-growing human rights risks present in the technology sector. The European Commission on Sustainable Corporate Governance is finalizing legislation that would require EU companies to account for their human rights impacts or possibly face legal and administrative consequences.
The Investor Alliance for Human Rights was quick to voice its support for the proposed legislation earlier this month, recommending that businesses should be held accountable for human rights due diligence failings through "appropriate administrative and civil liability legislative provisions."
Investors expect issuers to face serious consequences when they fail to sufficiently address human rights risks. The ever-evolving nature of the technology industry makes the importance of robust oversight and due diligence policies all the more crucial.
Rebecca Sherratt, Corporate Governance Editor, Insightia