Investment platforms or apps provide an automated wealth management service. Through the help of mathematical algorithms, they help clients invest their money without requiring any substantial knowledge in finance, and without the help of a consultant.
This way, investing apps are a passive investment alternative, and most use index funds or ETFs. Within all the options available, Robinhood (NASDAQ:HOOD) and M1 Finance are perhaps the two most prominent in this category, and have become the go-to trading platforms for investors looking to seize a new revenue stream.
But, how do these both stand against each other? If you were to choose between these two, which one would be the right option? In this M1 Finance vs Robinhood guide, we present you with everything you need to know about these and other picks in the investment apps realm.
Robinhood Overview
Robinhood Details
Account Types
New Robinhood users will start with the Robinhood Instant account by default. This is a margins account that gives you access to up to $1,000 in instant deposits, as well as extended-hours trading.
With this, the platform allows users to "access funds before they've settled and enter options trades if they're approved."
Next is the Robinhood Gold, which is an upgrade that increases your buying capabilities through margin trading and larger instant deposits.
The other account type is the Robinhood Cash management account, with which people can access instant deposits up to the first $1,000. This is a downgrade from the previous two types, so it does not offer you access to instant deposits above $1,000, and it doesn't allow you to trade with unsettled funds from securities you've sold.
Investment Options and Fees
Minimum Investment
Robinhood does not require any minimum deposit to start off, which makes it a good option when you want to start your investment journey on a small budget. Still, the platform gives you the possibility to add more funds to your account as you gain experience at how to handle your investments.
Robinhood Pros
The platform gives users the possibility to trade stocks, options, ETFs, and cryptocurrency for free, with the chance to invest in IPO. Further, you can invest in fractional shares and margins, and it offers cash management accounts with its overall ease of use. Also, you can deposit or withdraw without any costs.
Robinhood Cons
On a Business Insider review, the app doesn't do too well in terms of investment research and trading tools, as they are only available if you upgrade a Robinhood Gold member.
Also, the platform does not give you the possibility to invest in retirement accounts, joint accounts, education savings accounts, or mutual funds.
Another downside is that there is limited customer service availability, and it doesn't allow users to assign beneficiaries or make automatic transfers in case of death.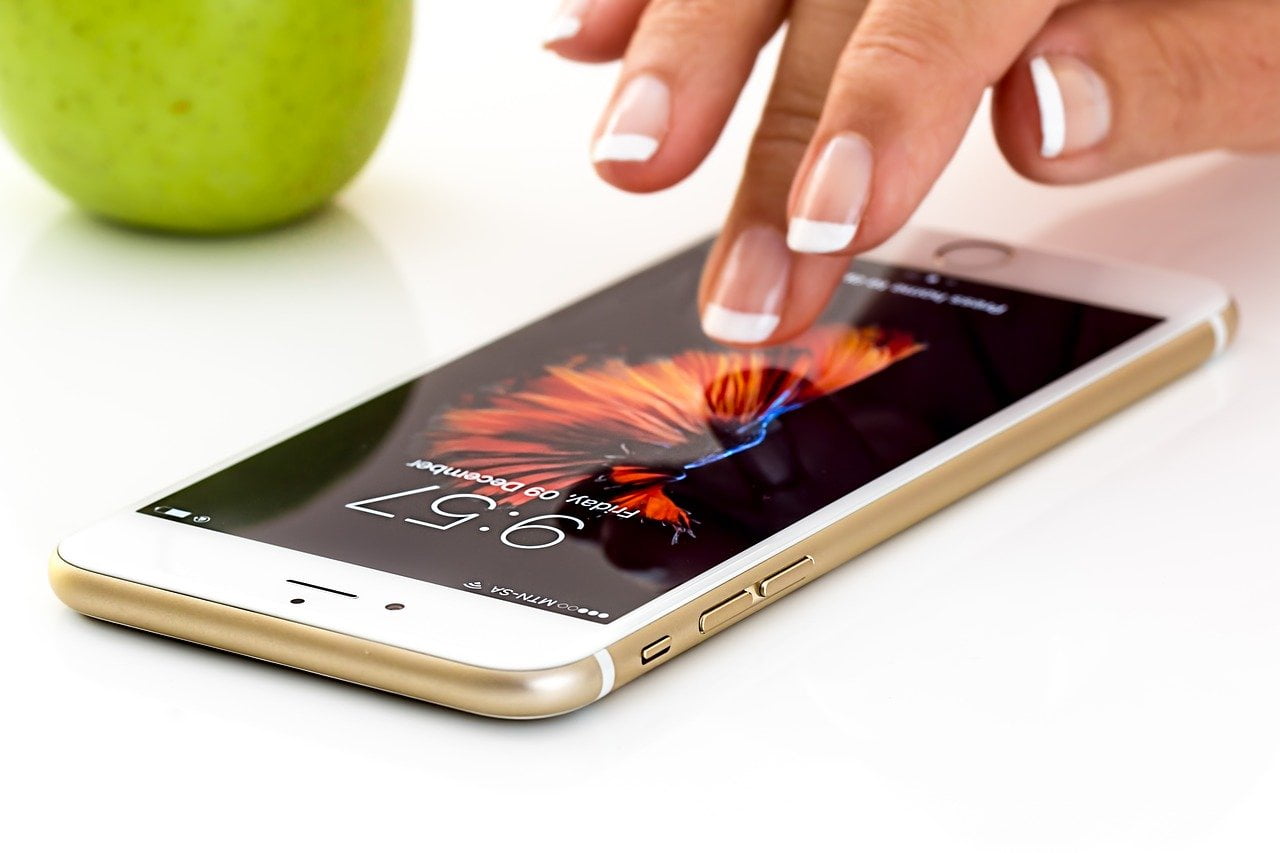 How to sign up for Robinhood
Anyone interested in the platform can either go to Robinhood.com or download the app, where they just have to click on the "Sign Up" option.
Then, they are able to claim their "free stock now," which is a perk that the platform gives starters who can also see what company it is once they finish the register process.
This is followed by a data entering section that includes their name, email, and password, as well as address and phone number, Social Security Number, birth date, and country of citizenship.
The process includes several multiple-choice questions about the new user's investment expertise and employment status, as well as any shareholding background they might have.
Then, you should click "Submit Application," and if approved, you will receive a confirmation email in just a few minutes. To start trading, you shall link a bank account to your Robinhood account, and you'll be able to trade up to $1,000 instantly once linked and funded.
M1 Finance Overview
Account Types
Key account types in M1 Finance include M1 Borrow, M1 Spend, M1 Spend, and M1 Credit. With M1 Spend, users can request a line of credit or a loan against your securities, based on the variability of the interest rate.
Meanwhile, the M1 Spend account users "get debit and checking that completely ties into your investment account" –while the basic spend account is free, there is a Spend Plus which has annual fees, according to Wall Street Survivor.
M1 Finance supports individual stocks and accounts, joint taxable accounts, trusts and traditional accounts, Roth, rollover, and SEP IRA.
Investment Options and Fees
M1 Finance offers NYSE and NASDAQ stocks, as well as ETFs –one important aspect is that you can't short stocks on the platform. When you earn dividends on your investment options through M1, these dividends are automatically reinvested into your stocks.
Also, according to Wall Street Survivor, "M1 offers fractional shares, meaning you don't have to purchase all of a bigger stock. If a stock is $300 a share and you only want to invest $50 in that stock, you'll be able to do that."
Further, M1 does not charge any commissions or markups on trades, and users do not have to pay for asset management or any type of commissions –it offers people one premium service. M1 Plus costs $125 per year.
Minimum Investment
The minimum initial investment for M1 Finance is $0 –when you open the account. Still, you will be required to have at least $100 to start investing.
M1 Finance Details
Once you subscribe to the M1 Finance service, you will be presented with a default pie with predetermined investment categories called expert pies. The benchmark will align with your risk tolerance and is designed to meet a particular investment objective.
Each pie sports up to 100 different components or slices, and each one of them can be an ETF, a stock, or even another pie.
M1 Finance has over 60 expert pies that you can choose from as the foundation of your portfolio. You can then customize each pie, including your own choice of stocks or exchange-traded funds.
The platform also has a referral program that gives users $10 to invest for each friend you refer to sign up for the service. You can do this by generating a unique link in the M1 Finance mobile app, which you can share with friends via email, text message, or social media post –they will also receive $10 to invest.
M1 Borrow is another unique feature that allows you to borrow up to 35% of the value of your portfolio for any purpose.
Once you borrow the money, you can return it on your own schedule, and you can use the money to make a major purchase –like a car– or to refinance existing debt.
M1 Finance Pros
While combining automated investment management with individual security selection, the M1 Finance platform does not charge advisory fees or trading commissions. You can open an M1 Finance account with no money and start investing once you have at least $100 –$500 for IRA accounts.
Also, since you can include individual stocks in a pie, M1 Finance allows you to buy fractional shares, with which you can fully diversify yours even with a small amount of money.
The platform also gives you the ability to borrow money against your account at interest rates that are well below market.
M1 Finance Cons
The M1 Finance platform doesn't come without certain drawbacks. With M1 Finance, there is no possibility of investing in mutual funds, as investment options are limited to stocks and ETFs.
Further, M1 Finance does not offer tax-loss collection –something that is becoming a common feature of many investment platforms– and the daily trading window limits your control over investment transactions.
Also, some reviews point to limited customer service availability.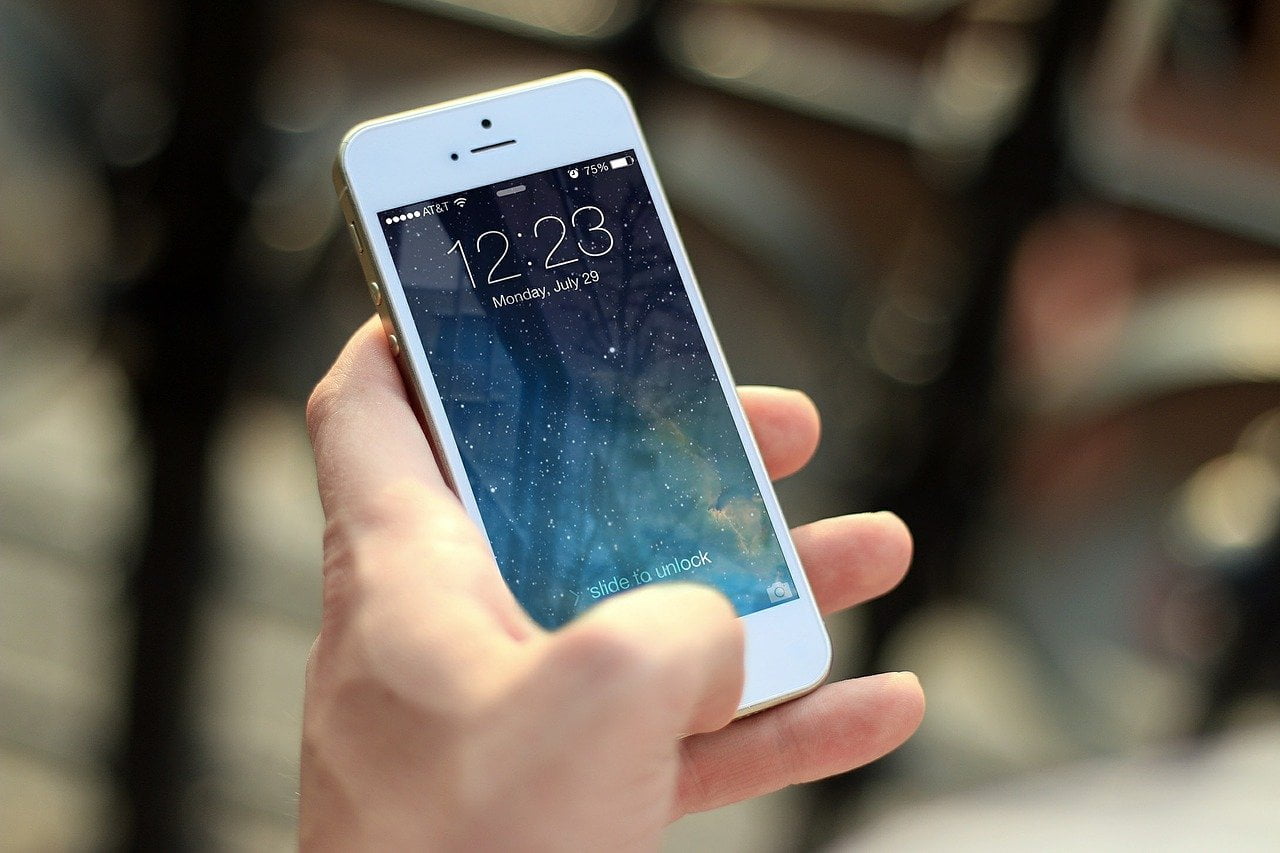 How to sign up for M1 Finance
To open an M1 Finance account, you must be a U.S. Citizen or U.S. Permanent Resident, and you must be 18 years or older, with a current mailing address in the country.
You start the process by entering your email address and creating a password, and then you will be asked to provide the typical information requested to establish any type of financial account. This will include personal information, such as your name, address, and phone number.
Once your M1 Finance account has been created and you have chosen your pies, you can link an external financial account to your account. This will allow you to move money to the account or withdraw it electronically.
A large number of financial institutions are included in the application process, but you can add any additional one that is not included –with the name, account type, and your account number.
Robinhood vs M1 Finance
Fees and Costs
When looking at Robinhood vs M1 Finance in terms of fees and costs, some key findings are essential.
Robinhood doesn't require a minimum deposit when creating the account, and it doesn't charge users any money on commissions for trades. There is a regulator fee that you would have to pay, but this is a standard fee unrelated to the Robinhood subscription.
However, the platform charges users $75 for account and wire transfers. "If you decide to take your money somewhere other than Robinhood, they'll charge you $75 to do so. It's a good way of ensuring that people with smaller amounts don't transfer away."
Additionally, wire transfers cost fees, and the Gold subscription costs $5 per month. "While you can make an ACH bank transfer for no charge, domestic wire transfers run $25 and international ones run $50," according to The Wall Street Survivor.
With M1 Finance, users do not incur any fees for the basic version as well as for M1 Spend. However, M1 Plus costs $125 per year, and M1 Borrow –another account type– "charges a variable interest rate that tracks the federal funds rate."
The current Borrow rate is 3.50% or 2% for M1 Plus members, according to the M1 Finance website.
Investment Accounts Offered
M1 Finance supports brokerage accounts –taxable accounts, both individual and joint– retirement accounts –IRA, Traditional IRA, Roth IRA, simplified employee pension IRA– trust accounts, and custodial accounts.
In contrast, Robinhood only offers individual taxable account and margin account possibilities. In this regard, and according to several reviews, the platform falls short in comparison to others.
Investment and Asset Class Options
Robinhood allows users to invest in a wide variety of assets like stocks, ETFs, options, cryptocurrencies, American Depositary Receipts for over 250 global companies, and fractional shares.
However, mutual funds and bonds, which are usually part of well-diversified, long-term portfolios, are not supported.
In the case of M1 Finance, the platform only offers stocks and ETFs, with a trading window limiting users' control over investment transactions, according to Business Insider.
Trading Platform and Ease of Use
In an Investopedia review, M1 Finance is lauded for offering a nicely designed app sporting the same features of the website. "You can do anything on your mobile device, from opening and funding an account to changing how your pies are allocated."
M1 Finance is spaciously white, which pleases the eye and avoids saturation.
As for the website, instructions are very user-friendly, and once subscribers create their portfolio "each pie's performance is easy to view" –this is particularly advantageous for those familiar with online brokerages.
Similarly, navigation and use of the Robinhood app are very easy thanks to the basic design. "Robinhood's app and the website are similar in look and feel, which makes it easy to invest through either interface."
However, despite the fact that opening and funding a new account can be done on the app or the website in no time, there are very few options for personalization.
Robinhood experienced problems in late February and early March 2020 when both the app and the website suffered outages, due to unexpected use overload.
Customer Support
In this regard, there is no great advantage of M1 Finance vs Robinhood.
Robinhood is juggling with more than 10 million users and they offer customer service via email and telephone 24/7.
"Through an in-app contact feature, all logged-in customers can click-to-request callback to speak by phone with a registered financial representative at Robinhood for trading, funding and security issues," according to the company.
The Robinhood app runs seamlessly, and you shouldn't have too many problems figuring out how it works and how to get through all functionalities –it also offers a database help center where you can find FAQs.
On the other hand, M1 offers lots of different customer service options. The platform allows you to chat through email, live chat, or even over the phone to get assistance.
This assistance can be for the technical aspects of using M1, but you can also snag consultations with an expert team if you want to put together a winning portfolio.
Security
In this M1 Finance vs Robinhood duel, security is a major decisive factor. M1 Finance was rated an A- by the Better Business Bureau (BBB), with ratings ranging from A+ to F. This is an absolutely solid score that depicts how positive users' interaction with the app is.
"The bureau primarily rates companies on customer interaction and complaint history, but it also considers factors such as type of business, time in business, advertising issues, and licensing or government actions," Business Insider states.
"The BBB also states that its ratings don't predict whether a company will be reliable or perform well, so it's best to do your own research before making a final decision."
On the contrary, Robinhood has an F rating by the (BBB). The reason behind this negative rating is the platform's string of complaints, based on the users' inability to withdraw funds from their investing accounts.
"Robinhood has also been under intense scrutiny after it halted trading on several stocks – namely GameStop (GME) and AMC Entertainment (AMC)– whose share prices skyrocketed due to members of a Reddit forum called r/WallStreetBets."
"The investment app reopened trading on some of the stocks it had temporarily restricted, but it now faces major lawsuits and user retaliation."
Margin Trading
When comparing M1 Finance vs Robinhood, the latter offers users a margin investing feature with which they can borrow money from the platform to purchase securities. "This gives you access to additional money based on the value of certain securities in your account," the app's blog says.
"Margin investing can provide flexibility with your cash: if you see an opportunity in the market and want to invest more, you can invest right away without needing to make a deposit from your bank."
However, it is important to note that margin investing is only available when users upgrade to Robinhood Gold and apply for eligibility.
As for M1 Finance, the platform has a margin with one of the lowest prices through the M1 Borrow account program, which ¡ offers a 3.5% margin rate for all users, and 2% for users who subscribe to M1 Plus.
M1's dirt-cheap margin is one of its most attractive features, according to Optimized Portfolio. "With M1 Borrow, you can borrow up to 35% of your invested balance. That means for a $10,000 portfolio, you can borrow up to $3,500, resulting in a leverage ratio of 1.35."
"No denials, loan officers, credit checks, or paperwork. You can utilize M1 Borrow once your account reaches $5,000."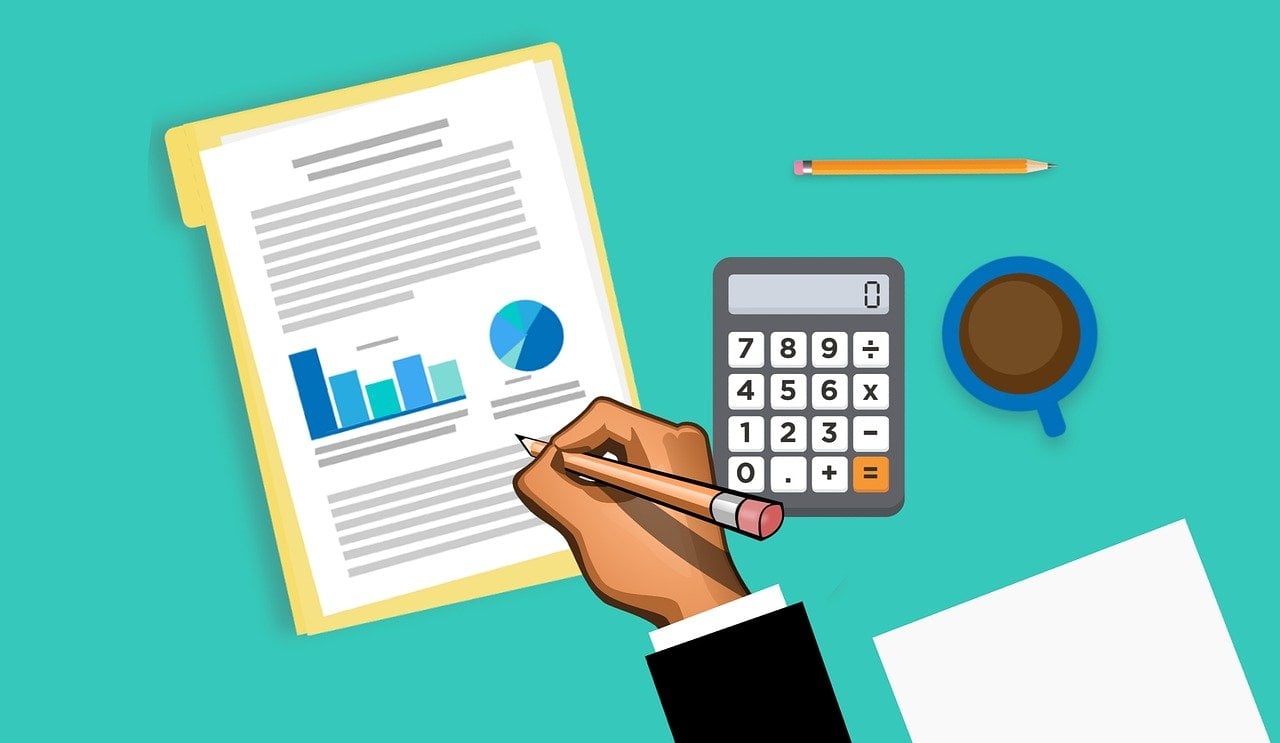 Start Investing Today
Beginner investors who want to invest in individual stocks, fractional shares, a taxable account, and to be able to apply all their investment strategies, is just as easy as downloading these apps and create a brokerage account. You can research the specific conditions on their websites to start your investment journey.
When to Choose M1 Finance
For those who want to trade stocks and ETFs, M1 Finance is the better choice, since it offers some automated account features that make it appropriate for passive investors. However, active ones can perfectly use it and get the best out of it since it also allows for individual trades.
That's why Investopedia says that experienced investors "will find a lot to like about M1 Finance, especially the high level of customization that can go into your portfolio."
"You can follow the investments of money managers and then tailor the portfolios defined to your own specifications."
When to Choose Robinhood
Robinhood is best suited for small-scale investors who want to earn a little extra money and learn more about the investments as they go. Also, for active traders, day traders, and margin traders who are looking for avoiding any type of commission.
Despite the lack of variety, the platform is also a good fit for those looking to invest in cryptocurrencies –you buy them with USD, and sell them for USD and cannot send or receive from another wallet.
For existing investors looking for a powerful investment platform to flex their knowledge and challenge themselves, this may not be the right option.
Other Top Investment App Options of 2021
Wealthfront
Wealthfront was one of the first companies to offer automated investing –it launched in 2011– and later broadened its portfolio to provide an all-in-one financial solution for free financial planning, investment management, and lending.
"Its biggest selling point doesn't come into play until you reach $100,000, at which point the robo advisor offers US Direct Indexing (formerly called Stock-Level Tax Loss Harvesting)."
Betterment
Betterment was founded in 2008 and spearheaded the fintech industry by introducing technology to automate the investment process.
Throughout its meteoric rise, the company incorporated additional asset classes and cash management products, coupled with a user-friendly interface that offers educational resources.
"It also offers tax-loss harvesting for all accounts, no matter the size, and a range of checking and savings account options, which made it our top choice for cash management."
Vanguard
Vanguard Digital Advisor is an affordable robo-advisory service using several of Vanguard's key exchange-traded funds, or ETFs, to create a personalized retirement plan and portfolio for investors.
The company can offer investors low fees given its global presence and with its Vanguard Digital Advisor, they can configure a retirement plan to their liking. The advisory fee of the corresponding portfolio is as low as 0.15%, "using four low-cost and time-tested Vanguard ETFs with an average expense ratio of 0.05%."
Charles Schwab
Charles Schwab is one of the oldest brokers in the world –it was founded in 1975– as well as one of the U.S. market titans and a Fortune 500 company. To get an idea of the broker tradition of this company, Charles Schwab has been trading on the New York Stock Exchange for more than 30 years.
Through its application, investors are able to follow the stock markets and carry out live operations from any place.
Stash
An undemanding app for inexperienced investors looking for the best way to start venturing into the world of trading.
Each user has the possibility of having retirement accounts and standard accounts on the same platform simultaneously. Stash is very popular worldwide for offering a diverse range of investment options.
As in SigFig, Stash does not directly manage registered accounts. However, in this case, you will be able to link your SigFig account to your bank account without any hassle.
Webull
Webull is a free mobile app to trade stocks that offers commission-free trading on different asset classes, including stocks, options, ETFs, and ADRs.
Webull is a 100% commission-free trading app designed for novice traders and professional stock traders and investors. Regarding the investment assets, you can access to invest in more than 5,000 instruments, among thousands of individual companies (global stocks), options trading, ETFs, ADRs, IPOs, and cryptocurrencies –bitcoin, Bitcoin Cash, Ethereum, and Litecoin.
FAQs
How does M1 Finance make money?
M1 Finance draws profit from interest on lending securities and interest on margin loans through M1 Borrow. The platform also profits from people using its card and from market makers who execute trades. The M1 Plus membership is another revenue stream.
How to buy otc stocks on Robinhood?
To buy otc stocks, you need to browse the available options on the Robinhood app, starting from the stock's detail page.
"There, you'll find more information about the stock you're looking to buy, including the historical performance, company earnings, analyst ratings, and other helpful details you'll need when evaluating a stock," Benzinga says.
Then, tap the Trade button and Enter the amount you want to purchase. As a final step, you shall review your purchase.
Yes, you can buy fractional shares of stocks ETFs with just $1. Robinhood offers fractional shares for stocks worth more than $1 per share, and which have a market capitalization of more than $25 million.
Can you trade ETFs on Robinhood?
According to Benzinga, yes. "Look through the list of available ETFs, choose the number of shares you wish to purchase, and place your order. At any time, you can sell those shares."
Is M1 Finance really free?
Yes. With no account minimum, no fees, zero-fee management and socially responsible investing, and no-cost automated investing, M1 Finance is free. Please remember that a premium membership costs $125 per year.
Final Thoughts
In this M1 Finance vs Robinhood comparison, it is evident that both offer lower-to no commission –as a general rule, the costs of an investment app are not referenced to the benefits achieved, but rather a fixed commission.
State-of-the-art technology is there to offer this type of service, while the supplier companies strive to keep their systems at the forefront of tech.
One key final thought is that, with these trading apps, algorithms are not carried away by emotions or "hunches," since the decisions are based on historical data and statistics. Thus, they place special emphasis on the risk assumed, which is often so much more decisive than the possible benefits that you can obtain.
It must be clear that dealing with these platforms should be seen as a portfolio management service and not personal advice. The platforms can handle orders on our behalf but in the end, we are solely responsible for our capital and where we invest it.