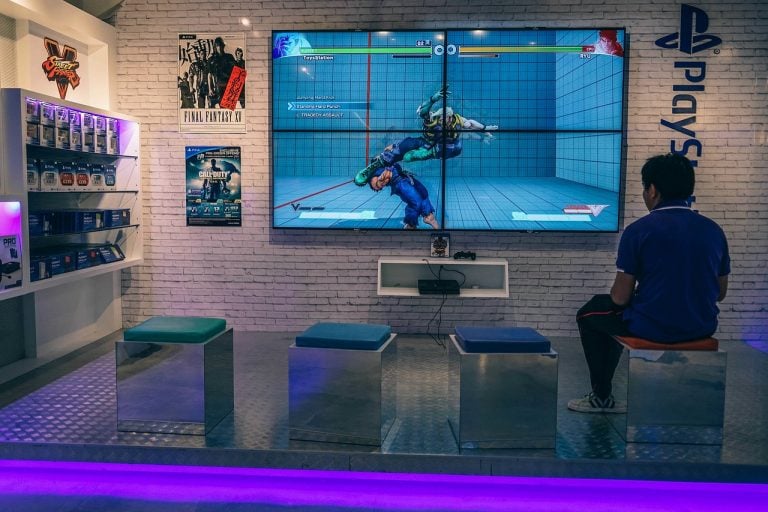 One of the details Sony's lead system architect, Mark Cerny, revealed to Wired earlier this year is that the PlayStation 5 won't be getting rid of physical media and will continue playing game discs. No one could have predicted that the upcoming PlayStation 5, which was confirmed by Sony for a 2020 holiday season release, will ship with support for PS1, PS2 and PS3 game discs, according to several sources.
YouTuber Mystic made a video in which he revealed that the PlayStation 5 is both about the future and the past, hinting at something. Additionally, Twitter user PSErebus, who usually offers recent leaks and rumors regarding the PlayStation, tweeted encouraging users not to sell their PS1, PS2, or PS3 game discs, hinting that the PlayStation 5 could ship with support for them.
PlayStation 5 launches holiday 2020: https://t.co/VuaxUVoBaR #PS5 pic.twitter.com/MPkKyRaHio

ValueWalk's October 2022 Hedge Fund Update: Haidar Capital Surges 225%

Welcome to our latest issue of ValueWalk's hedge fund update. Below subscribers can find an excerpt in text and the full issue in PDF format. Please send us your feedback! Featuring investors exit long-short hedge funds, the oil market is now "broken", and Haidar Capital surges 225%. Q2 2022 hedge fund letters, conferences and more

— PlayStation #SpiritDay (@PlayStation) 8 October 2019
In the interview with Wired, Sony revealed that the PlayStation 5 console will be backward-compatible with PS4 games and that PS4 games won't stop coming out. Cerny also said the PlayStation 5 would be equipped with an octa-core AMD processor, which was then noticed by the Japanese magazine Famitsu. It's also expected to have an ultra-fast SSD for storage, support for 4K 120Hz TV resolution and even 8K graphics support. Most people have forgotten about games from the last generation of the PlayStation universe. However, being able to play games some enjoyed during childhood would be a great success after the PS4.
Sony has yet to confirm these rumors, so until then, it's the best to take this information with a grain of salt. However, PSErebus has a proven record of correct leaks, such as The Last Of Us 2, so this tweet gives hope of rekindling nostalgia through older titles.
Aside from potential compatibility with PS1, PS2 and PS3 game discs, Sony may add additional features like a smart, AI-powered virtual assistant which will guide players through their gaming endeavors, communicate with Sony's server to extract information about games like weapons, maps, quests, characters, and more. The new console is also expected to be more power-efficient as Sony announced as part of the Playing 4 The Planet campaign.
Sony announced that the PS5 will launch during the 2020 holiday season. This launch window can be anywhere between October and December. Interestingly, the same launch window has been set to compete with the Xbox Scarlett, so there will be an epic competition between the two consoles.
Furthermore, the company said it's making a new controller with haptic feedback technology which will launch with the PS5. This opposes the use of the rumble technology that was used since the first PlayStation console, so haptic controls are a major step forward for the company.