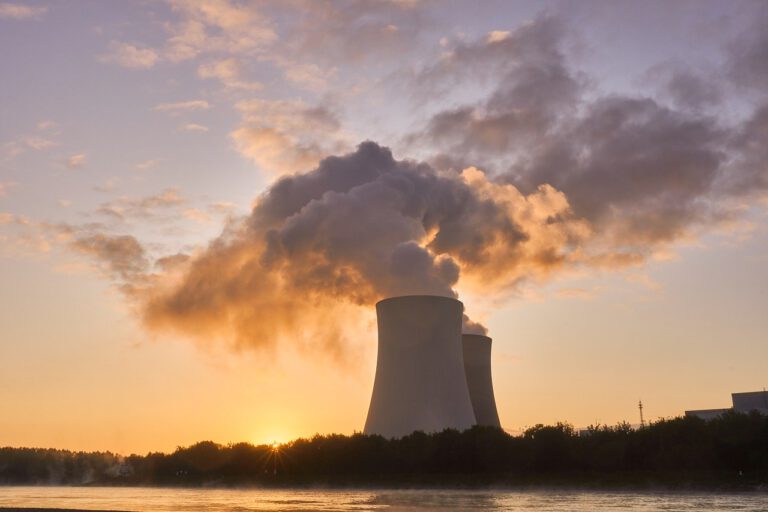 Nuclear generation likely to remain significant in the energy transition RRA

Q4 2020 hedge fund letters, conferences and more
Nuclear Generation Will Remain A Significant Carbon-Free Component
As the energy transition moves forward and is likely to be accelerated by the Biden administration's strong support for renewables, nuclear generation likely will remain a significant carbon-free component of the generation mix for the next two or three decades. With planned plant retirements and the current likelihood that no new nuclear plants will be constructed in the U.S. in the foreseeable future, nuclear's relative role in the U.S. generation mix appears to be on a long-term decline.
Morningstar Investment Conference: Gabelli Funds On Where To Invest Amid Inflation
Numerous news headlines have trumpeted major concerns about inflation, which has been at 40-year highs. But how should investors handle inflation as it pertains to their portfolios? At the Morningstar Investment Conference on Monday, Kevin Dreyer, co-CIO of Gabelli Funds, outlined some guidelines for investing in the age of inflation. Historic inflation Dreyer started by Read More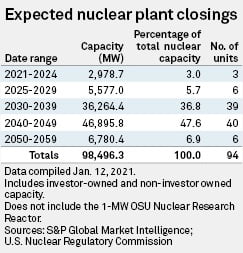 As noted in a table at the conclusion of this report, nuclear generation as of mid-December 2020 represented about 15.5% of the total megawatt capacity of investor-owned utilities in the Financial Focus coverage universe. Other major sources of generation capacity were coal at 23.3%, gas at 40.6%, solar at 3.5%, hydroelectric at 6.0% and wind at 7.7%. For further discussion of U.S. generation capacity by fuel type and by utility holding company, see this Financial Focus study.
We note that while the current outlook for the construction of new nuclear facilities in the U.S. appears dim, possible advances in modular technology could make nuclear generation more affordable and less risky to build, thus removing major hurdles to the increased use of this technology. In addition, the current policy/political atmosphere could eventually evolve into one encompassing a more balanced generation fuel mix that cost-effectively and with minimal subsidies reduces risk through fuel diversification and reflects local geographic climate attributes. If this shift in sentiment were to occur, nuclear could remain a notable contributor to the United States' overall generation portfolio for several decades.
The above table indicates that of the almost 98,500 MW of nuclear capacity, which includes that owned by investor-owned utilities and government entities such as the Tennessee Valley Authority, about 2,979 MW is expected to be removed from service between 2021 and 2024 and an additional 5,577 MW from 2025 to 2029. In total, roughly 9% of existing nuclear generating capacity is expected to be removed from service from 2021 through the end of the decade.
Significant Retirements Scheduled To Occur In The 2030s And 2040s
More significant retirements are currently scheduled to occur in the 2030s and 2040s: 36,264 MW, or 36.8%, and 46,896 MW, or 47.6%, respectively, of existing capacity. We note, however, that license extensions could postpone some of these retirements. The overwhelming majority of plants have been granted 20-year license extensions so the maximum operating time frame is 60 years, and a handful have been authorized to operate for roughly 80 years. While much remains to be determined, owners could seek additional license extensions to 80 years depending on, among other things, their specific decarbonizing timetable, the carbon emitting status of the rest of their fleet, the cost profile of individual plants and the regulatory/expense recovery framework under which they operate.
Also of significance for the continued use of nuclear power will be the cost profiles of solar and wind generation in the 2030s and 2040s and what type of financial incentives, if any, these renewables will receive. In addition, how quickly gas and coal generation are retired will have a significant impact. While the large majority of coal generation will likely be retired in the 2020s and 2030s, how quickly gas will be removed from service is less certain. If gas generation is retired at a relatively quick rate, it may not be reasonable to expect that nuclear's presence would also be greatly reduced over the same time frame.
Of the 41 energy utilities in the Financial Focus coverage universe that own material electric generation, only 16, or 39%, own nuclear capacity. This capacity represented about 15.5% of utility-owned generating capacity from all fuel sources as of mid-December 2020.
Generation Decarbonization May Not Be A Material Issue
We note that several of the covered utilities do not own any generation, thus generation decarbonization will not be a material issue for them.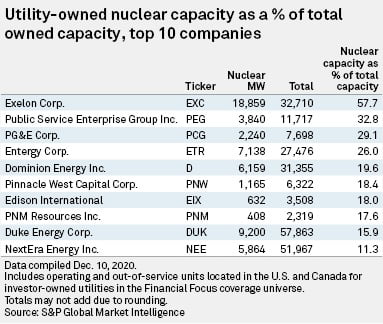 The above table lists those investor-owned utilities followed by Financial Focus with the largest percentage of their generation derived from nuclear. While PG&E Corp. is third on the list at 29.1%, both of its nuclear generation units, Diablo Canyon units 1 and 2, are slated to be closed, one in 2024 and the other in 2025. Thus, the company will have no nuclear generation in a few years.
Other followed investor-owned utilities with nuclear comprising large percentages of their total generating capacity include Exelon Corp., at 57.7%, Public Service Enterprise Group Inc., Entergy Corp. and Dominion Energy Inc. Looked at from a somewhat different perspective, the utilities with the largest amount of nuclear capacity in terms of megawatts are Exelon, Duke Energy Corp., Entergy, Dominion Energy, NextEra Energy Inc., Public Service Enterprise Group and Southern Co.
Regarding uranium pricing trends, a recently published report from the S&P Global Market Intelligence Metals and Mining research group noted that the uranium market saw another year of subdued activity in 2019, with prices remaining around $25 per pound for the year. Continued price stagnation was due to sustained oversupply in the market. However, supply disruption in 2020 due to the COVID-19 pandemic resulted in the biggest price movement in five years, leading to a bullish market. The uranium spot price jumped 36% to a four-year high in 2020, driven by COVID-19.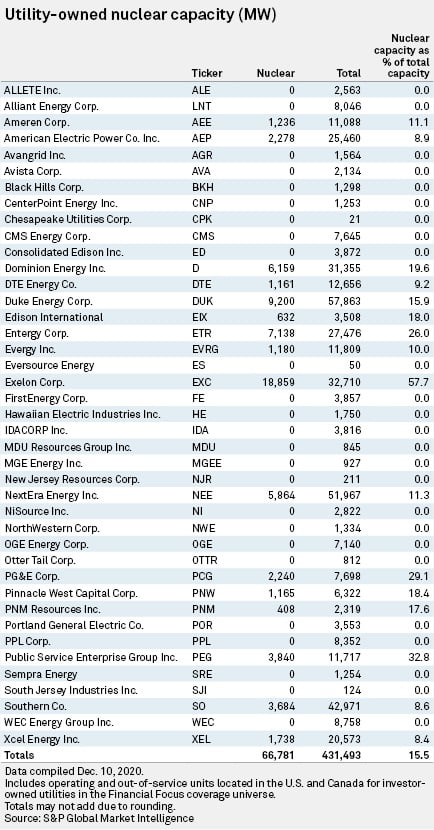 Regulatory Research Associates is a group within S&P Global Market Intelligence.
Charlotte Cox contributed to this article.
This article was published by S&P Global Market Intelligence and not by S&P Global Ratings, which is a separately managed division of S&P Global.
Updated on