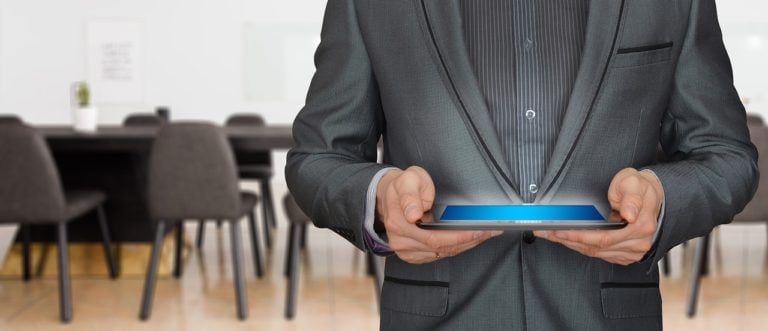 With seven out of 10 new business ventures failing within the first 10 years, according to the Bureau of Labor Statistics, many factors are to blame, including lack of startup capital and products/services lagging behind the market's changing needs. But the top reason, says Al Zdenek, a best-selling, Forbes-published author and wealth advisor, is that many owners neglect themselves, which they would never do with a top customer.
Q1 hedge fund letters, conference, scoops etc
Fund Structures For More Efficient Taxation And "Doing Well While Doing Good"
Tax time is still months away, but it's never too early to consider how fund structures impact your investments. Additionally, many people start looking for more ways to do good, including with their investments. In a recent interview with ValueWalk, Michael Carrillo of fund services provider Apex Group explained how most of the intellectual maneuvering Read More
"If you don't consistently treat your business like your very best customer, chances are you won't be in business a long time," says Zdenek, author of Master Your Cash Flow: The Key To Grow and Retain Wealth, and the upcoming book, Master Your Cash Flow: The Key To Grow A Valuable Business.
"When that best customer has a sudden need, do you jump on it immediately or put it off until later? Do you make sure they're satisfied with your product or service? You bet you do! If you didn't, they would be with your competitor. But much too often, owners or CEOs don't devote enough time to planning and managing their business properly."
Zdenek can discuss for you how to provide the best "service" to your business while increasing its chances of being one of those that survive more than 10 years.
Discussion topics
Why don't business owners and CEOs take care of the business like their best customer/client, and set themselves up for failure?
How can a business start to take care of itself?
How can owners of new businesses find time to spend time planning and managing, and what areas are best delegated?
Is one frequent problem that new businesses don't formulate or stick to a budget?
What cash-flow opportunities do they miss in neglecting the business?
Do you find that many owners miss opportunities to trim their expenses? What are the top expenses to look at?
With, on average, seven of 10 new business ventures failing within 10 years, what are the four most important factors owners should focus on?
About Al Zdenek
Al Zdenek has been a nationally-acclaimed Forbes author, speaker, thought leader and wealth advisor in the wealth management industry for over three decades. He is the author of the Amazon best-selling Master Your Cash Flow: The Key To Grow and Retain Wealth, and the upcoming book, Master Your Cash Flow: The Key To Grow A Valuable Business. A CPA and PFS, Zdenek is currently a senior officer of Mercer Advisors. He had previously been the founder and CEO of Traust Sollus Wealth Management, New York City.  Zdenek has been quoted in The New York Times, Forbes, U.S. News and World Report, USA Today and other high-profile publications, and has appeared on numerous radio programs including ABC National News and Fox Business Radio.