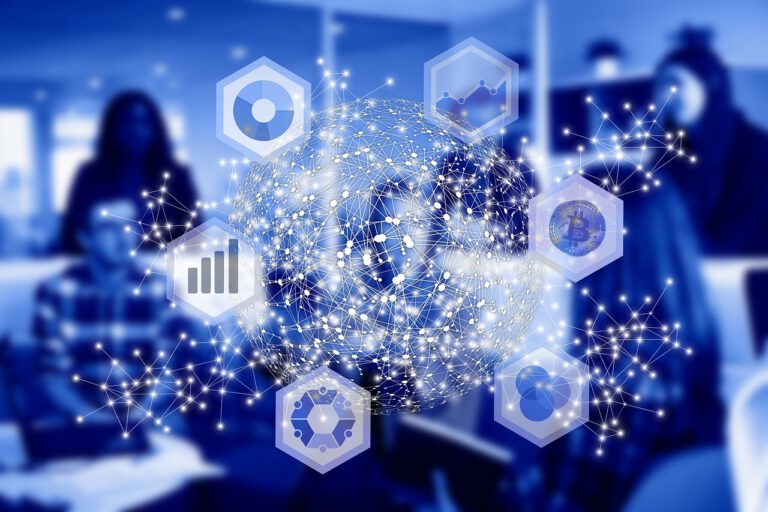 When considering the future of work, the focus has always been on where and when; while this is not wrong, the most important factor organizations need to consider is how. The how factor prepares you for the transformations you have to go through to ensure that your employees and customers are happy.
Q2 2021 hedge fund letters, conferences and more
Gates Capital Management Reduces Risk After Rare Down Year [Exclusive]
Gates Capital Management's ECF Value Funds have a fantastic track record. The funds (full-name Excess Cash Flow Value Funds), which invest in an event-driven equity and credit strategy, have produced a 12.6% annualised return over the past 26 years. The funds added 7.7% overall in the second half of 2022, outperforming the 3.4% return for Read More
The future of work to a large extent depends on the digital transformation initiatives your organization is ready to embark upon. And, if you think that a step 77.3% of 100 Fortune 500 CIOs have seen the reason to prioritize in their 2021 budgets is a joke, your organization is heading into a big problem.
The business landscape can never be static since the world is not static; occurrences such as the COVID-19 pandemic will always surface to change the lifestyles of customers and employees. Organizations must be prepared to put in place measures that can accommodate these occurrences.
Digital transformations are consequences of digital disruptions, the internet enhancement of competition in the global market, and evolving customer expectations. While all these are potent reasons for any organization to embark on digital transformation, it has never been an easy task.
You must take into consideration the ultimate outcomes, organizational culture, the cost implications, and employee resistance. Digital transformations are taking the business landscape into a new realm, and John Paul Kotter the Konosuke Matsushita Professor of Leadership, Emeritus, at the Harvard Business School, came up with the Kotter change model to help businesses navigate the tortuous route of digital transformation.
Even if you think the Kotter change model is not something you must implement hook, line, and sinker, it comes as a veritable resource to help you fashion out your digital transformation process. So, how do you leverage the Kotter change model for successful transformation initiatives?
Any transformation an organization decides to embark upon, whether it's digital or not, the buck stops at the employees' table. Without ensuring that they key into the project, it's dead on arrival. The Kotter change model focuses much on how employees can impact digital transformation.
Create A Sense Of Urgency
Digital transformation revolves around the employees; there is the need to engage them in every step of the project. Their commitment is essential to the success of any digital transformation; you must do everything possible to earn their support.
This can be better achieved if you make them see the urgency in the project; that will hasten their support, and they will put in every effort to ensure smooth transformation. Making employees understand how important digital transformation is for the organization must be prioritized.
The essence is to enhance focusing attention on a common objective.
Build A Guiding Coalition
Digital transformation is not just the business of the CIO and the IT department; it must involve every section of the organization. For this reason, there is the need to have a cross-functional team that is made up of employees from different levels of the organization.
This will ensure that you have the necessary input, ideas, views, and perspectives. However, you must ensure you pick a team that is made up of people who are not biased towards digital transformation; where and what they focus on will be the direction everybody will follow.
Form A Strategic Vision And Initiatives
Employees' motivation must be in top gear; by ensuring a strategic vision that is desirable, flexible, imaginable, and you can easily communicate across all the sections, you are on a sure footing for a successful digital transformation. When employees see a good cause for the project, they are usually motivated and eager to make it work.
Enlist A Volunteer Army
Digital transformation is a large-scale change, a lot of the organization's activities will take a new form; you, therefore, need the involvement of virtually all employees. When you talk about "volunteer," what it entails is that you must allow your employees to make decisions freely.
A strong vision will hasten their urge to drive digital transformation since they won't have to feel that they are being forced to do so.
Enable Action By Removing Barriers
Your legacy systems can constitute barriers to digital transformation; organizational culture is another angle you need to tackle for successful digital transformation. All these can be sources of resistance among employees, but if you make them see the reasons why these changes are expedient, they willingly buy your views.
If you fail to act on these, you will have problems that will impede your project in the future.
Generate Short-Term Wins
There is the need to monitor accomplishments by teams; this must be done irrespective of whether the wins are big or small. By having the data to show teams what they have been able to accomplish, you ensure they focus more on wins.
Where it's necessary, rewards can be given to teams to bolster commitment and productivity.
Sustain Acceleration
Once you have registered the first win, it's expected that your team must be ecstatic about this achievement; this will be a good opportunity to keep up the momentum. By making available all they need to ensure further wins, you will not lose the momentum.
It will help a great deal if the team does not forget the need for urgency and where necessary, you can bring in more volunteers to enhance quicker wins.
Institute Change
Understanding that your digital transformation initiatives are new systems and processes will be of great help. Since the organization is channeling new ways of doing things, you must not lose focus of the wins.
These changes must constantly be revisited, even if you have completed the project. A change becomes an organizational culture when employees keep on repeating it.
Conclusion
Where the Kotter change model is silent is on training and re-training employees to enhance successful digital transformation. However, a single model may not be enough to ensure this.
There may be the need to augment any model you want to adopt, but the Kotter change model is a good guide for any organization that wants to ensure a successful digital transformation.