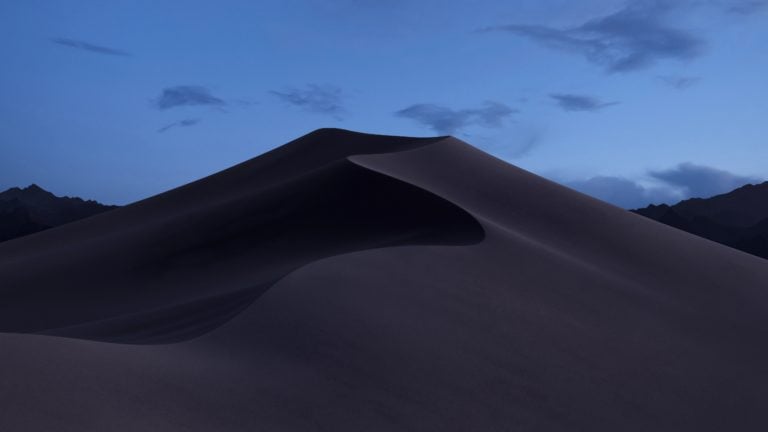 While most had their attention occupied by the announcement of iOS 12 at WWDC 2018, Apple also made a number of other announcements — one of which being a new build of macOS. Here's how to download the new macOS Mojave dynamic wallpaper.
MacOS Mojave Dynamic Wallpaper
There are a number of new features being added to the new operating system that make it a clear upgrade over its predecessor, but a slightly less practical addition is the addition of macOS Mojave dynamic wallpaper.
Gates Capital Management Reduces Risk After Rare Down Year [Exclusive]
Gates Capital Management's ECF Value Funds have a fantastic track record. The funds (full-name Excess Cash Flow Value Funds), which invest in an event-driven equity and credit strategy, have produced a 12.6% annualised return over the past 26 years. The funds added 7.7% overall in the second half of 2022, outperforming the 3.4% return for Read More
While the launch of the macOS Mojave dynamic wallpaper doesn't really add any sort of important functionality, it does make the operating system a little bit more fun and customizable than previous builds.
A macOS Mojave dynamic wallpaper essentially allows users to automatically alter which wallpaper is displayed based off of the time of day. This allows you to change things up and experience a truly dynamic range of backgrounds that can turn a boring aspect of the operating system into something a little bit more whimsical.
Installing The macOS Mojave Dynamic Wallpaper
It's possible to install the macOS Mojave dynamic wallpaper ahead of the release of the new operating system. You an do so following the steps below.
Step 1: Download the Dynamic Desktop wallpapers from Reddit, and move them to a folder where they can remain permanently moving forward. It's probably best that the folder isn't located on the Desktop, as you won't be able to easily move things aftwards unless you'd like to uninstall the macOS Mojave dynamic wallpaper.
Step 2: Open up System Preferences, and select Desktop & Screen Saver panel
Step 3: Click on the Desktop tab, and then take the folder of wallpapers and drag it into the side panel under the "Locations" heading.
Step 4: Click the folder in order to ensure it's the current selection. At this point, you should see your wallpapers previewed.
Step 5: The last step is to check the box marked Change Picture, and then set the time for the picture to change every hour.
By following these steps, you're able to approximate the macOS Mojave dynamic wallpaper effects without having to install a beta build and without having to wait until September for a full release.
MacOS Mojave
While this article primarily concerns the launch of the macOS Mojave dynamic wallpaper, that's far from the only feature coming with the new operating system.
This new update introduces one of the most significant UI redesigns in years, and offers a number of quality of life improvements to users of macOS.
One of the most significant changes is a more robust support for Dark Mode, which should ensure that all users can use the operating system without eye strain.
Other changes include stacked files that allow you to easily sort through similar content on your Desktop, as well as further integration with the iOS ecosystem.