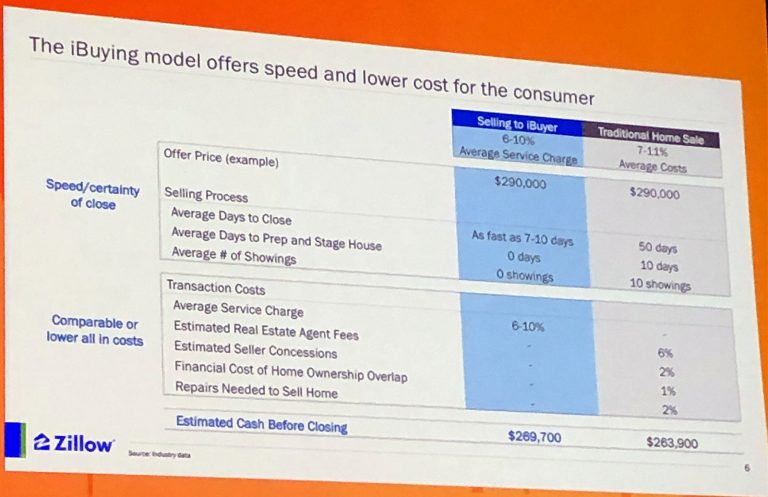 Whitney Tilson's email to investors discussing Berkshire Hathaway annual meeting videos and transcript; Sohn Investment Conference; Debate on Zillow.
1) Following up on yesterday's e-mail about the Berkshire Hathaway annual meeting:
Q1 hedge fund letters, conference, scoops etc
Fund Structures For More Efficient Taxation And "Doing Well While Doing Good"
Tax time is still months away, but it's never too early to consider how fund structures impact your investments. Additionally, many people start looking for more ways to do good, including with their investments. In a recent interview with ValueWalk, Michael Carrillo of fund services provider Apex Group explained how most of the intellectual maneuvering Read More
Yahoo Finance livestreamed the entire meeting and posted the video of it here (Andy Serwer and Jen Rogers interviewed me at the lunch break, starting at 3:14:05 into the video).
The transcript of the entire meeting is here.
I did an interview with CNBC on Monday about the meeting, which you can watch here. (I was also asked about the trade tensions and said I think China and the U.S. will strike a deal.)
CNBC did a series of interviews with Buffett, Munger, and Bill Gates, which it posted here (Munger comes in around 1:05 and Gates around 1:22).
2) My analysts and I were at the Ira Sohn Investment Conference in New York City on Monday. Along with the Robin Hood Investors Conference, it's the best conference in the world, in my opinion. Over the 15 or so years I've been attending it, I've met a lot of great people, learned a ton, and profited from some great stock ideas – like JetBlue (JBLU) five years ago, which quickly tripled.
MORE Sohn conference coverage here
That said, you gotta be selective, as not all of the ideas are winners. Last year's were particularly dreadful, as this Heard on the Street article in the WSJ notes: Making Monkeys Out of the Sohn Investing Gurus. Excerpt:
A year ago the journalists at Heard on the Street decided to see if they could beat the crème de la crème – fund managers presenting their stock picks at the annual Sohn Conference in New York.
The results were brutal. Heard columnists, not monkeys, threw the darts at newspaper stock listings, but Mr. Malkiel would still approve. The columnists' eight long and two short picks beat the pros' selections by a stinging 27 percentage points in the year through April 22. Only 3 of 12 of the Sohn picks even outperformed the S&P 500.
One of the more intriguing ideas we heard was a long pitch for Zillow (ZG) by Chris Hansen of Valiant Capital. It caught my attention because I just heard a short pitch on the stock by Wharton MBA student Edion Hysi. He was the runner up at the stock-pitch competition that I judged last month, which was part of the seventh annual Wharton Investment Management Alumni Reunion. (The winner was Allison Zhao's short pitch of Align Technology (ALGN), which I covered in my April 23 e-mail.)
The bull-bear debate on the stock boils down to whether Zillow's new "instant home buying" program makes sense. Here's a cover story in the business section of today's New York Times about it: Real Estate's Latest Bid: Zillow Wants to Buy Your House. Excerpt:
In today's on-demand digital world, buying and selling a home remains stubbornly, painfully analog. Most sales still begin with a real estate agent (and a 6 percent commission). Most still end in an office, with the two sides signing page after page of legalese.
Silicon Valley wants to change that. Tech companies have begun to nibble away at the edges of the residential real estate industry, offering virtual open houses, digital closings and other services. Now they are coming straight for the real estate transaction itself through "instant buying," in which companies buy homes, perform some light maintenance and put them back on the market.
This is one of the dumbest ideas I've ever heard, for some of the reasons outlined in the article:
At best, skeptics see instant buying, also known as "iBuying," as an overhyped, capital-intensive business whose explosive growth will fizzle once investors tire of profit margins that Zillow itself calls "razor thin." At worst, they worry that it could bring volatility and risk to an industry that has already brought down the American economy once this century.
Glenn Kelman, the chief executive of Redfin, the online brokerage firm, said there was a danger in pouring huge sums into buying up homes "without having a clear idea of how you're going to make money on almost every single home." If that happens, he said, "you're just putting the housing markets, the capital markets, at some degree of risk."
For more on the Zillow short thesis, see Hysi's two-page summary here and his full 17-slide presentation here.
That said, it's too early to short Zillow. Its home-buying program will likely end in disaster, but that could take years. In the meantime, bulls like Hansen will be enamored with the strong growth and enormous total addressable market ("TAM") and could thus run the stock up a lot.
Here's my analyst Steve Culbertson's summary of Hansen's presentation, plus his photos of a few slides:
Chris Hansen from Valiant Capital pitched Zillow. Most people are familiar with the company, which has about a 70% market share of all online real estate searches. These include homes for sale, rent, and those not yet on the market.
Zillow's main business is connecting buyers and sellers. The company aggregates residential real estate listings and makes them available to prospective buyers. Through its website, customers can search for properties, obtain relevant information, compare listings, and even get estimated values. In short, it generates leads which it sells to real estate agents.
It's a growing, asset-light business, which the market has handsomely rewarded. The company has an enterprise value (EV) of $6.2 billion and trades at more than four times EV/revenue. So, where's the opportunity?
What excites Hansen is Zillow's recent entry into directly buying and selling homes, which it calls the "iBuying" model. The company plans to use its informational advantage to create a better buying and selling process.
Today, a typical sale requires several steps before a property is listed. Before marketing the property, a seller usually needs to perform repairs, enlist a selling agent, and stage the home. This process can be frustrating and costly. On average, a traditional home sale requires 10 days to prep and stage and an additional 50 days to close. Zillow wants to increase the speed of sale and lower the costs involved by flipping the home itself.
The company would use its technology to identify favorable properties and then buy, fix, and resell them quickly. The company estimates it can accomplish the whole process in as little as seven days. If the old refrain that "time is money" still holds, this means profits for Zillow. The company suggests it can generate a 6%-10% service charge on a typical sale by bringing the process in-house.
Hansen believes the company is being conservative. He notes that the real value is in convenience and liquidity. Liquidity is a fancy term to describe the volume of activity in a market. And a sale in as little as seven days is a 700% improvement in liquidity. Improved convenience for sellers includes certainty and flexibility of a close, as well as bypassing the prep and stage steps. In other words, sellers should be willing to accept a small discount to move their home quickly and with less hassle.
Furthermore, Hansen notes that Zillow will gain additional profit streams in the process. Not only should repairing homes efficiently at scale produce a positive margin, but the company will also generate mortgage origination fees for the homes it sells.
Finally, it's important to remember that the existing home sales market is the largest addressable market in the U.S. The portion of the market that Zillow is targeting alone is $1.24 trillion in size. Hansen estimates that by capturing around 6% of this market, Zillow's business has the potential to produce $2 billion in incremental profits. If he's right, Zillow is a bargain.
Here's Hansen's summary slide:
Best regards,
Whitney