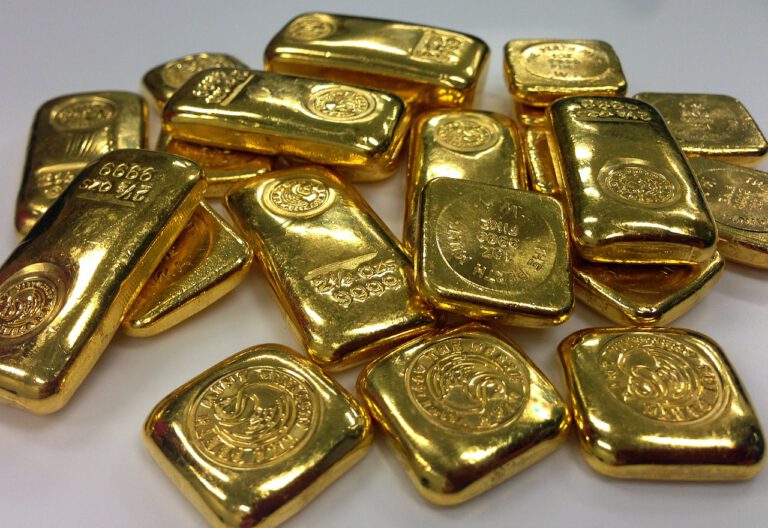 Gold prices fell during and after the Fed meeting on Wednesday. Federal Reserve Chairman Jerome Powell left interest rates unchanged at around zero and pointed out that economic activity has moderated since the December meeting.
Q4 2020 hedge fund letters, conferences and more
Gold prices affected by the Fed meeting
Economists and analysts hadn't been expecting much from the Fed meeting, and although gold prices did fall, they remained within their previous range. Speculation had been growing that the Fed could start considering yield curve control. U.S. Treasury yields remain around 1%, which is their highest level in a year. Craig Erlam noted that gold prices were affected by the Fed meeting before it even started. He also said the U.S. dollar is up, which is also weighing on gold prices.
Alkeon on why this is one of the best eras for stock picking ever [Q4 Letter]
Alkeon Growth Partners was up 11.42% net for the fourth quarter, bringing its full-year return to 54.4% for 2020. The MSCI AC World returned 14.35% for the fourth quarter and 14.34% for the full year. Q4 2020 hedge fund letters, conferences and more   The best environment for stock picking In their fourth-quarter letter to Read More
Gold prices were just under $1,850 before the Fed meeting. According to Erlam, the dollar is benefiting from risk aversion. If that sentiment continues, gold could see a test of support levels in the $1,800 to $1,830 area. After the Fed meeting, gold prices fell to the $1,840 range.
"The dollar index is closing in on 91 once again, and a breakout could be a very bullish near-term signal for the greenback," Erlam said in an email. "This has been a major level of resistance for the dollar on a few occasions over the last month and a break could be the catalyst for quite a bullish move, piling pressure on gold and those support levels."
Flashbacks of 2011?
Kitco News noted that the pattern of gold prices between January 2019 and this month mirrors that of gold between 2010 and 2012. During both timeframes, gold reached a top in the third quarter. The yellow metal's declines from its high were almost identical in timing and magnitude as well.
Due to the similarities between then and now, some may be questioning whether gold has lost its luster. If the same pattern repeats this year, gold prices could plunge back to their 2015 lows and stay there for years without any recovery in sight.
However, TheGoldForecast.com editor Gary Wagner told Kitco News that the similarity between the two timeframes should diverge. Eventually, he expects the yellow metal to rise out of its current consolidating range. Wagner noted that the macro environment right now is unique due to the pandemic and other factors.
He pointed out that the Fed is in a quantitative easing stage, interest rates are near zero, and the U.S. has rolled out about $3 trillion in fiscal stimulus. Wagner added that the Fed bailed the banks out last time, but this time, it is providing capital "in other ways."