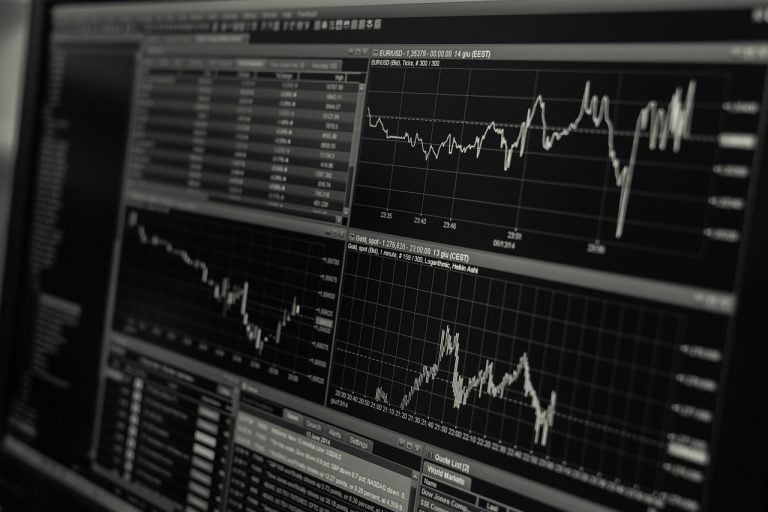 Earnings are coming out – and stocks like Mircosoft, with its gaming and cloud markets soaring, may be worth watching again, according to Colleen MacPherson, CFA, Portfolio Manager and Director of Research at Penobscot Investment Management. As a commentator on the market, Colleen discusses earnings, tech stocks that have revived themselves, and more. And, of course, there's the GameStop.

Q4 2020 hedge fund letters, conferences and more
The Market's Untapped Opportunities and How to Find Them - Why Now Is A Great Time to Look for An Investment/Portfolio Advisor
Fund Manager Profile: Zhang Hui Of China's Southern Asset Management
Historically, the Chinese market has been relatively isolated from international investors, but much is changing there now, making China virtually impossible for the diversified investor to ignore. Earlier this year, CNBC pointed to signs that Chinese regulators may start easing up on their scrutiny of companies after months of clamping down on tech firms. That Read More
The market is volatile - times are continuing to morph and change. Markets seem harder to understand than ever - people continually ask - where are the going? Many younger investors are entering the market - taking chances with free trading apps such as Robinhood – with zero guidance for long-term growth. The stock market appears to be "doing so well" yet the economy is doing poorly. Why? In reality, all tides are not moving together. The bulk of returns are coming from a small cluster of stocks. Colleen talks about which ones matter now.
FAAMG Stocks And The S&P 500 Returns
A lot of the returns in the S&P 500 have been generated by five companies i.e. FAAMG – if you strip out those 5 companies from the S&P 500 you have a negative return for the year.
These 5 companies have extremely high valuations and unless you have a bearish outlook on the broader economy you should be looking for other opportunities
However, there are many opportunities for growth.
Seeking out these pockets of the economy and adding diversification amongst sectors and industries is incredibly important for long-term investment performance.
A trusted advisor is crucial. And the key word for you is Trusted. It has to be someone who meets your need.
As we deal with the current up and down nature of the market, people may be realizing – "oh no, I made some mistakes along the way – I need to talk to someone." But who?
A trusted investment advisor will discuss goals, overall strategy and next steps. It's not just about your wealth, it's about your life. It is about building wealth and maintaining it so that you can meet your long term goals.
In the end the benefits of having an investment advisor and a long-term plan is necessary to preserve and grow your wealth.
It is important to understand if your investment professional is acting as a fiduciary or not.
Is the individual working with an advisor or broker or dually registered entity? Under the Advisors Act, advisors are required to act in the best interest of the client (fiduciary). Brokers on the other hand are paid commissions for selling certain products and thus are not necessarily acting in the best interest of the client. Dually registered are doing a little bit of both. To understand this best, here are the questions a client/prospect should ask is how are the financial professional is compensated for his or her services.
If you are looking for long term growth and stability, here are some questions you may want to consider asking when interviewing a potential investment advisor.
The advisor - may not have your best interests at heart.
Calling All Millennials - Algorithms Aren't All That
Millennials, saddled with school and credit card debt during recessionary times, have endured financial hardships.
Those experiences combined with the rise of robo-advisors color the way this population views investing.
Truth is – time is on their side when it comes to investing and experience counts to ensure they make the most of this time.
While investment algorithms may seem like a secure and cost-effective DIY approach to growing wealth – few if any are truly personalized to individual needs and aspirations.
When's a good time to start a 401K? If the government wipes out your student loan debt – what's your next step?
How do you balance loan payments with future needs?
This article will examine how customized investment strategies can make all the difference for millennials who want to create and grow their wealth
---
About the Author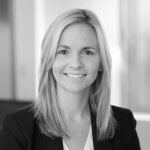 Colleen MacPherson, CFA is Director of Research. MacPherson oversees the firm's research efforts to identify opportunities in equities, fixed income and other asset classes. She also services clients as Portfolio Manager.
Prior to her tenure at Penobscot Investment Management, she was a Fixed Income Product Manager at Eaton Vance as well as a Banking Specialist at Brown Brothers & Harriman.
MacPherson holds an MBA from the Franklin W. Olin Graduate School of Business at Babson College, and a B.S. in Accounting from the University of Massachusetts, Amherst. MacPherson was a National Collegiate Scholar and graduated cum laude. She has earned the Chartered Financial Analyst® designation, and is pursuing the Certified Financial Planner certification. She is actively involved with Dana-Farber Cancer Institute having run several marathons for the Dana-Farber and as a member of the Dana-Farber Leadership Council. She is a member of the Boston Business Associates' Club and the CFA Society Boston.
Updated on