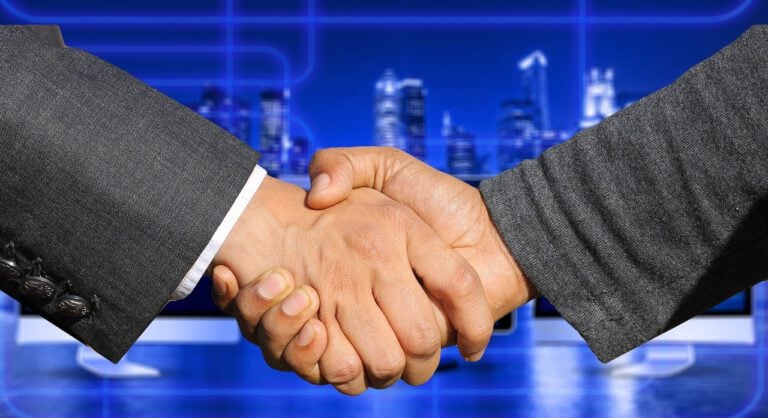 Etsy Acquires Depop for $1.6 billion: 5 Of The Most Famous Fashion Business Acquisitions Ever

Q1 2021 hedge fund letters, conferences and more
Etsy Acquires Depop
Following todays announcement that Etsy has spent $1.6 billion on buying the British fashion app Depop, the team at business formation providers ZenBusiness have delved into the archives to look into some of the most famous - and expensive - business acquisitions of the past within the fashion industry.
London Value Investor Conference 2022: Chris Hohn On Making Money And Saving The World
Chris Hohn the founder and manager of TCI Fund Management was the star speaker at this year's London Value Investor Conference, which took place on May 19th. The investor has earned himself a reputation for being one of the world's most successful hedge fund managers over the past few decades. TCI, which stands for The Read More
Kering Acquires Gucci & Yves Saint Laurent (1999)
$3 billion ($4.8 billion)*
In 1999, Kering - a French-based global luxury brand formerly known as Pinault-Printemps-Redoute - purchased a controlling 42% stake of the iconic Gucci group. The acquisition became final following a very long and public battle with a luxury rival, which also saw Kering take total control of Yves Saint Laurent.
As of 2004, Kering has reached 99.4% ownership of Gucci, and also owns such other luxury brands as Balenciaga (2001), Stella McCartney (2001), Alexander McQueen (2001) and Puma (2007).
Nike Acquires Converse (2003)
$309 million (448.5 million)*
Back in 2003, Nike acquired the footwear brand Converse for $315 million. At the time this was considered an extremely risky move, especially considering the fact that Converse had filed for bankruptcy just two years prior to the buyout, and were generating annual sales of just $200 million.
That being said, if you fast forward 16 years to 2019, Converse sales had ballooned to nearly two billion dollars, with the genius move having helped to diversify the portfolio of Nike and adding in a new dimension to the company's footwear division. 
Michael Kors Acquires Versace (2018)
$2.12 billion ($2.25 billion)*
Michael Kors Holdings (which has now been renamed Capri Holdings) acquired the world famous Italian fashion house in 2018 for approximately 2.12 billion, including its existing financial debt.
Following the takeover, the famous Versace family - including the late Gianni Versace's sister Donnatella, brother Santo and niece Allegra - all retained roles within the company in order to help it reach its full potential.
Louis Vuitton Acquires Tiffany & Co (2019)
$16.2 billion ($16.9 billion)*
LVMH Moet Hennessy Louis Vuitton, commonly known as LVMH, purchased jewellery brand Tiffany & Co for more than $16 billion, in the largest luxury goods deal to date.
Prior to the deal being agreed, New York institution Tiffany & Co had been hit by lower spending from tourists, but the LVMH decision-makers were keen to take advantage of its unparalleled heritage.
Other well-known brands on the LVMH roster include Christian Dior, Bulgari, Kenzo and Tag Heuer.
ASOS Acquires Topshop & Miss Selfridge (2021)
Earlier this year, online fashion retailer ASOS were announced as the new owners of Topshop and other leading brands from Sir Phillip Green's Arcadia empire.
Due to operating exclusively online, the buy out from ASOS threatened the jobs of more than 2,500 Topshop employees when 70 store closures were announced, with many Topshop workers taking to Twitter to complain they'd been given no warning or insight into the buyout until it had made headlines across the world.
Acquisition advice for small business owners
It doesn't matter if you're Depop or a micro-business; the decision to sell your company will be one of the hardest ones you ever make. And it can be even harder to know where to begin.
With so many different steps to take and hoops to jump through, it can be tempting to rush into things and make less-than-perfect business decisions.
JC Glancy at ZenBusiness explains five key things to keep in mind when prospective buyers start knocking on your door.
Have clear goals and motivations and understand the implications of the sale
One of the first things to do when considering whether to sell your business is understanding the whole process from start to finish. Ensure you have done your homework and know the impact and what that might mean for your future, career, and finances.
Spend some time thinking about what your ideal buyer would look like. What values would you share? By setting those expectations from the beginning, you will have a clear understanding of the eventual outcome of the acquisition.
2. Get your business in good order.
Acquisitions, by their nature, are long and complicated processes, no matter the size of your business. From financials through to company history, ensure you have all these documents to increase the likelihood of a smooth acquisition. An outstanding issue could rear its head and slow progress right down.
3. Be open with your employees and team.
Your employees are why your company has been so successful, so ensure that you maintain an open and honest conversation with your team. This transparency will lead to a smoother process once the acquisition is finalized.
4. Ensure your customers and clients are happy
Loyal clientele and customers are valuable to any acquirer; they prove that your business is viable and has longevity. Your customers must support you through the process and remain loyal long after the acquisition is complete.
*Inflation-adjusted for 2021, calculated via https://www.usinflationcalculator.com/
Updated on