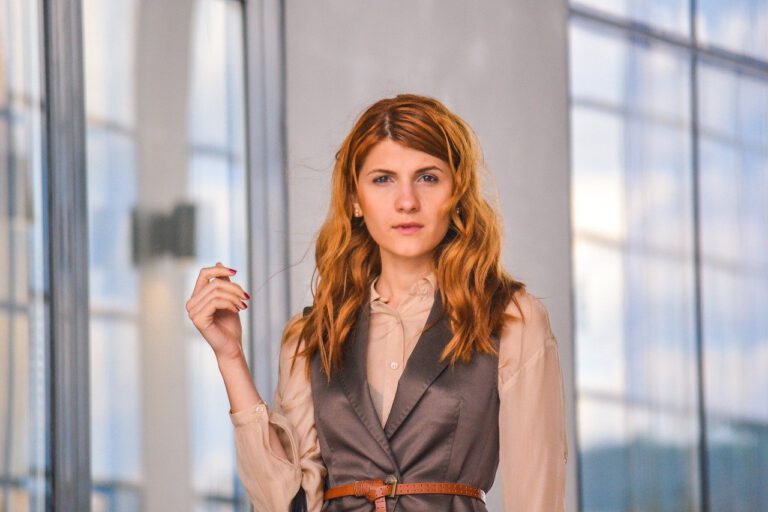 "We shall have no better conditions in the future if we are satisfied with all those which we have at present."  – Thomas Edison
Q2 2020 hedge fund letters, conferences and more
When you observe most leaders, they lead and hit the limelight for some time but soon they are forgotten in their lifetime. However, there are very few leaders who maintain their momentum of success by learning, unlearning, and relearning. They are adaptable and flexible. And they reinvent themselves from time to time and build their leadership brand consistently. They sail successfully along with the stream to get noticed constantly during their lifetime.
Gates Capital Management Reduces Risk After Rare Down Year [Exclusive]
Gates Capital Management's ECF Value Funds have a fantastic track record. The funds (full-name Excess Cash Flow Value Funds), which invest in an event-driven equity and credit strategy, have produced a 12.6% annualised return over the past 26 years. The funds added 7.7% overall in the second half of 2022, outperforming the 3.4% return for Read More
How to Maintain Your Momentum of Success?
It is not easy to maintain the momentum of success because life is not a straight line. It is full of peaks and valleys. As there are days and nights, there are ups and downs in everybody's life. However, leaders know how to build their momentum. They also know how to inspire others to build momentum. Here are some tips to maintain the momentum of your success to ensure leadership longevity.
Start strong to enable you to end strong.
Don't get complacent.
Avoid surrendering to the day-to-day routines.
Convert from a fixed mindset into a growth mindset.
Engage your conscious mind by challenging yourself. Complacency creeps in when routine things are transferred from your conscious mind to your subconscious mind. When you learn new things your conscious mind will be more active and absorb new things.
Take risks. Accept new challenges.
Shift from one orbit to another orbit to enable you to come out of your comfort zone successfully.
Keep moving in the direction of your goals regardless of speed. Ensure that you are moving forward in your chosen direction to accomplish your goals and objectives.
Ensure that your tasks work in concert.
Make sure that your progress is compounded constantly.
Set another goal as soon as you accomplish one. It is easier to maintain momentum than to rebuild it once it is lost.
Keep learning and growing. Acquire knowledge, skills, and abilities constantly.
Connect with experts in your area of interest to expand and disseminate your knowledge to enhance your visibility and build your credibility.
Raise your bar constantly by setting higher goals.
Update with the latest technology.
Bridge the gap between various generations―Veterans, Baby Boomers, Gen X, Gen Y, and Gen Z.
Learn, unlearn, and relearn.
Choose principles over convenience.
John Maxwell outlines 5 truths about the momentum in his book, The 21 Irrefutable Laws of Leadership as follows: momentum magnifies success; shrinks problems and obstacles; energizes; enhances performance; and makes change easier. He adds, "Momentum is really a leader's best friend. Sometimes it's the only difference between winning and losing."
Combat Your Leadership Complacency
Complacency is dangerous to growth. Complacency kills. Usually, complacency creeps in after achieving success. At times, overconfidence leads to complacency. Several leaders took their success for granted and ended up in a fiasco. They thought that what worked in the past will work in the future. They were proved wrong finally. Hence, complacency is against growth and prosperity. Ensure that you combat your leadership complacency by staying ahead of the race. Benjamin E. Mays, the minister, and educator said, "The tragedy of life is often not in our failure, but rather in our complacency; not in our doing too much, but rather in our doing too little; not in our living above our ability, but rather in our living below our capacities."
As a leadership researcher and trainer and author of 49 leadership books, I have come across several C-level leaders who became complacent and stagnant. The moment they achieved success, they developed hubris, took success for granted, and got into the comfort zone. Some leaders became arrogant and overconfident leading to extinction.
Success is a game of inches. Hence, build your momentum to inch forward effectively. When you contribute day in and day out, the cumulative impact is colossal. So dream big, but think one small step at a time to achieve amazing success. Remember, achieving success is hard; staying successful is even harder. Hence, reinvent yourself constantly to be in the limelight and add value to others.  The 21st century calls for agile and adaptable leaders. To conclude, be a continuous learner to remain relevant and succeed as a leader.