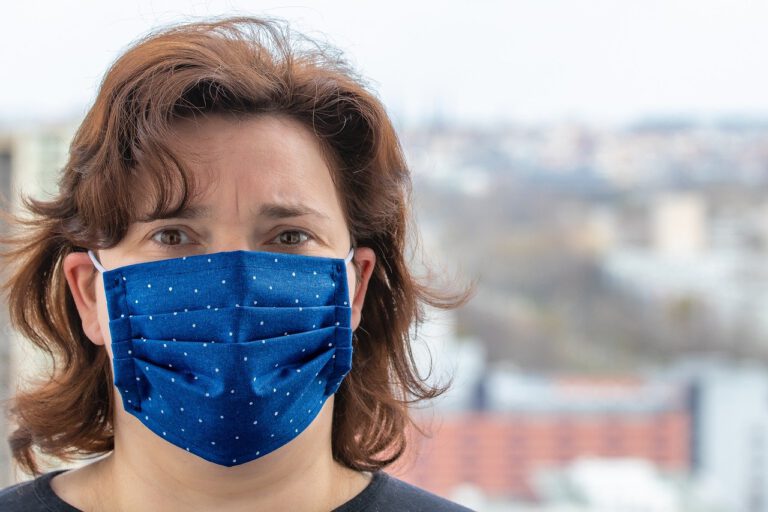 CDC's New Mask Mandate Incomplete; Response to Biden's Plea Far Short Of His Promise

Q4 2020 hedge fund letters, conferences and more
CDC Issues A New Mask Mandate
WASHINGTON, D.C. (January 30, 2021) - The CDC has just issued a sweeping new mandate requiring masks to be worn at train and subway stations, bus terminals and airports nationwide, as well as on planes, trains and other types of public transportation, but such an order falls far short of what President Joe Biden promised and said was necessary to protect the public health, says public interest law professor John Banzhaf.
ValueWalk's July 2022 Hedge Fund Update: Tiger Cub Hedge Fund Shuts Down
Welcome to our latest issue of issue of ValueWalk's hedge fund update. Below subscribers can find an excerpt in text and the full issue in PDF format. Please send us your feedback! Featuring Andurand's oil trading profits surge, Bridgewater profits from credit, and Tiger Cub Hedge Fund shuts down. Q1 2022 hedge fund letters, conferences Read More
Although candidate Joe Biden had promised that he would "do everything possible" from "an executive standpoint" to "make it required that people had to wear masks in public," the action Friday by the CDC, as part of HHS, falls far short of that promise, and leaves tens of millions in 12 states without this vital life-and-death protection, charges Banzhaf.
For some reason, Biden and HHS haven't yet adopted a proposal, being considered by his own COVID Advisory Board, to have executive branch agencies awarding health grants - including especially HHS - announce that they will limit the grants - or at least give preference - to applications from universities, hospitals, and other entities which depend on them, from states which do require masks to be worn in public, says Banzhaf, who has made several notable contributions to the war on the coronavirus.
Protection Against The Surge Of COVID-19
While a president apparently lacks the legal authority to directly mandate face coverings in public places within states which have refused to adopt such a requirement, he can provide a very powerful incentive to help slash the toll of COVID in those states, says Banzhaf, who noted that some Board members actually said the waiting even before inauguration day was too long, and was causing unnecessary deaths.
For example, Board member Dr. Michael Osterholm pleaded that "action needed to address the surge of COVID-19 . . . can't wait another day, let alone until Inauguration Day." Biden himself agreed, saying back in November that "This crisis demands an immediate federal response . . . The crisis does not respect dates on the calendar, it is accelerating right now. Urgent action is needed today."
That's why Biden's Board is mulling the idea of having Biden direct executive branch agencies awarding grants (or at least health-related grants) to limit the grants - or at least give preference - to applications from entities, such as universities and hospitals, in states which do have a mandatory mask rule in place.  A similar order covering federal government contracts and contractors would greatly increase the incentive to the point where few states would continue refusing to adopt such a mandate.
Since government grants are discretionary, such a directive from the new president would be perfectly legal - unlike an executive order for a national mask mandate which would be subject to legal challenge - and conditions in grants (e.g., not to discriminate, to protect the environment, etc.) are commonplace, generally accepted, and have been used successfully for many years.
Imposing Conditions on Grant Funds
The Congressional Research Service agrees, and spelled out the legal basis in its "The Federal Government's Authority to Impose Conditions on Grant Funds."
Banzhaf suggests that many entities which depend on such grants - including schools and universities, hospitals and other medical facilities, charitable organizations, etc. - are likely to be reluctant to take even a small chance on missing out on a big federal grant from the new Biden administration, and would therefor press their governors very hard to adopt a mask mandate.
Biden has now taken an important first step in mandating masks on federal property and on certain transportation systems, but the effect is only a drop in the bucket compared with the populations of entire states.
Challenging all Americans to start wearing masks, while also helpful, is far short of "do[ing] everything possible" from "an executive standpoint" to "make it required that people had to wear masks in public," says Banzhaf
These states which now put their citizens at risk, and which probably would adopt a mask mandate if major federal grants were at risk, include: Alaska, Arizona, Florida, Georgia, Idaho, Mississippi, Missouri, Nebraska, Oklahoma, South Carolina, South Dakota, and Tennessee.
Updated on