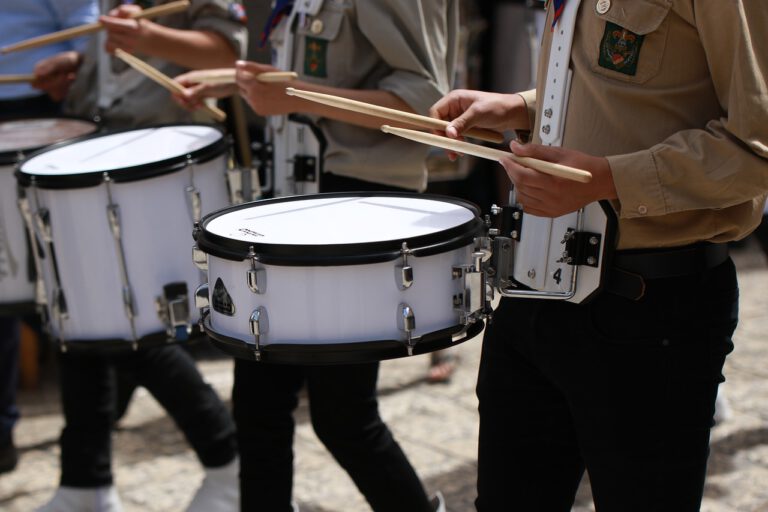 Black Scouts Sue White Scouts For Poaching; But Why Do We Even Have Scouting Organizations Which Discriminate?

Q3 2020 hedge fund letters, conferences and more
Black Scouts Organization Sue White Scouts Organization
WASHINGTON, D.C. (December 28, 2020) - The Black Scouts organization is suing the White Scouts organization for what it says in court papers is a "highly damaging" and unfair effort to recruit Black children to its recently integrated scouting organization.
How A Weakening PE Market Serves As Another Sign Of A Weakening Economy
Amid the turmoil in the public markets and the staggering macroeconomic environment, it should come as no surprise that the private markets are also struggling. In fact, there are some important links between private equity and the current economic environment. A closer look at PE reveals that the industry often serves as a leading indicator Read More
The White Scouts have responded by calling the law suit "utterly meritless," and arguing that the Black scouts launched a "ground war" to attack the White Scout's decision to begin recruiting Black children into its organization.
The White Scouts claim that, contrary to suggestions of an intent to harm the Black Scouts, the White Scouts have simply expanded its program to include Blacks "after years of requests from families" who wanted both Black and White children to be able to engage in organized scouting activities together.
The Black Scouts have countered by claiming that the White Scout's marketing of its new non-discriminatory membership policy was "extraordinarily and highly damaging" to the Black Scouts, and has set off an "explosion of confusion."
Having Separate Scouting Organizations
If this description of a law suit - and a bitter battle over whether Black scouts should continue to operate in isolation, and engage in scouting activities which are separate from those in a racially integrated scouting organization - sounds strange in the year 2020 when "diversity," "inclusion," and "toleration" have increasingly become watchwords and goals, the reason is simple.
While most everyone would reject the idea of having separate scouting organizations for Black and White children, many somehow think that having separate scouting organizations for female and male kids is not only acceptable, but also worth a contentious law suits in which two different scouting organizations - one which discriminates on the basis of gender, and another which recently stopped doing so - battle with each other over alleged poaching, misrepresentations, confusion among parents, etc. is somehow acceptable.
Thus, virtually all of the language - including all of the quotations - of this fictitious battle above is taken from an AP article in the Washington Post about a law suit brought by the Girl Scouts (which accepts only female scouts) against the Boy Scouts (which recently decided to admit scouts of both genders).
Indeed, what is described above would be an accurate description of an actual law suit if only one substituted Girl Scouts of the United States of America for Black Scouts, and Boy Scouts of America for White Scouts.
Benefit From Scouting Activities
While some might argue that children would derive more benefit from scouting activities which differ based upon gender, and/or emphasize different skills (e.g., leadership training vs. outdoor and camping skills) for children of different sexes, the same arguments can and have been made for Black children and White children.
So while this actual law suit (Girl Scouts suing Boy Scouts) involves possible confusion by parents, perhaps exacerbated by alleged misrepresentations by the Boy Scouts, it will not address whether, in this day and age, there should be two separate scouting organizations, including one for girls only. As one comment to the Post article suggested:
"I always wanted to be a boy scout, too -- they got to do what I WANTED to do -- not the silly stuff to make you a good housewife OR the watered-down (girl) 'scout' stuff. We need to quit labeling 'girl' and 'boy' and using it to kids growing up to point them into different futures. It's a different world of opportunity now, so stop sorting young kids into separate paths where they get told what they are supposed to 'be.'"
Updated on