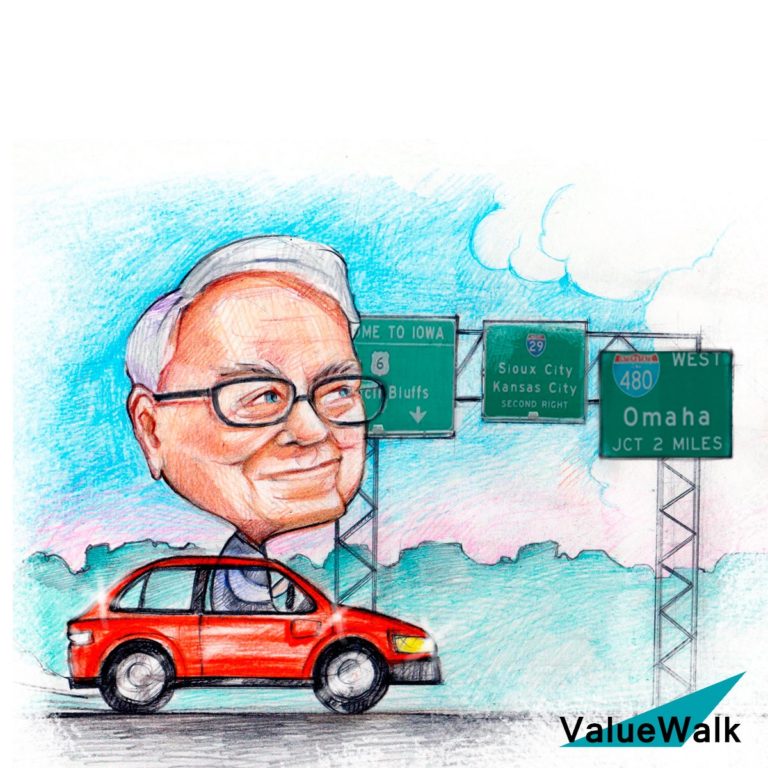 Berkshire Hathaway just announced it is lifting it book value limit for stock buybacks. Many expect Buffett will deploy the $119 billion in cash to buy back stocks.
Q2 hedge fund letters, conference, scoops etc Gates Capital Management Reduces Risk After Rare Down Year [Exclusive]
Gates Capital Management's ECF Value Funds have a fantastic track record. The funds (full-name Excess Cash Flow Value Funds), which invest in an event-driven equity and credit strategy, have produced a 12.6% annualised return over the past 26 years. The funds added 7.7% overall in the second half of 2022, outperforming the 3.4% return for Read More
Berkshire Stock Up Thanks To Buybacks! Buffett Crazy?
Transcript
Good day fellow investors. Did Buffett and Munger just go nuts. Well Berkshire's stock price really did go nuts because they announced that they are lifting their book value cap on their buybacks. So with the huge pile of cash Berkshire and Buffett have now the market and Bloomberg and everybody and those who bought into the stock expect that Berkshire will deploy that money onto buybacks. There is even a commentary on a Bloomberg article that they could spend between 30 and 40 billion per year in buying back Berkshire's stocks. However knowing Buffett knowing mongar and knowing how they have been against the crazy buyback that's going on the crazy buyback mania this might be that those who went into buying Berkshire stock on this announcement went a little bit ahead of what Buffett and Munger have been doing and why they announced that they limit their day that they are taking off the book market cap option. Now they said that they could repurchase stock of Berkshire something that they did in 2010 2011 2012. If Berkshire stock price is at 100 percent or below of Berkshire's book value but there is a big big change that's happened this year and that's why they announced this. Let me show you. Of course Bloomberg Berkshire Ellison Buffett's game changer for share buybacks but is the release. July 17 Berkshire says today they authorized an amendment to Berkshire's share repurchase program. The earlier share repurchase program provided that the price paid for repurchases would not exceed 20 percent premium over the then current book value of such shares.
However they said that they're lifting it and everybody went ballistic about what will they do with their cash especially as they limited their minimum cash to 20 billion as they are sitting on above 100 billion. Now everybody thinks that they will spend the hundred billion or more on buybacks but not so fast. Let me show you. Here is the fact that everybody is operating here this year because of new accounting rules. They say that in the future quarterly and annual reports will severely distort Berkshire's net income figures. And very often mislead commentators and investors. The new rule says that the net changing unrealized investment gains and losses in stocks we hold must be included in all the net income figures we report to you. If we go back to the interim report investment gains and losses arise primarily from the sale of redemption or exchange of investments the timing of gains or losses can have a material effect on periodic earnings investment gains and losses included in earnings usually have minimal minimal impact on the periodic changes in our consolidated shareholders equity. Since month most of our investments are recorded at fair value with the anger realized gains and losses into them in shareholder equity as a component of accumulated other comprehensive income. However as discussed we adopted the new accounting standard on January 1 2008 that changes the reporting of unrealized gains and losses on our investments in equity securities unrealized gains and losses on investments in equities securities will being to that in our consolidated statements of earnings along with realized gains and losses from these positions are born. The adoption of these accounting standard we reclassified net after tax unrealized gains of 61 billion related to our investments in equity securities from accumulated other.