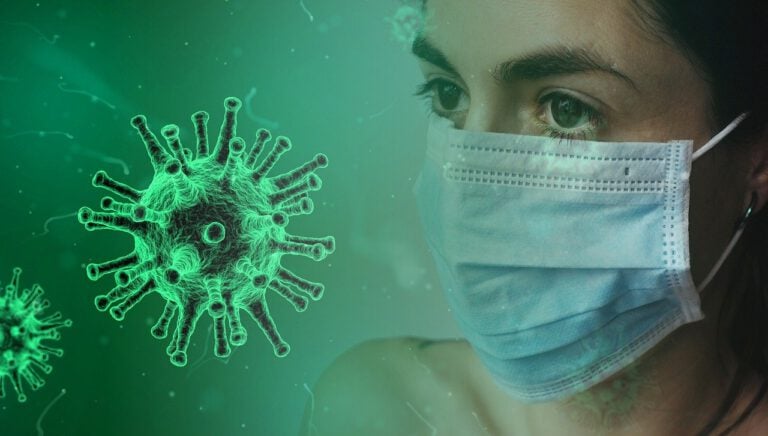 Speculations that the coronavirus was accidentally leaked from a Chinese lab continue, and now President Donald Trump says he has evidence that it did. However, U.S. intelligence agencies seem to disagree with that statement.
Q1 2020 hedge fund letters, conferences and more
Trump told reporters that he has seen evidence that the coronavirus came from a Chinese lab. However, he did not provide any details regarding the evidence that it came from the lab in Wuhan. He did say that what has seen gave him a "high degree of confidence" that COVID-19 originated from the Wuhan Institute of Virology. He added that he's "not allowed" to say what that evidence is.
ValueWalk's July 2022 Hedge Fund Update: Tiger Cub Hedge Fund Shuts Down
Welcome to our latest issue of issue of ValueWalk's hedge fund update. Below subscribers can find an excerpt in text and the full issue in PDF format. Please send us your feedback! Featuring Andurand's oil trading profits surge, Bridgewater profits from credit, and Tiger Cub Hedge Fund shuts down. Q1 2022 hedge fund letters, conferences Read More
Trump also said he would assess many theories about the origin of the pandemic. He also said Beijing may eventually be transparent about what it knows about the origin of the virus.
"China may tell us," he said.
Beijing and officials at the Wuhan Institute of Virology continue to deny that the coronavirus came from the lab. Some scientists have discounted the theory, but there has been plenty of talk about it. The World Health Organization has said repeatedly that there is no evidence that the "coronavirus was produced in a laboratory."
Intelligence officials disagree with Trump
U.S. intelligence officials seem to disagree with Trump that there's evidence the coronavirus came from a Chinese lab. If they do agree, they aren't ready to reveal any details about what they've found so far.
The Office of the Director of National Intelligence made a statement on Thursday before Trump said he had seen evidence that the coronavirus originated in the Chinese lab. The intelligence director said they were looking into two possible sources of the outbreak.
However, he also said they were not yet able to determine if the pandemic "was the result of an accident at a laboratory in Wuhan" or started "through contact with infected animals." The statement from the intelligence director was rare because officials rarely comment on an investigation before they have any results.
Trump officials pressure intelligence officials
Sources told The New York Times and CNN that Trump officials have been pressuring intelligence officials to trace the origins of the COVID-19 outbreak, pursuing the theory that it originated in the lab in Wuhan.
A former senior administration official told CNN that the pressure for intelligence agencies to trace the origin of the virus comes partially from the president's handling of intelligence. Trump reportedly doesn't spend a lot of time reviewing intelligence officials' daily briefs.
Rather, he wants them to provide policy ideas instead of raw information, which is different than how the intelligence community has traditionally worked. The official said the president prefers "decision points" over "information."
University of Texas link to Chinese lab probed
The investigation into whether the coronavirus originated in a Chinese lab isn't stopping at Wuhan. The Wall Street Journal reports today that the U.S. Department of Education has asked the University of Texas System to provide documents revealing contracts or gifts it has received from the Wuhan Institute of Virology.
U.S. officials continue to say that Beijing is withholding information about COVID-19's origin. The Department of Education's request for documents from the University of Texas is part of a broader "investigation into possible faulty financial disclosures of foreign money." The agency has also asked for documents that could reveal ties between the Chinese Communist Party and at least two dozen Chinese companies and universities, including Huawei and China National Petroleum.
Updated on