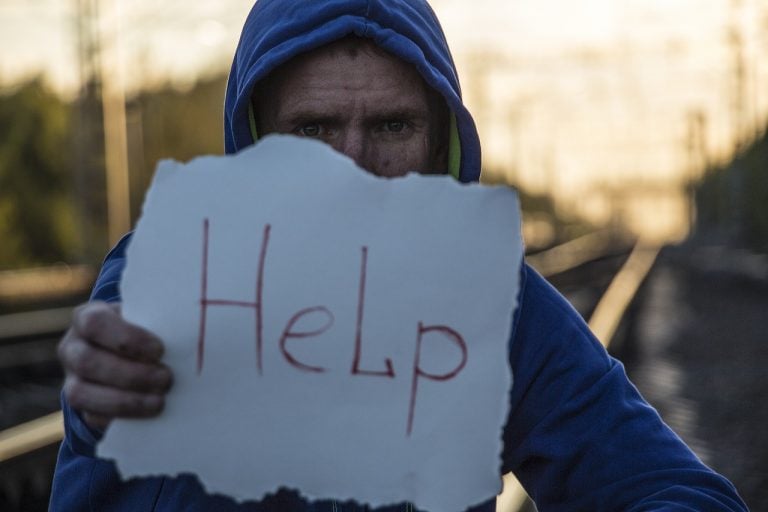 Most people have already received their coronavirus stimulus payments. Some who haven't yet received it would have used the IRS Get My Payment tool to find out the status of their stimulus payments. However, there are still many who are unable to get an accurate update on their stimulus check, or are getting an error when using the tracking website. Such users may be losing hope of getting a stimulus payment ever. However, there are a few tricks that they can use to make the coronavirus stimulus tracking tool work properly.
Tricks to make stimulus tracking tool work
If the coronavirus stimulus tracking tool is not working for you, then one of the best tricks we came across is to fill out the information using uppercase letters. Though there has been no confirmation from the IRS about this trick, several users claim the trick helped them to get their direct deposit.
The IRS website is built on a really old mainframe and apparently can't read lowercase letters. So instead of "123 Main Street, Anywhere, USA" try "123 MAIN STREET, ANYWHERE, USA"

Fund Manager Profile: Kris Sidial Of Tail Risk Fund Ambrus Group

A decade ago, no one talked about tail risk hedge funds, which were a minuscule niche of the market. However, today many large investors, including pension funds and other institutions, have mandates that require the inclusion of tail risk protection. In a recent interview with ValueWalk, Kris Sidial of tail risk fund Ambrus Group, a Read More

— Jessica Roy 🦅 (@jessica_roy) April 25, 2020
One reason why this trick could work is that the IRS website is based on an old mainframe, which may not be able to read the letters in lower case.
Some of the other tricks that users say worked for them is typing "Ln" instead of "Lane," or inputting "Main" if the address includes "Main Street." A few also suggested that you enter exactly the same information as it appears on your last tax return.
Did you use tax preparation software?
You may also run into issues with the stimulus payments if you used popular tax preparation software, such as Turbo Tax, H&R Block and others, for filing taxes previously. Your stimulus payment depends on your taxes for the year 2018 or 2019.
Several users who used H&R Block, TurboTax and other popular services to file their taxes were unable to set up direct deposit. This is because the IRS did not have the information about direct deposit, notes a report from The Washington Post.
One possible reason why this could be happening is that these software act as a middleman between you and the tax department. It is possible that these tax filing companies get your tax refund from the IRS directly. They then send the tax refund to the individual users' bank account after deducting their fees.
So, it may be that the IRS doesn't have your direct deposit information. However, The Washington Post says that the IRS and Treasury departments are aware of this issue and are working to fix it.
Apart from the ones mentioned above, there could be several other reasons why you haven't received your stimulus payment, or why the IRS website is showing you a message that your payment status is not available.
Payment status not available: common reasons
One major reason is that the IRS is unable to determine if you are eligible to get the payment in the first place. If the IRS does not have your tax information, then you may get the message saying "Payment Status Not Available."
It is also possible that you have filed your taxes before the April 15 deadline, but the IRS still hasn't processed it yet. If such is the case, then also you may get an error on the screen as the department is unable to determine your eligibility. However, the IRS says that it is continuously updating the database. Thus such users are recommended to try again later.
One basic mistake that may prevent you from getting your stimulus payment is entering incorrect information. So, make sure to double check all the information, especially your social security number.
Another possibility for the delay of your stimulus payment is if you recently used the Non-Filers section of the web portal to enter your direct deposit information. It is possible that the department hasn't yet updated the portal with your information.
Previously it was noted that the IRS updates the Get My Payment data only once a day, and that being overnight. Given the volume of data, it is very possible that the department hasn't yet processed yours. Thus, it is recommended that you check back later to see if our information has been added or not.
Also, if you are an SSA, RRB Form 1099, SSI, or VA recipient, then also your payment could be delayed. The IRS, on its website, says that it is "working with your agency to issue your payment; your information is not available in this app yet."
Did your payment land in a wrong account?
Some who didn't face any problem with the website, report facing another peculiar issue with their stimulus payment. A few people said that their payment was sent to a wrong bank account, while a few said that the check was sent to a dead relative. Those facing such issues should contact their bank immediately. To avoid such issues, you must double-check the last four digits of the account number listed as your bank account on the IRS website.
Also, if you have been temporarily locked out of the Get My Payment tool, then don't worry. You will be able to sign in again after 24 hours.
"If the information you enter does not match our records multiple times, you will be locked out of Get My Payment for 24 hours for security reasons. There is no need to contact the IRS," says the IRS.